CASE STUDY
WAFIC
Centralised Management System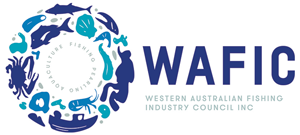 Notable Outcomes
Improved existing system to ensure it was more sustainable and maintainable
Earlier upgrade meant that less money was spent overall – some integration and functionality development work would have had to be done twice
Gained increased functionality with earlier than originally planned upgrade
Improved overall management system performance and reliability
Streamlined internal processes while improving user experience behaviour
Background
The Western Australian Fishing Industry Council (WAFIC) is the peak industry body representing the commercial fishing, pearling, and aquaculture industries in Western Australia. As an organisation, WAFIC provides strategic leadership and advocacy on significant matters affecting the industry as a whole; works in partnership with sector bodies and other key stakeholders to resolve significant industry matters and bases its decision-making and advice on sound science and hard evidence wherever possible.
The Journey
WAFIC Case Management followed the WAFIC CRM project. Following their first development project, WAFIC had an up to date CRM system with marketing capabilities through Click Dimensions. The first project had highlighted the benefit of centralised documentation, as their member details and communication were now more accurate and more accessible. Following this, WAFIC wanted to centralise their document access, and develop their case management capabilities.
This project used a prototype approach. This involves first identifying the business needs and business processes, then developing a prototype test environment to 'try before you buy' using real business data. The test environment demonstrates the solution that will be received. This provides an opportunity to test the system to ensure it fulfils all the business requirements. Furthermore, it provides an opportunity to suggest changes before the solution is implemented.
The project increased their case management capabilities. Within their CRM software, information was recorded regarding the length of time spend on particular cases. This was analysed in their reports module to indicate how effective they were at case management. In addition to case management, the project included centralising WAFIC's document storage. This increased accessibility of documentation and enabled collaboration between departments. Furthermore, the project enabled better management of documents in relation to a case. CRM and SharePoint were integrated to link documents to specific cases that could be accessed by staff. This reduced duplication of documentation and enabled live editing of these documents.
This project focused heavily on training during the implementation phase. This was done because staff members had not previously used any similar computer software. We wanted to ensure all staff members could utilize their new software to maximise the benefit of the project. Approximately 30 hours were allocated to in-person training of staff, and user guides and support was provided.
The result was a system that centralised documentation, increasing document access, availability and collaboration between staff members. These benefits, together with their CRM and marketing project, have resulted in drastic change to increase efficiency and accuracy of data, and ultimately provides the hardware necessary for any business change or expansion that may eventuate in the future
How can we help?
If you have some questions or would like to get a quote, please get in touch!