CONSULTING
Customer Engagement & Management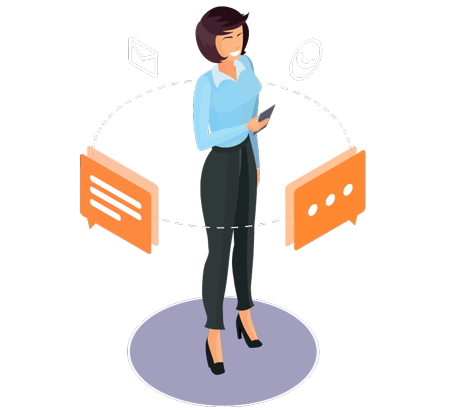 Exceeding client expectations for business success
Successful businesses understand the importance of client engagement.
Their customers' emotional and psychological attachment to their brand is a key indicator of their own success, and of their sustainability in the longer term.
Customer Relationship Management (CRM) tools play an important role in ensuring that customer engagement is maximised. Businesses who actively seek opportunities to exploit CRM software capabilities – and who align a range of available business channels – build deeper relationships with clients.
Businesses who effectively deploy CRM capabilities reap the benefits, as do their customers.
Our highly experienced team at Illuminance Solutions works closely with organisations to plan and implement CRM transformations based on Microsoft technologies that are specifically tailored to individual circumstances and needs. The benefits of working with us include:
enhanced, more effective linkages between data points to ensure a more effective client experience, which builds client loyalty and trust;
a more efficient, sophisticated approach to communicating with clients and other stakeholders through improved automation of records and other digital information; and
the ability to compete with (and stand apart from) competitors, by offering stakeholders a customer-focused experience that is most likely to exceed their expectations.
Illuminance Solutions is a Microsoft Gold Partner and a 2019 Microsoft Global Partner of the Year: Partner for Social Impact.