Master Builder Association WA (MBAWA)
"I would recommend Illuminance Solutions to any business that is looking at pulling themselves out of the 20th century and into the 21st century."
– Graeme Dix, Business Director – MBA Western Australia
Business Foundations
"The team (at Illuminance) is really really good. And really knowledgeable around the technical aspects, and also around some of the softer side – the process mapping, and understanding what we do … The Illuminance people really took the time to get to understand our business and how we went about doing things, and that's a really good thing."
– James Flaherty, Finance and Operations – Manager Business Foundations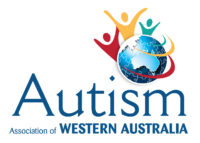 Autism WA
"The user-friendliness of the system has made the adoption of the system quick and easy. The single point of entry and the timeliness of notifications and reporting has streamlined efficiencies in the organisation immensely. This has allowed The Autism Association of WA staff to advance community participation of people with Autism without adding any additional overhead. The data captured has allowed therapists to actively monitor and act on trends within clients behaviours not previously available. This has only been achieved with the commitment provided by our chosen technology partner, Illuminance."
– John Aspray, Manager – Information Systems, Autism WA
scosa
"Illuminance Solutions through their AvantCare product suite have empowered scosa to transform and excel in the new era of disability services. AvantCare provides meaningful interactions with staff at all levels including the capture of case notes by frontline staff from mobile devices to through to the preparation of NDIS funding claims, and everything in between. Staff at scosa particularly love the features to manage ratios across sites, where a roster adjustment is immediately reflected in a graphical timeline of the day. The solution is highly adaptable to our unique service profiles and supports scosa to deliver outcomes which exceed regulatory standards. This contributes to our vision to enable everyone living with a disability achieves their full potential."
– Stuart Reid, Business Information System Manager – scosa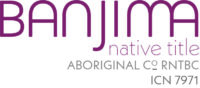 Banjima Native Title Aboriginal Corporation
"In 2018 BNTAC and Illuminance Solutions embarked on a journey together to develop systems and processes to enable BNTAC to achieve compliance in its distributions of charitable funds and importantly establish a high level of service to the Banjima people. Drawing on Illuminance's extensive industry knowledge and experience, we worked in partnership to create and build processes and systems, which have provide us with a comprehensive solution. The implementation of Illuminance Solution's Aboriginal Trust Management System (ATMS) built on the Microsoft Dynamics 365 platform, has enabled BNTAC to quickly establish a service that drives efficiency and enables continual, incremental, refinement of the service we provide to the Banjima people.
We look forward to continuing this collaborative partnership with Illuminance as we plan to further evolve our system as our knowledge and understanding of the platforms capabilities grows." 
– Matthew Maxted, Member Services Manager – Banjima Native Title Aboriginal Corporation (BNTAC)
Meenangu Wajarri Aboriginal Corporation
"Our collaboration with Illuminance Solutions for the Aboriginal Trust Management System (ATMS) implementation has made us realise that technology combined with correct business processes in place can play an important role in the success of our organisation. ATMS offers us both these factors and we are looking forward to using ATMS as the tool to drive our efficiency, improve governance and offer better services to our members into the future."
 – Daryl Smith, Chief Executive Officer – Meenangu Wajarri Aboriginal Corporation (MWAC)
St. Ives Home Care
"Our work with Illuminance on our Proof Of Concept CRM project has helped us to assess our business requirements and the capabilities of the Client Information Management solution based on Dynamics 365. We found it very easy to work with the Illuminance team, who quickly established a great rapport with our functional leads, translated our business requirements into system requirements, and created necessary and fit for purpose functionality in our system. The project was beneficial for St Ives and has helped us to shape our approach to client and service management." 
– Ryan Chapman, Executive Manager Growth & Strategy – St. Ives Home Care
Shelter WA
"Shelter WA has had an excellent experience working with Illuminance Solutions to improve our IT and business systems. The team at Illuminance really understood what we wanted to achieve through the project, and proposed solutions that will meet the needs of the organisation. The best thing about working with Illuminance has been the clear communications and outstanding professionalism from their team. Shelter WA would recommend them to anyone looking to improve business processes through IT."
– Eric Dillon, Interim Chief Executive Officer – Shelter WA
Outcare Inc.
"Illuminance Solutions suggested we look at our business processes, rather than just what's on the market, which was actually excellent, because we realised it was the people, not just the system .. Illuminance Solutions were really great, really engaging … they seemed to understand what the programs did, which was really impressive."
– Justin Clarke, Chief Financial Officer – Outcare Inc.
Worksite Fitness and Rehabilitation
"We were looking for a smooth transition … we were really happy. There were several meetings throughout, regular phone contact and regular emails. I found (Vincent and Jacob) really friendly, really easy to talk to, so there was a lot of support from both of them. I would definitely work with them again."
– Karina Rogers, Administration Manager – Worksite Fitness and Rehabilitation
Western Australian Fishing Council (WAFIC)
"We're much more targeted now in the way we communicate … there were immediate benefits. As well as a business relationship we've established more of a partnership relationship (with Illuminance Solutions). Our experience with Illuminance has given us the confidence that we've selected the right partner to work with."
– Alex Ogg, Operations Manager – Western Australian Fishing Industry Council
Carbon Footie
"Now, every day is so much easier for me … they helped me with the procedures, with the systems, they're basically just there at the end of the phone, no matter what time. I would suggest that everybody should use Illuminance Solutions."
– Caroline Duffy, Customer Service Manager – Carbon Footie
Youth Focus
"We were able to utilise the system properly to the point where it's had a real benefit in the way we manage our relationships that are so important to us in terms of managing our funding and our stakeholders … we're really happy with the way it's worked out so far."
– Warren Mahoney, General Manager – Youth Focus
Mark Anthony Design
"We believed (Illuminance Solutions) could put together something we needed … (to) make things more organised, more professional and easier to manage."
– Mite Stavreski, Office Manager – Mark Anthony Design
Kinetic HR
"They put together plans that are tangible, reasonable and more importantly achievable – (Vincent) is a fantastic resource to have."
– Andrew McGregor, Managing Director – Kinetic HR
How can we help?
If you have some questions or would like to get a quote, please get in touch!