PRODUCTS
Wiise
A clever business software designed to streamline processes and manage business complexity

Wiise is a new and affordable cloud-based business management solution that combines the multiple systems used in businesses and tying them together into one smart solution. From finance to forecasting, inventory to invoicing, Wiise helps businesses get a clearer picture of everything that's happening at every level.
Wiise is built on the global Microsoft Business Central platform, where login, email responds and quoting and invoicing can happen straight from Outlook.
With a survey of over a 1,000 Australian businesses, Wiise has developed key parts missing from the Business Central global platform that your customers will want and need.
A wiser way to manage your projects
Wiise helps you manage your customers, sales, projects and jobs end-to-end to help you get a clearer picture of your business at every level. Compare your budgeted projects with your actuals so you can paint a clearer picture of just how profitable and on time your projects really are. See the inner workings of your projects clearly so you can quote the right amount every time.
This includes:
Vertical, localised charts of accounts designed by experienced accountants
Bank feeds to save time
E-payments with a local app
Payroll handling single touch and awards
5 WAYS MOVING TO ERP SOFTWARE CAN HELP YOUR BUSINESS SCALE
Outgrowing your existing software? Find out 5 ways how moving from outdated or limiting software to an ERP solution can help your business scale. Get the guide today and start planning for 2020.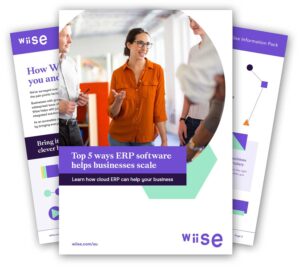 WIISE GROWS WITH YOUR BUSINESS

Manage your business receivables, payables and cash flow in one financial management software for accounting for efficient reporting, data processing and approvals.

Tap into Wiise's data and analytics to see where your business is going. Using transactions and actionable data, Wiise helps businesses look forward and make better decisions.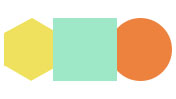 Don't bump your head on your accounting software. With limitless transactions and tools to manage inventory, operations and sales, Wiise will grow with your business.
Track every line item in your job for visibility
Create jobs that show you the man hours, machine hours, inventory items and more so you can keep track of your projects.
Job tasks and planning lines for more visibility
Create jobs to match your business needs and design it the way you want. Include progress claims, material billing and more.
See costs in detail to ensure your projects run on time
Maintain budgets for the whole project or drill down into individual task and planning lines so you can see just how your jobs are tracking.
Monitor your progress and performance
Record usage across your projects with Work In Progress and update statuses to reflect where your project is at and how close it is to completion.
Use timesheet to manage resources
Integrate timesheet for resources across machine and man hours. Plus, you can set up an approval workflow so you can easily approve and reject timesheets.
One click ease invoicing and PO's
With a click of a button, you can produce customer invoices from within the job lines so you can see the profitability across your whole project.
Wiise was created by KPMG Australia, built on Microsoft software and supported by Commonwealth bank. The three formed a strategic partnership to create a new clever software that would help small and medium sized enterprises manage accounting, payrolls and banking, HR, inventory and manufacturing. Supported by a wealth of experience, Wiise is the next big step for any small and medium business.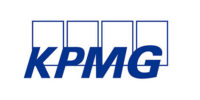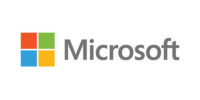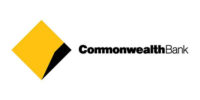 illuminance Solutions is a Microsoft Gold Partner and a 2019 Microsoft Global Partner of the Year: Partner for Social Impact.