PRODUCTS
Microsoft Dynamics 365 Business Central
Connect Operations Across Your Small or Medium-sized Business
Streamline your processes, make smarter decisions, and accelerate growth with Microsoft Dynamics 365 Business Central—a comprehensive business management solution designed for small to medium-sized businesses.

Deploy in the cloud or on-premises
Easily tailored and extendable solution
Can be used on any device, anywhere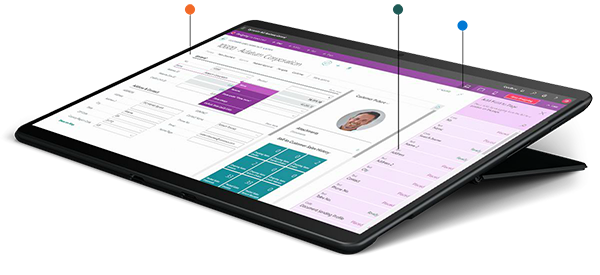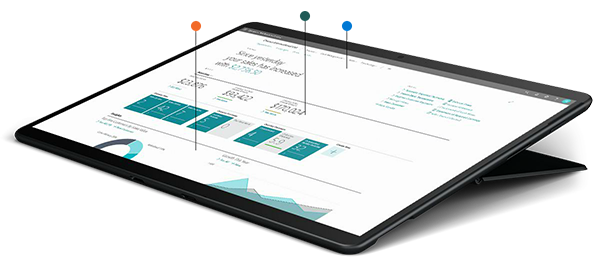 Faster reporting, cycle times, and financial closes
Role-based workspaces and workflow guidance
Improved productivity with embedded Microsoft 365
Predicts sales using historical data
Real-time data visualisation
Built-in business intelligence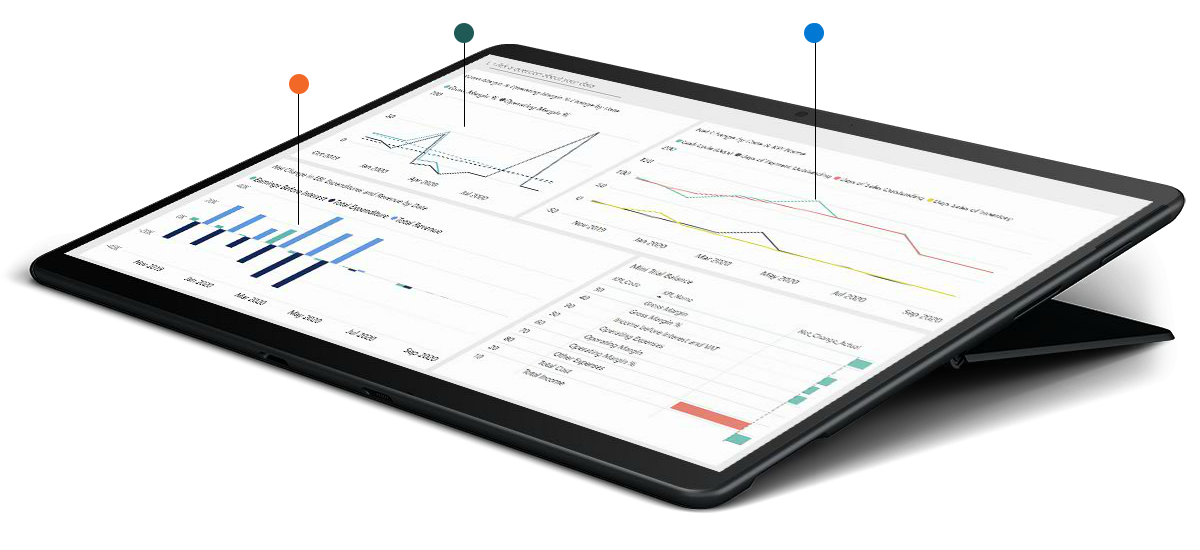 Connect Your Teams Using a Single Solution
Ensure business continuity with a cloud solution that connects sales, service, finance, and operations teams to help them adapt faster and deliver results.
Move to cloud faster, with confidence
Adopt new business models faster with flexible deployment, reliability, security, and an adaptable solution that grows with you.
Boost sales and improve customer service
Take better care of customers by managing the entire sales process from within Microsoft Outlook, and deliver better outcomes with connected service operations.
Unlock productivity and business insights
Connect people, processes, and insights to make better decisions faster with embedded guidance, dashboards, and interoperability with Microsoft 365 and Microsoft Teams.
Finish projects on time and under budget
Ensure successful project execution and profitability with planning, resourcing, tracking, costing, billing, accounting, and real-time intelligence.
Increase financial visibility and performance
Accelerate financial close, improve forecasting, and get real-time performance metrics while fostering compliance and security across subsidiaries.
Optimise stock on time and under budget
Deliver products on time and adapt to changing business models with visibility across purchasing, manufacturing, stock, and warehouses.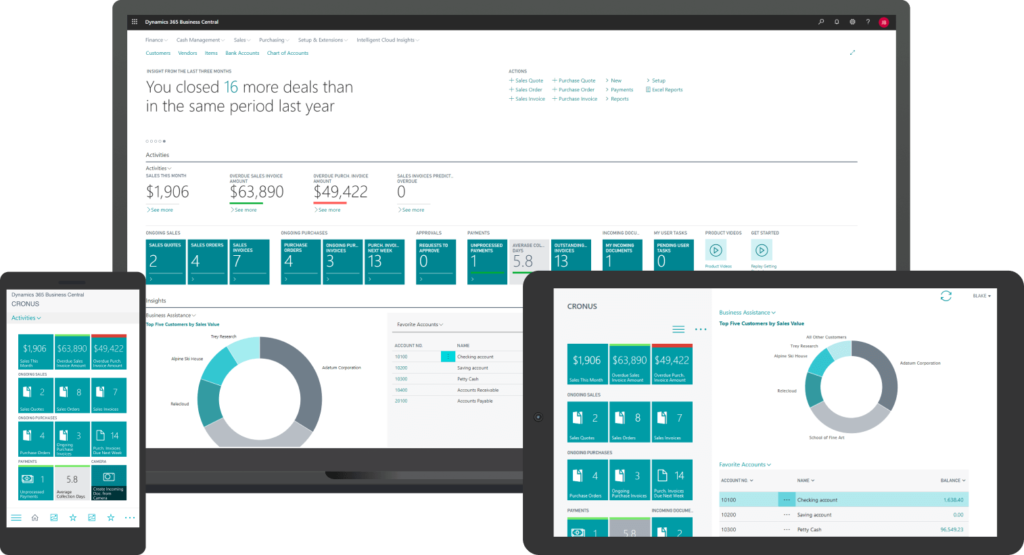 Core Modules
Capacity planning
Budgets and estimates
Job and process costing
Resource management
Core Modules
Forecasting
Production planning
Manufacturing capacity
Warehouse management
Core Modules
Customer insights
Self-serve reports
Interactive dashboards
Built-in intelligence
Core Modules
Inventory and Purchasing control
Shipment and distribution
Returns and cancellations
Procurement and vendor management
Sales & Service Management
Core Modules
Quote generation
Contact management
Sales invoicing
Payment processing
Core Modules
Account receivables / payables
Bank reconciliation
Fixed asset management
Month/Year end closing
illuminance Solutions is a Microsoft Gold Partner and a 2019 Microsoft Global Partner of the Year: Partner for Social Impact.

How can we help?
If you have some questions or would like to get a quote, please get in touch!