PRODUCTS
Microsoft Power Platform
Powerful alone. Better together
The Microsoft Power Platform is more than the sum of its parts. Connect them together—and to Microsoft 365, Dynamics 365, Azure, and hundreds of other apps—and build end-to-end business solutions.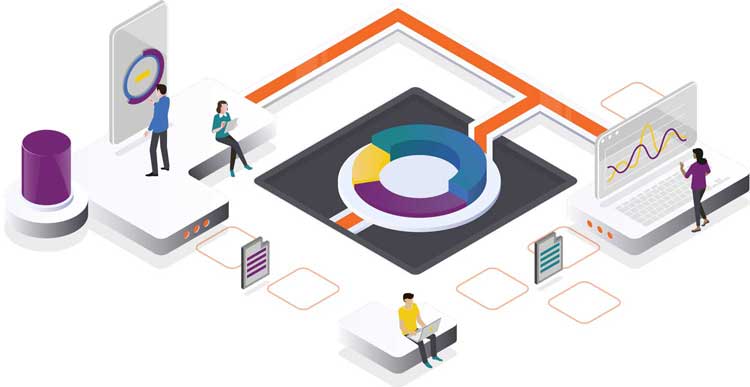 INTRODUCING COPILOT: NEXT GENERATION OF AI IN POWER BI
With Copilot in Power BI, the power of large language models are infused into Power BI at every layer to help users get more done and create more value from their data. Using Copilot, you can simply describe the visuals and insights you're looking for, and Copilot will do the rest. Users can create and tailor reports in seconds, generate and edit DAX calculations, create narrative summaries, and ask questions about their data, all in conversational language. With the ability to easily tailor the tone, scope, and style of narratives and add them seamlessly within reports, Power BI can also deliver data insights even more impactfully through easy-to-understand text summaries.
Uncover the full potential of your data using next-generation AI tools with Copilot in Power BI. Describe the insights you need or ask a question about your data and Copilot analyses and pulls the right data into a report—easily turning data into actionable insights. Humans are hard-wired to dream, to create, to innovate. But today, we spend too much time consumed by the drudgery of work, on tasks that zap our time, creativity, and energy. To reconnect to the soul of our work, we don't just need a better way of doing the same things. We need a whole new way to work. The power of next-generation AI is brought to work. Introducing Microsoft 365 Copilot — your copilot for work. It combines the power of large language models (LLMs) with your data in the Microsoft Graph and the Microsoft 365 apps to turn your words into the most powerful productivity tool on the planet.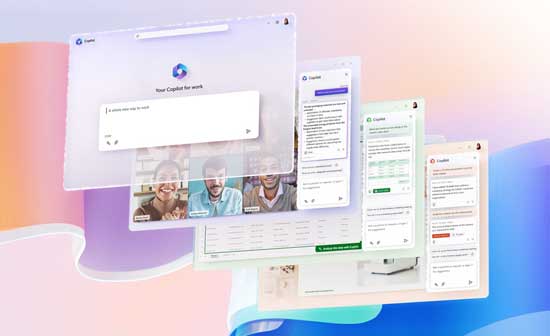 TURN YOUR DATA INTO IMMEDIATE IMPACT
Do more with less using an end-to-end BI platform to create a single source of truth, uncover more powerful insights, and translate them into impact.
Centralise your data in a trusted and secure hub
Easily create datasets from any data source and add them to the Power BI data hub to create an accessible, single source of truth for all your data.
Uncover actionable insights with visuals
Turn your raw data into engaging visuals with industry-leading data analysis tools—powered by AI—and an approachable drag-and-drop report canvas.
Translate insights into impact across teams
Turn insights into decisions faster by infusing insights into the apps you already use, like Microsoft 365, all while safeguarding your data.
BUILD APPLICATIONS FASTER – WITH FEWER RESOURCES
Reduce your development costs and do more with less by enabling everyone to rapidly build and share low-code apps using Microsoft Power Apps.
Get started quickly
Empower your team to start building and launching apps right away using an AI copilot, prebuilt templates, drag-and-drop simplicity, and quick deployment—then roll out continuous improvements as needed.
Build apps without compromises
Give everyone the power to build the apps they need with advanced functionality previously only available to professional developers—including pre-built components and AI-assisted natural language development.
Enable extensibility for developers
Provide professional developers the tools to seamlessly extend app capabilities with Azure Functions and custom connectors to proprietary or on-premises systems.
TAKE CARE OF WHAT'S IMPORTANT. AUTOMATE THE REST
Do more with less by streamlining repetitive tasks and business processes—increasing efficiency and reducing costs—with Microsoft Power Automate.
Automate quickly and more securely
Empower everyone to build automated processes using low-code drag-and-drop tools. With hundreds of pre-built connectors, thousands of templates, and AI assistance, it's easy to automate repetitive tasks.
Boost efficiency
Record and visualise your end-to-end processes with Power Automate Process Mining. It takes the guesswork out of what to automate by providing guided recommendations for creating flows.
Supercharge your workflows with GPT
Make your automation even smarter with AI Builder and GPT. Embed powerful language models into your flows to generate, summarise, and answer text. Build unique scenarios with advanced low-code AI.
AUTOMATE ANYWHERE. ANYTIME
Expand your automation capabilities across desktop, web, and mobile with Power Automate apps.
Power Automate for desktop
Create and manage desktop flows in Windows.
Power Automate for mobile
Run and manage cloud flows on the go.
Power Automate for web
Create and manage all aspects of your automations from a central portal.
Power Automate for Microsoft Teams
Create and manage cloud flows in the hub for teamwork.
BUILD THE EXTRA HELP YOU NEED
Quickly create sophisticated, AI-powered chatbots that can resolve common issues and answer questions around the clock.
Easily create your own chatbots
Create powerful chatbots—without the need for developers or AI expertise—by using a guided, no-code graphical interface.
Take action
Easily integrate your chatbots with the products and services you use every day. Look up records, personalise conversations, hand off conversations to live agents, and call APIs. Choose from hundreds of pre-built connectors, build custom workflows using Power Automate, or create complex scenarios with Microsoft Bot Framework.
Build smarter bots
Get suggestions on which topics to build, create rich, personalised conversations using natural language understanding and entity extraction, and monitor and improve your chatbot's performance using AI and data-driven insights.
Empower employees, one chat at a time
Transform how your business engages with employees. Give them the tools to easily build chatbots and quickly automate frequently asked questions and common business processes—at no extra charge—within Microsoft Teams.
Quickly create secure, low-code business websites
Do more with less by enabling all your teams, not just developers, to create professional websites—so you get to market faster at lower cost.
Create in Design Studio
Easily build with ready-to-use templates or create customisable experiences. Design your pages with text, video, imagery, and business data forms and lists.
Get help in Learn Hub
Find assistance when you need it – explore guides, tutorials and videos on how to build sites, configure pages, work with code components, and model and visualise business data.
Build with Template Hub
Work with feature-rich templates that come with sample data—quickly create websites for scheduling, registration, and application submission.
Develop with pro tools
Give developers the ability to add deeper functionality and capabilities to websites with tools like Visual Studio Code, GitHub, and Azure DevOps.
Ensure security and governance
Mitigate security concerns around website content through role-based access controls and Microsoft Asure compliance and governance capabilities.
Give everyone the ability to create solutions that accelerate business
Work together to meet challenges effectively with Microsoft Power Platform–analyse data, build solutions, automate processes and create virtual agents.
Leverage from the power of Microsoft to find clarity when you need it most, and streamline repetitive tasks and paperless processes so that you can focus your attention where t's needed the most.
illuminance Solutions is a Microsoft Gold Partner and have an award winning team made up of numerous Microsoft Certified Professionals. illuminance's depth of talent and experience in Microsoft applications enables our clients to benefit from Microsoft-enabled business improvements as effectively and as efficiently as possible.
How can we help?
If you have some questions or would like to get a quote, please get in touch!