PRODUCTS
Microsoft Power Platform

Powerful alone. Better together.
The Microsoft Power Platform is more than the sum of its parts. This complete solution connects Microsoft 365, Dynamics 365, Azure and hunters of other apps to build your end-to-end business solution.
CREATE A DATA-DRIVEN CULTURE WITH BUSINESS INTELLIGENCE FOR ALL
Enable everyone at every level of your organisation to make confident decisions using up-to-the-minute analytics.
Get self-service analytics at enterprise scale
Reduce the added cost, complexity, and security risks of multiple solutions with an analytics platform that scales from individuals to the organisation as a whole.
Use smart tools for strong results
Find and share meaningful insights with hundreds of data visualizations, built-in AI capabilities, tight Excel integration, and prebuilt and custom data connectors.
Help protect your analytics data
Gain leading sensitivity classification and data loss prevention capabilities to help keep your data secure and compliant—even when it's exported.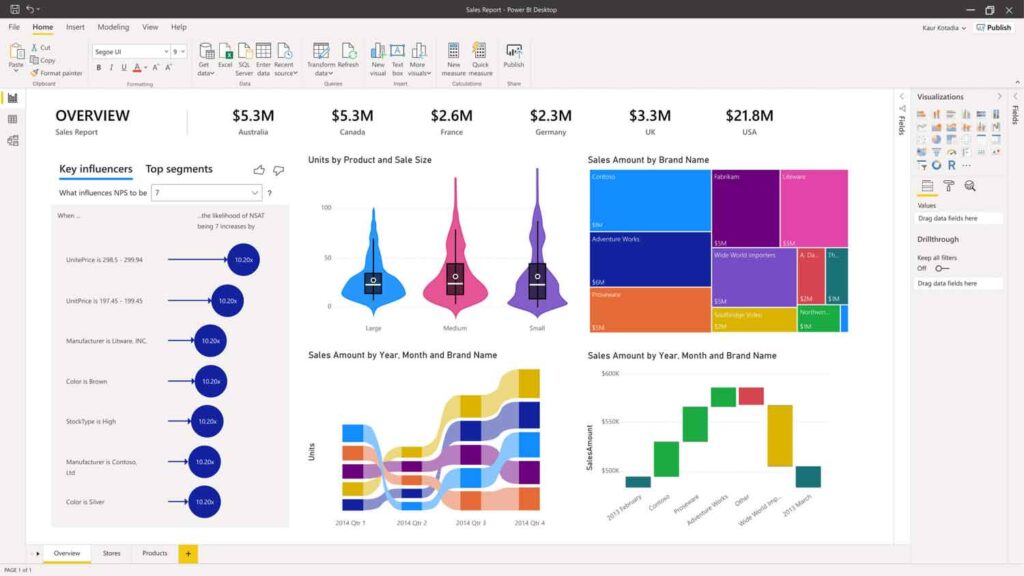 BUILD PROFESSIONAL-GRADE APPS THE EASY WAY
Increase agility across your organisation by rapidly building low-code apps that modernise processes and solve tough challenges.
Get started quickly
Empower your team to start building and launching apps right away using pre-built templates, drag-and-drop simplicity, and quick deployment—then roll out continuous improvements as needed.
Build apps without compromises
Give everyone the power to build the apps they need with advanced functionality previously only available to professional developers—including pre-built AI components.
Enable extensibility for developers
Provide professional developers the tools to seamlessly extend app capabilities with Azure Functions and custom connectors to proprietary or on-premises systems.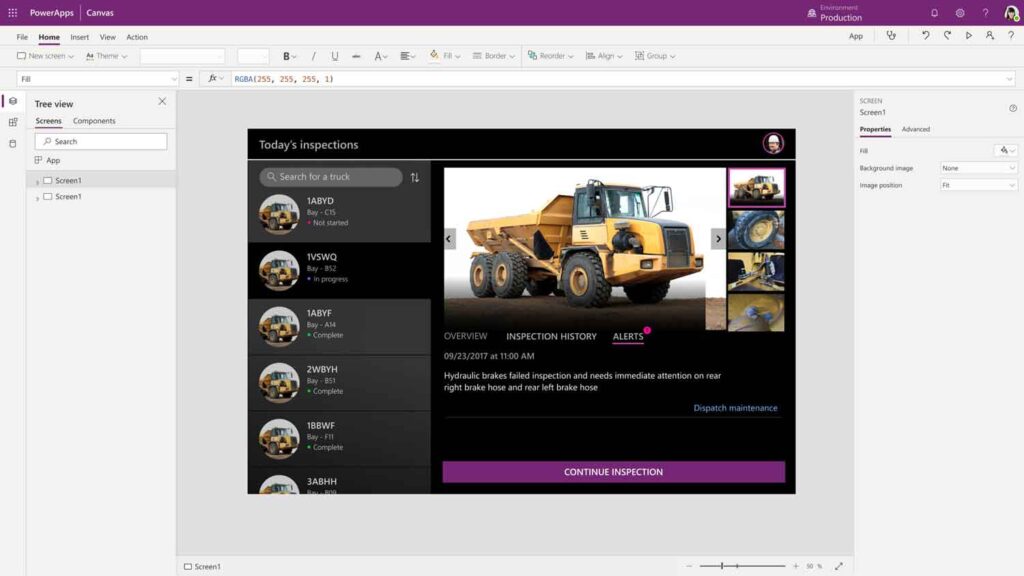 TURN OUTDATED INTO AUTOMATED
Discover a better way to get things done across your organisation through digital and robotic process automation.
Boost productivity
Build time-saving workflows into everything from individual tasks to large-scale systems with seamless integration using hundreds of prebuilt connectors.
Quickly and securely automate–at scale
Enable everyone to build secure workflows with a no-code guided experience and cloud-based data loss prevention, identity, and access management services.
Put intelligent workflows to work
Automate time-consuming manual tasks with built-in AI capabilities, giving you more time to focus on strategic, high-value opportunities.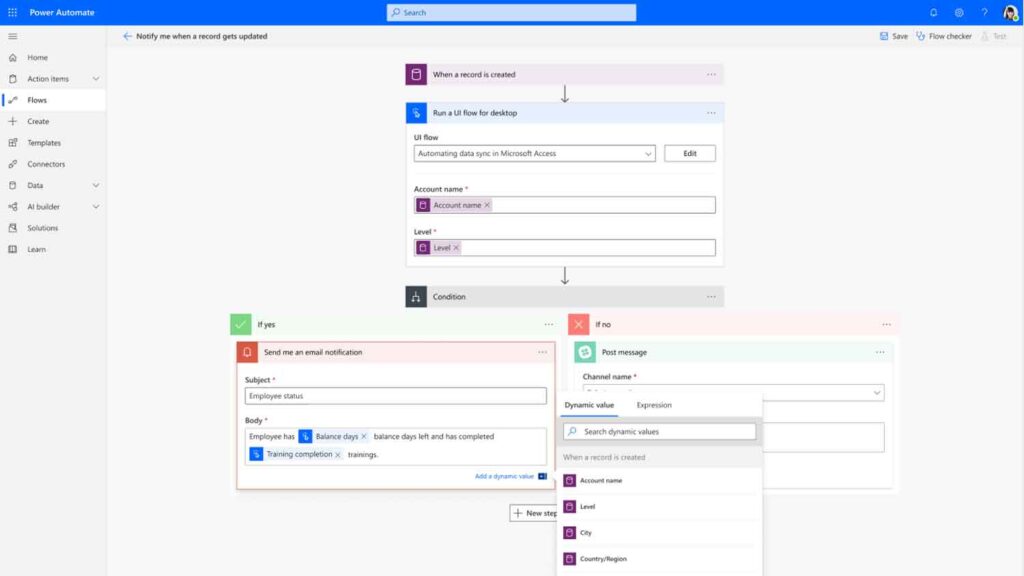 ADAPTABLE AI CHATBOTS, AT YOUR SERVICE
Solve common customer and internal-facing issues automatically, freeing up staff to focus on complex requests and high-value interactions.
Easily create your own virtual agents
Create powerful chatbots—without the need for developers or data scientists—by using a guided, no-code graphical interface.
Empower virtual agents to take action
Integrate Power Virtual Agents with the products and services you use every day using hundreds of prebuilt connectors, by building custom workflows using Power Automate, or creating complex scenarios with Microsoft Bot Framework.
Measure performance
Monitor and continuously improve chatbot performance using AI- and data-driven insights available in an easy-to-read dashboard.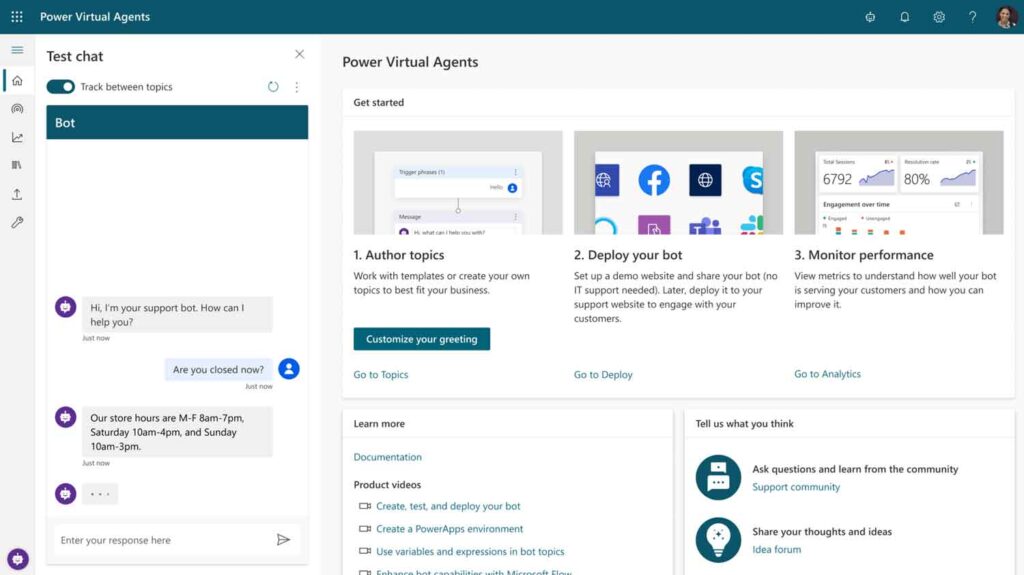 Adapt. Now more than ever.
Work together to meet challenges effectively with Microsoft Power Platform–analyse data, build solutions, automate processes and create virtual agents.
Leverage from the power of Microsoft to find clarity when you need it most, and streamline repetitive tasks and paperless processes so that you can focus your attention where t's needed the most.
illuminance Solutions is a Microsoft Gold Partner and have an award winning team made up of numerous Microsoft Certified Professionals. illuminance's depth of talent and experience in Microsoft applications enables our clients to benefit from Microsoft-enabled business improvements as effectively and as efficiently as possible.
illuminance Solutions is a Microsoft Gold Partner and a 2019 Microsoft Global Partner of the Year: Partner for Social Impact.

How can we help?
If you have some questions or would like to get a quote, please get in touch!