BUSINESS SOLUTIONS
Membership & Association Management System

Membership & Association Management System
Features:
Stakeholder management

Activities tracking
Mobility solution
Outlook / exchange integration
Office productivity integration
Membership management

Member activities (communication / engagement) report
Online membership renewal
Membership renewal online payment
Membership invoice sync to MYOB or Xero
Enquiry and Case management
Sales Marketing engagement

Lead management
Product and sales management
Segmentation
3 party marketing integration

Mailchimp
Survey monkey / Voice of customer

Social engagement

Social channel monitoring
Key words hit map
Social post to case

Market automation

Web form integration
Email marketing
Nurture campaign
Business problem
Heavily rely on manual process. E.g. membership renewal
No integration between membership system or modules
Time consuming reporting
High admin cost due to manual process and disjoined systems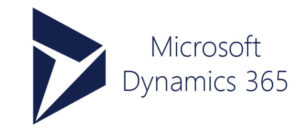 MAMS (Membership & Association Management System) is built on a modern and powerful Microsoft Dynamics 365 cloud-based platform, that combines components of Customer Relationship Management (CRM) and Enterprise Resource Planning (ERP), along with productivity applications. The platform has been tailored to improve productivity, recording and communication, application and membership and association management, and accounting tools has been integrated for a complete management facility.
How can we help?
If you have some questions or would like to request a demo, please get in touch!