CASE STUDY
Goverment of SA

Department of State Developement
CRM upgrade and training using collaborative work practices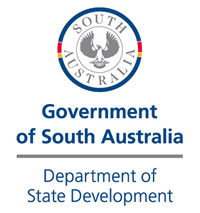 illuminance Solutions was engaged by the Department of State Development to conduct a business analysis and design a data framework using Microsoft Dynamics CRM for the Building Family Opportunity. This program is designed to secure employment for members of jobless families in three local government areas.
A framework was needed to capture longitudinal data needed for case management purposes – to capture and manage inquiries, and to provide support for program participants.
Collaborating with third parties, including researchers from Flinders University who had assisted to structure the program, we assisted the Department to build a framework that successfully facilitated the program from an information-access and technology perspective.
The data management framework required considerable flexibility and accuracy to support the underlying needs of the Department. It was also important that data was able to be captured in a meaningful way in order for longitudinal impacts to be understood.
We used a mixed data management approach, under which Dynamics CRM housed data, and the University provided data research software to capture data snapshots. The data was strictly organised and exported regularly to map out the longitudinal impacts.
Rigorous data management approaches and processes were introduced to minimise distortion and data "noise".
illuminance Solutions is a Microsoft Gold Partner and a 2019 Microsoft Global Partner of the Year: Partner for Social Impact.

How can we help?
If you have some questions or would like to get a quote, please get in touch!