WA Fibreglass Pools is a wholly WA owned and operated company and has been manufacturing and installing high quality swimming pools in Perth for over 10 years. They are proud winners of the Swimming Pool & SPA Association (SPASA) Australia & SPASA WA 2018 Display Centre of the Year awards.
WA Fibreglass Pools pride themselves on only using the best quality products and materials. This guarantees their clients a pool that is tailored to suit the Western Australian climate and environment and after 20 years in the industry their staff will get the pool installed right the first time.
WA Fibreglass Pools have been using Microsoft Dynamics CRM 2013 for several years. They made the decision to migrate to the latest version (9.1) of Microsoft Dynamics 365 as CRM 2013 became out of date. They also wanted to move to the Microsoft cloud to make sure working becomes more flexible. They wanted the option to do the sales process while they were on site visits and working out of the office.
illuminance closely worked with WA Fibreglass Pools to understand their requirements and goals to provide the best service and solution for them. One of their main goals was to simplify the sales process in Dynamics 365 which will help their Sales Consultants to progress their quoting and sales process rapidly, ensuring improved profitability. 
Illuminance took the challenge to design a solution which will accelerate WA Fibreglass Pool's sales performance using Microsoft Dynamics 365 Sales capabilities. The main goal was to simplify the entire system and reduce the number of clicks for Sales Consultants to arrive to the quote generation process.
By adapting to the Microsoft Dynamics 365 Sales module, WA Fibreglass Pools have improved and accelerated their entire sales process. It also improved their adaptability and gave more options to add more functionalities to their system in the future and grow the system together with the company.
"The Dynamics 365 Sales module changed the way we work. It makes it much easier to generate quotes and stay connected with our clients and all the components interact perfectly. As it is a pure cloud solution, I don't have to worry about technology, I can work from anywhere and the system has the capabilities to grow as our company expands in the future. illuminance Solutions has done a good job in designing us the solution and making sure the migration went smoothly."
Kellie Groves, Office Manager – WA Fibreglass Pools
Unify your data. Get predictive insights. Achieve amazing results.
Microsoft Dynamics 365 is a set of intelligent applications that helps you run your entire business and deliver greater results through predictive, AI – driven insights. It is the essential business solution for busy professionals who need to engage with customers while staying productive at work and on the go. Arrive prepared for every appointment and update notes, tasks, and attachments – along with relevant service and sales records – while the details are still fresh.
Choose one, some, or all. Dynamics 365 applications work seamlessly together for a comprehensive solution that runs your entire business – including sales, marketing, service, operations, and commerce. You'll get a 360-degree view of your organisation to uncover the real-time insights that bring better results.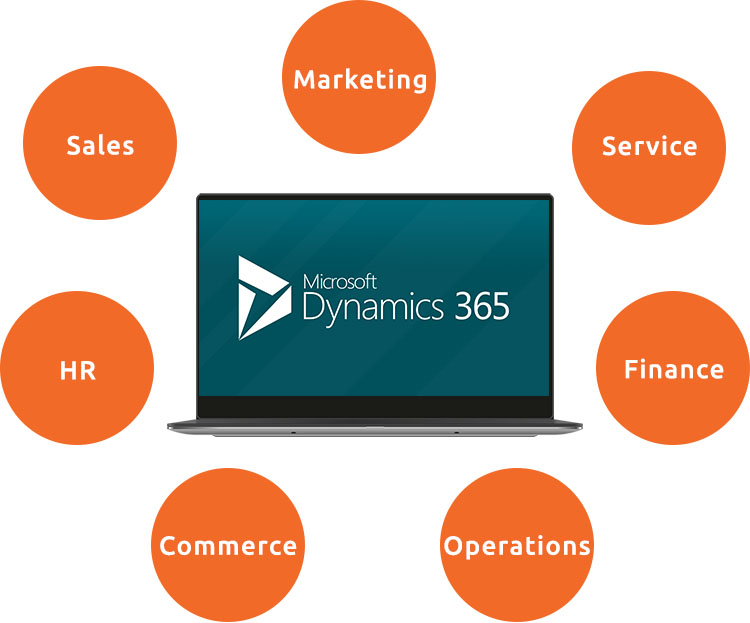 illuminance Solutions is a Microsoft Gold Partner and a 2019 Microsoft Global Partner of the Year: Partner for Social Impact.

How can we help?
If you have some questions or would like to get a quote, please get in touch!