CASE STUDY
CRM Implementation and Centralisation of Document Storage
&
Development of a Centralised Management System for Efficiency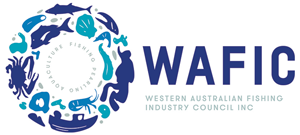 Project 1
CRM Implementation and Centralisation of Document Storage
The Western Australian Fishing Industry Council (WAFIC), a Western Australian industry body, engaged illuminance Solutions to analyse business processes and current software with a view to recommending areas where improvements could be made.
A means of enabling a centralised source of data storage was recommended. Software was designed and installed to integrate with current systems and to address needs in order to enable member communication – through SMS, surveys, and other marketing capabilities.
illuminance Solutions was also engaged to enable improvements for document access processes and case management capabilities. A proof of concept approach was taken, so that recommended solutions could be tested before full implementation – ensuring client satisfaction with recommendations.
As a result of this work, WAFIC maintains a system that enables centralisation of documentation, with better access to files, and better collaboration between staff members. These benefits, together with improvements from the CRM and marketing project, have resulted in improved efficiency and accuracy of data and improved utilisation of organisational resources.
Project 2

Development of a Centralised Management System for Operational Efficiency
Although the Western Australian Fishing Industry Council (WAFIC) had recently introduced an up-to-date CRM system with marketing capabilities, they also understood the importance of introducing processes to centralise their document access and develop case management capabilities.
illuminance Solutions were engaged to assist with this work.
The project used a prototype approach to identify business needs and business processes and developing a prototype test environment to 'try before you buy' using real business data. This approach provides an opportunity to test the system to ensure it meets business needs and provides an opportunity for changes before the solution is implemented.
After introducing a centralised document system significant benefits were realised including:
Improved case management capabilities arising from improved accessibility of documents, improved document integration and improved collaboration;
Improved staff efficiency and better understanding of system capabilities by staff members;
Streamlined internal processes;
Improved user experience; and
Improved future-proofing of hardware systems to support business changes or expansion.
illuminance Solutions is a Microsoft Gold Partner and a 2019 Microsoft Global Partner of the Year: Partner for Social Impact.

How can we help?
If you have some questions or would like to get a quote, please get in touch!