Five years ago, in 2015, Nilesh Makwana and Vincent Lam joined forces and the eventful journey of illuminance Solutions started. Since the humble beginnings with just a handful of team members in a small Northbridge office, we have moved to a bigger office twice, we have won numerous awards and created employment for people from all walks of life and from all over Australia and beyond. Together we make out a highly diverse, versatile and strong team. 
The support, recognition and encouragement from the Perth community continues to humble us and we would not be where we are today without our friends, supporters, and especially our clients.
On Thursday 3rd December, we invited old and new clients, partners, current and former team members and their families, supporters and ambassadors to a celebration of diversity, inclusion and excellence. In a spirit of friendship and community more than as a business, we came together to say thank you to everyone involved in our journey so far. With decorations, great music and exquisite food (including our directors' favourites: the Indian burger vada pau and Chinese noodles and an elaborate grazing table with cheese and everything you could ever wish for, and some), we celebrated through the sunset and well into the night. 
Looking back on the last five years, we realise the true value of creating social impact and how people's lives can be improved with custom solutions and technology. Moving into the future, we promise to stay true to our values and continue to give back to the community that has given us so much. We will achieve this in the way we know best: with innovative solutions and products built on Microsoft technologies, by advocating for more affordable tech solutions and by organising community initiatives, events and workshops. 
Looking back on the last 5 years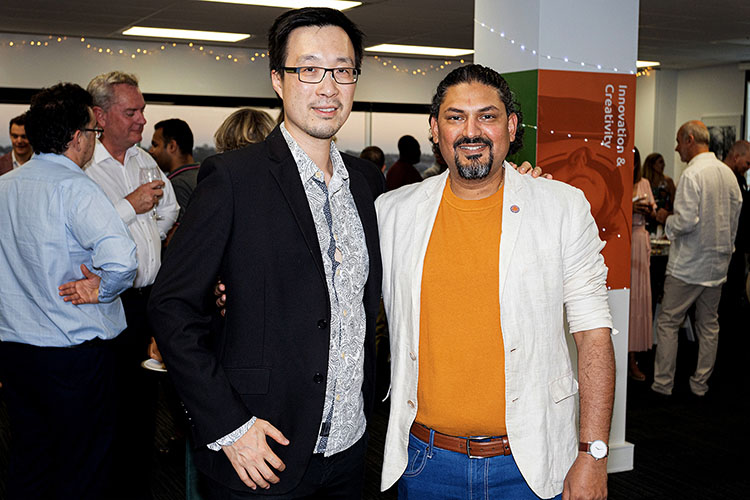 Nilesh Makwana and Vincent Lam joined forces five years ago, and together they have succeeded in so many ways.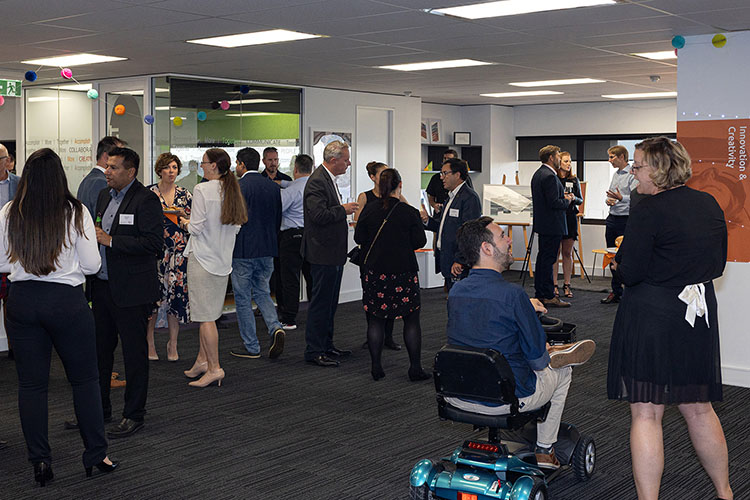 illuminance Solutions was founded five years ago, and would not be where we are today without the community supporting us. The team were happy to see that so many came to the party to celebrate together!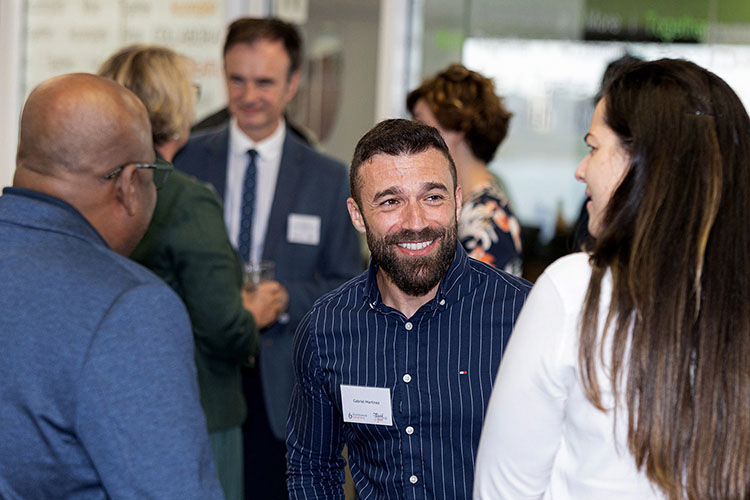 Gabriel recently joined illuminance and fits like a hand in a glove with the rest of the team!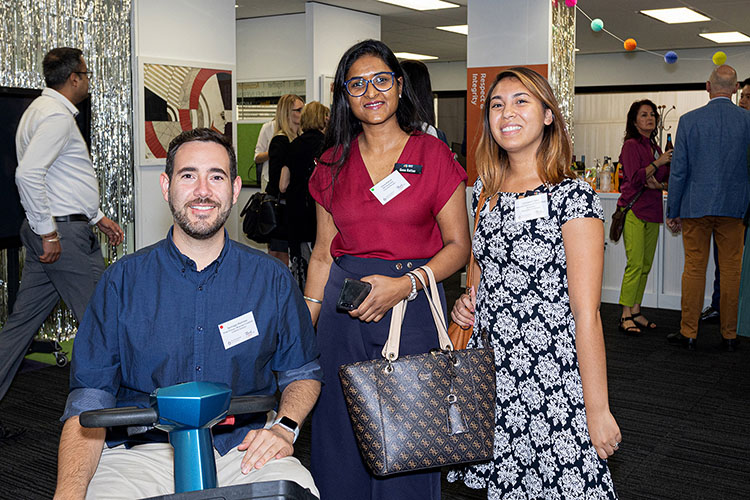 Santiago Martinez (Pixel Group), Gena Rattan and Constance Flake (NIT Australia).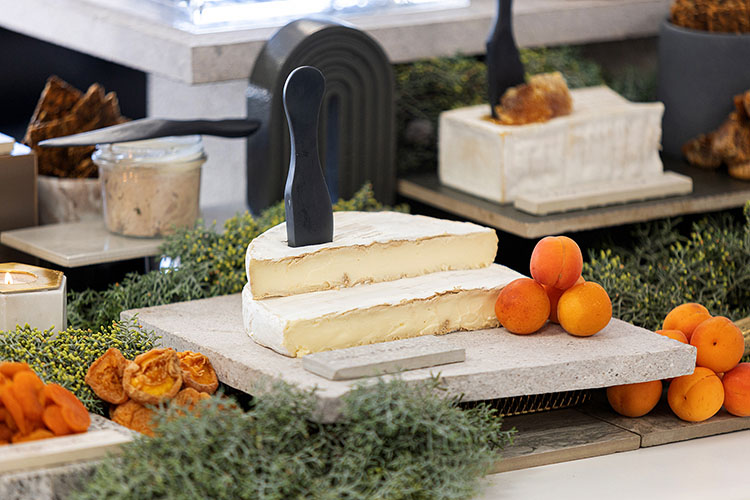 The cheese, crackers, dried fruit and apricots turned out to be on-brand. Perfect!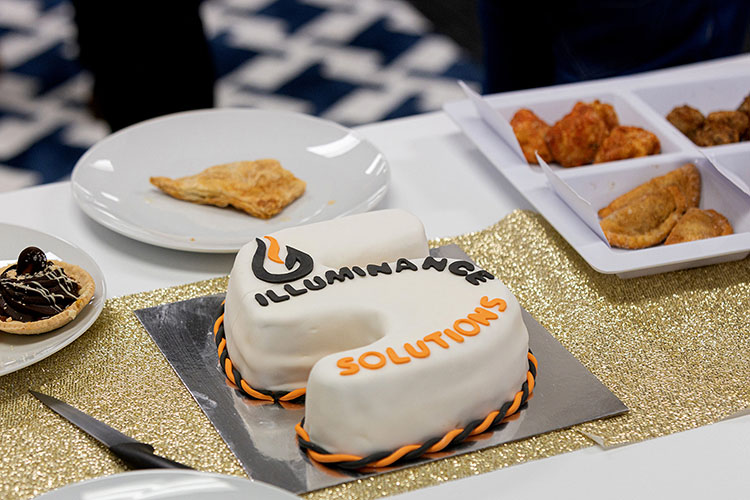 Celebrating our five year anniversary properly with a custom cake! It looked good but tasted even better!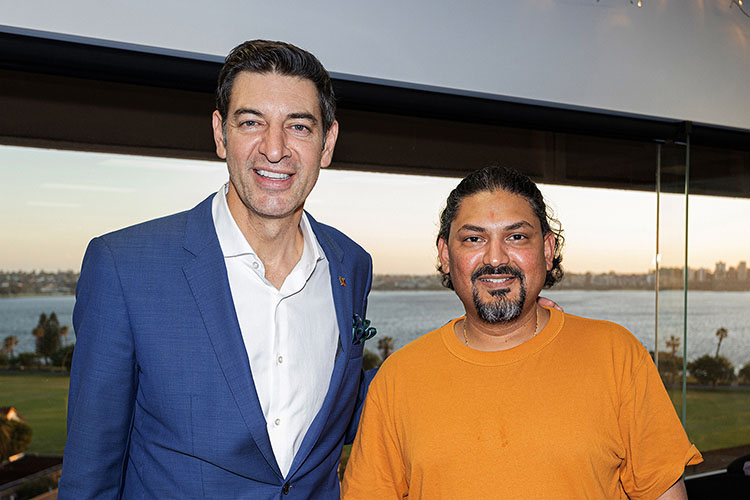 Lord Mayor of City of Perth Basil Zempilas and Nilesh Makwana in front of stunning Langley Park and Swan River view.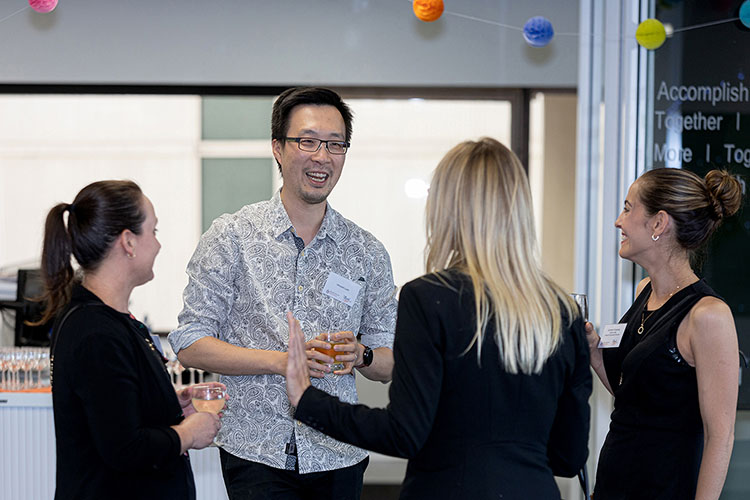 Principal Consultant Vincent in conversation with Clare Cullen from Carers WA, Anne Menninga from Kaplan Business School and Carmen Friesema from Carers WA.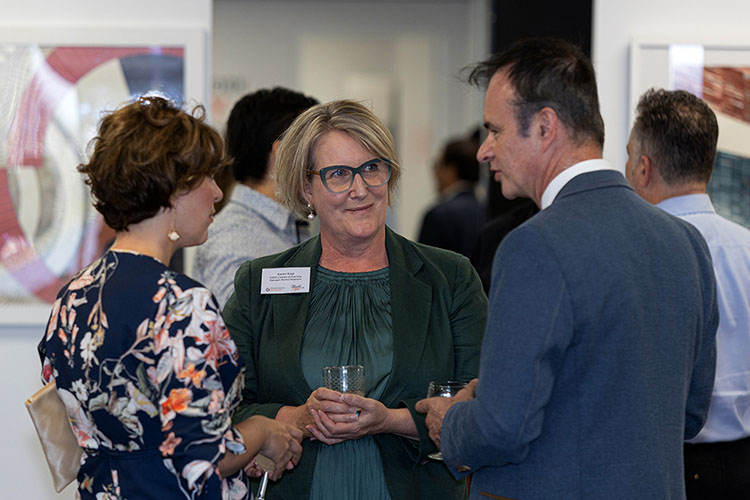 40 under 40 award winner Dr Paola Magni from Murdoch University, Karen Kagi from Edith Cowan University and Irek Kuzy in conversation.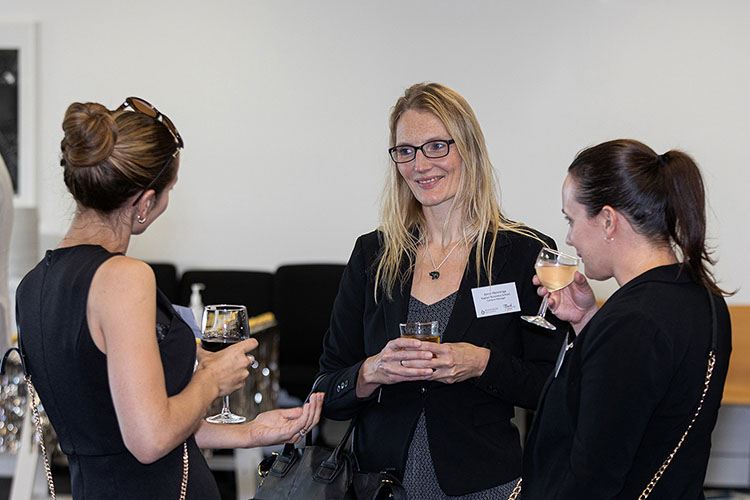 Carmen Friesema from Carers WA, Anne Menninga from Kaplan Business School and Clare Cullen from Carers WA.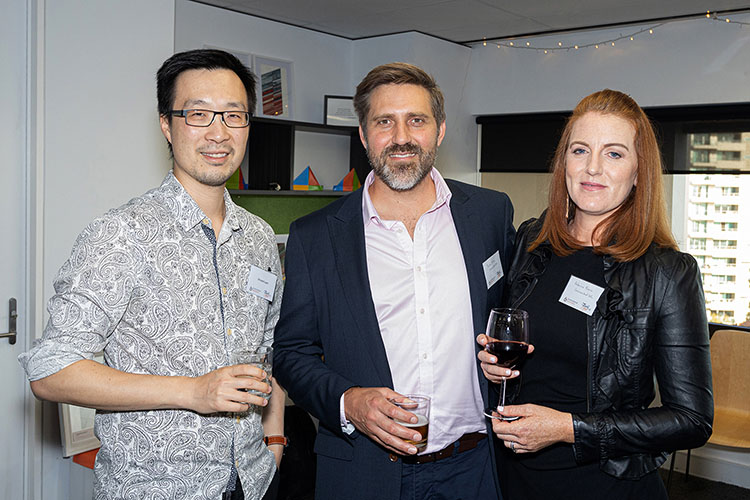 Vincent Lam, Justin Prince from Connected HR and his lovely wife Rebecca.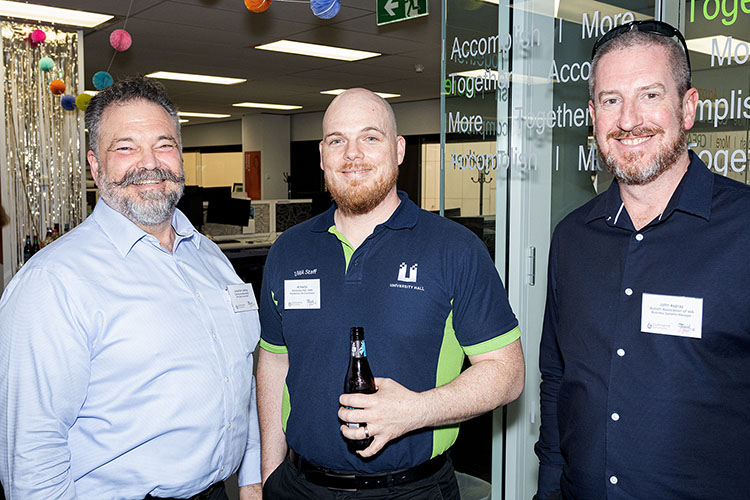 Jonathan Catling from Catling & Associates, Al Martin from University Hall UWA and John Aspray from Autism Association of WA.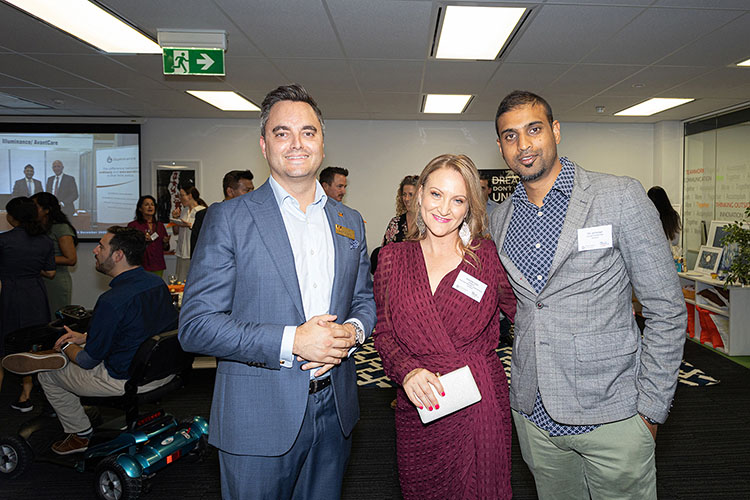 Councillor Brent Fleeter from City of Perth, Danielle Giles from Scitech and Mo Jaimangal from Curve Tomorrow.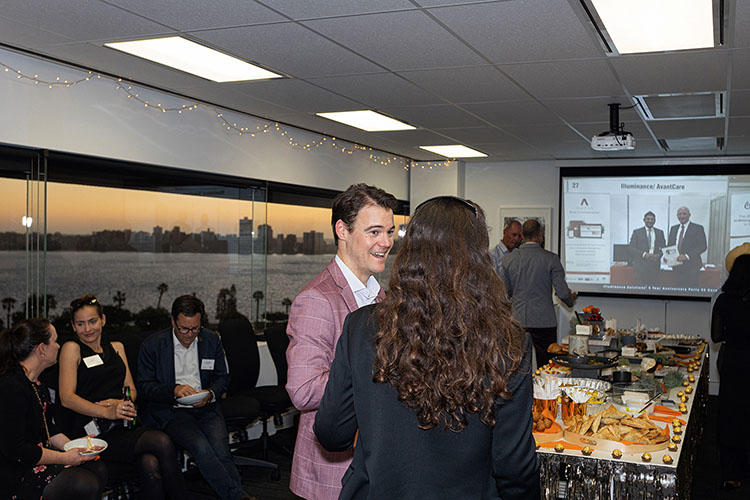 Connecting with old and new, with the greatest view Perth has to offer. The celebration went on through a colourful sunset and well into the night.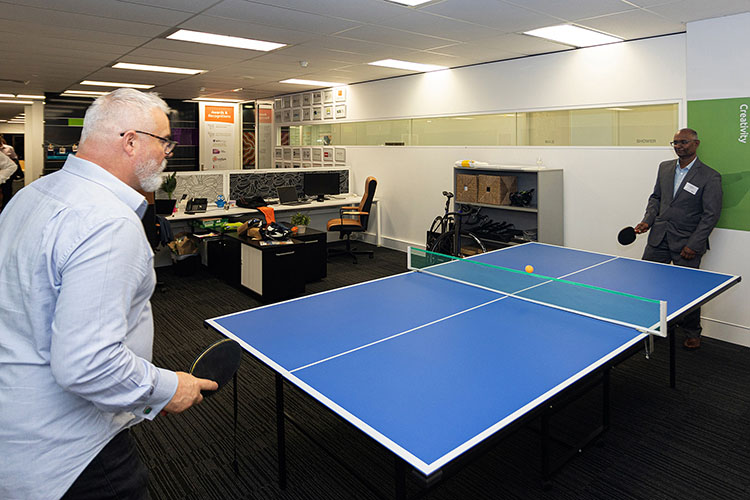 Our team members Helene's husband Thierry and P J Andrew had a good time playing ping pong.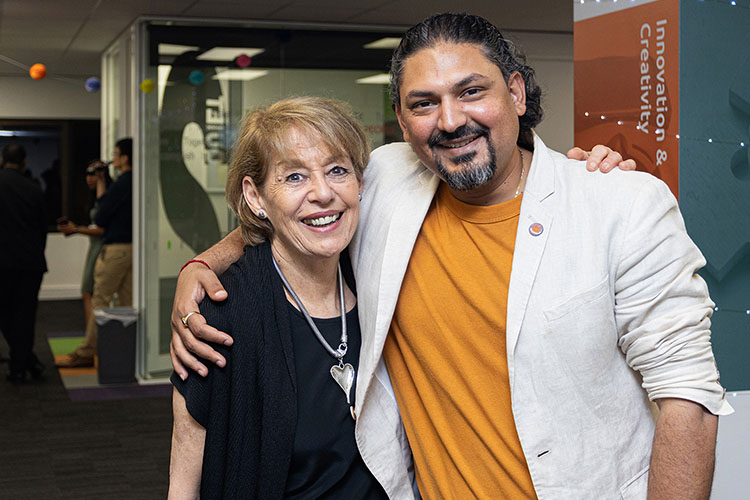 Maree Wrack from UpShift Solutions is illuminance's culture coach. Here with CEO Nilesh Makwana.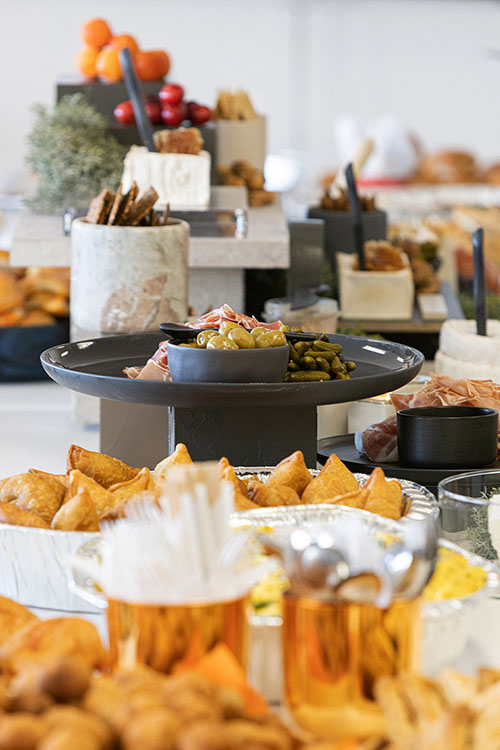 No celebration is complete without great food! We had a wide range of cheese, fruits and crackers, desserts as well as a selection of Indian and Chinese dishes.
Photography by Gabriel de Oliveira Guimaraes and videography by Yuri Cartland.
illuminance Solutions is a Microsoft Gold Partner and a 2019 Microsoft Global Partner of the Year: Partner for Social Impact.