Crisis comes when they are least expected, and many are now facing challenges not having a crisis communication plan ready. Together with Microsoft, illuminance Solutions have designed a module now added to the existing AvantCare capabilities, extending our product to meet the arisen need for a crisis management tool in the NFP sector, all built on Microsoft's trusted PowerApps platform.
Employees can report their work status (e.g. working from home) and make requests. This helps managers coordinate across their teams and helps central response teams track status across an organisation.
Admins can use the app to push news, updates, and content specific to their organisation, and can provide emergency contacts specific to different locations.
The app includes the ability to add RSS feeds of up-to-date information from reputable sources such as WHO, CDC, or a local authority.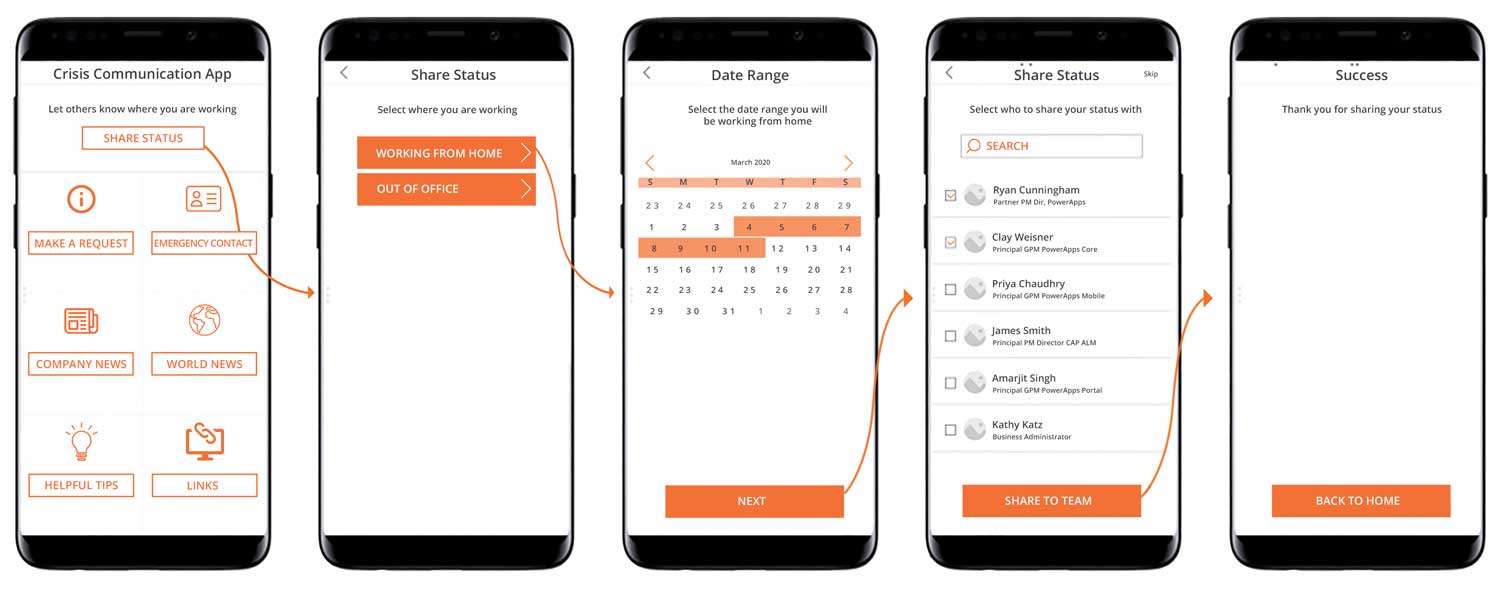 Use the Crisis Communication module to easily share information and report data, stay up to date and access official information and advice, and find relevant contact information.
Communicating during a crisis can be challenging due to the disruption of daily routines, tasks and having team members not available at all times as they may be working from home and to rely on inbox communication will not be sufficient or on time.
As part of the effort to create this Crisis Communication tool, as a Microsoft Partner we are also giving all Power Apps users temporary access to a premium feature; Power Apps Push Notifications. You will not need any premium licenses to use Power Apps to push information to users, as we have reclassified Push Notifications as a standard connector for the duration of the COVID-19 crisis.
This version is just the first step. We'll continue to work closely with Microsoft and the community to add capabilities and support organisations in their efforts to implement the template. We will keep you informed on updates and further development as we progress, doing our very best to adapt to the sudden turns and twists we all are experiencing due to the current COVID-19 situation.
Contact us for a demo today
We are ready when you are. Contact us today, and a 2-day implementation process will be put into action.
illuminance Solutions is a Microsoft Gold Partner and a 2019 Microsoft Global Partner of the Year: Partner for Social Impact.