Cyber Security Awareness Month
To coincide with this year's Cyber Security Awareness Month, Nonprofit Cyber Security by illuminance Solutions have collaborated with Terranova security in their second edition of the Gone Phishing Tournament which will give the chance to the organisations of Australia and New Zealand to measure the click rate against their peers – all at no cost to the organisation. 
The Gone Phishing Tournament provides cyber security and risk management leaders data-driven insights that make it easy to measure and compare their phishing risk level against their peers. 
We will launch a free phishing simulation to each organisation's user list of choice, using the same phishing template during the same period. This approach provides accurate click rate data and facilitates data-driven comparison to an organisation's peers.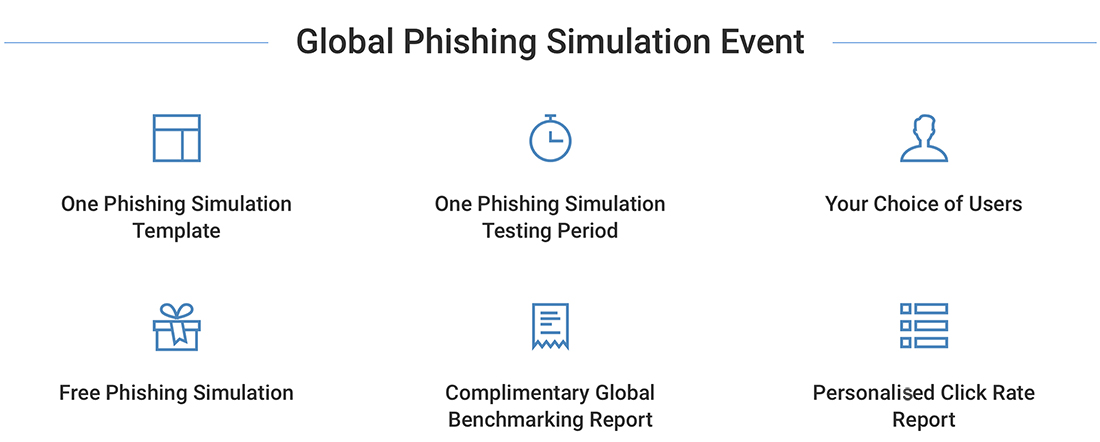 The Gone Phishing Tournament, co-sponsored by Microsoft, uses an email template from Attack simulation training, a new capability of  Office 365 Advanced Threat Protection (ATP)  releasing later this year. Attack simulation training is an intelligent social engineering risk management tool that uses context-aware simulations and hyper-targeted training to train employees, and measures behaviour change all on an automated platform, simplifying the design and deployment of security awareness training.
The 2020 Gone Phishing Tournament comes at a time where an accelerated transition to a remote workforce due to the COVID-19 has put an even greater emphasis on the importance of security awareness training for all employees. 
The event will take place over the month of October and the registration for the event will close on September 30. 
Take advantage of the free phishing simulation as a

service trial – launched and managed by Terranova Security

 

Targeted phishing simulation by providing a custom list of users you want to participate in the event

 

Get a complimentary copy of the annual gone phishing report (publication scheduled for early 2021)

 

Compare your true click rate with peers with personalised phishing results

Increase awareness around the dangers of cyber threats

Reinforce the importance of recognizing and flagging phishing emails  

 
Key Takeaways from the 2019 Gone Phishing Tournament
The Terranova Security  2019 Phishing Global Benchmark Report  provided in-depth insight on the event's results, including click rate statistics by vertical, organisation size, geographical location, and level of security awareness and phishing simulation programs in place. 
The resulting click rate benchmarking yielded tangible insights concerning employee cyber security and phishing awareness. Once organisations understand how susceptible their users are to phishing threats, they can take actionable steps that lower their click rate and secure their sensitive data. 
The 2019 Phishing Global Benchmark Report reinforces how important it is for organisations to use a combination of security awareness training and phishing simulations to decrease the click rate and reduce the likelihood of these attacks being successful. 
Even in organisations with comprehensive security awareness programs in place, employees are still clicking phishing emails. 11% of recipients clicked the phishing link and 2% of recipients submitted their credentials on the phishing website. 
Other key findings from the 2019 report include: 
In organisations with no security awareness programs in place, 13% of users clicked the phishing link

In organisations with only a security awareness program in place (but no phishing simulations), 29% of users submitted their credentials after clicking a phishing link

In organisations with both security awareness and phishing simulations, the credential submission rate is  47% lower
illuminance Solutions is a Microsoft Gold Partner and a 2019 Microsoft Global Partner of the Year: Partner for Social Impact.