We are drawing near the end of 2019 and looking back, 2019 has been a very bountiful and a blockbuster of a year for us at illuminance Solutions and we are excited so show (some) of our highlights with you!
The last year have been bountiful when it comes to being recognised for the work that we do, and have received global, national and local awards. We are very grateful for all that we have received, and for the opportunities that have followed each and every award.
Microsoft Partner of the Year 2019 – Partner for Social Impact

We received the award and title Partner for Social Impact 2019 on the grounds of our work with AvantCare, and we actually are the inaugural winner of this award! Our CEO went to Las Vegas to attend the Microsoft INSPIRE Conference and to receive the award on behalf of the team. Nilesh got the opportunity to meet Satya Nadella, the CEO of Microsoft and to present him with a portrait made by Lene, his wife and our graphic designer and artist. Many meetings happened during the week in Las Vegas, including the Tech for Social Impact team and Rachel Bondi – Chief Partner Officer that also joined our Thank You Party following the award.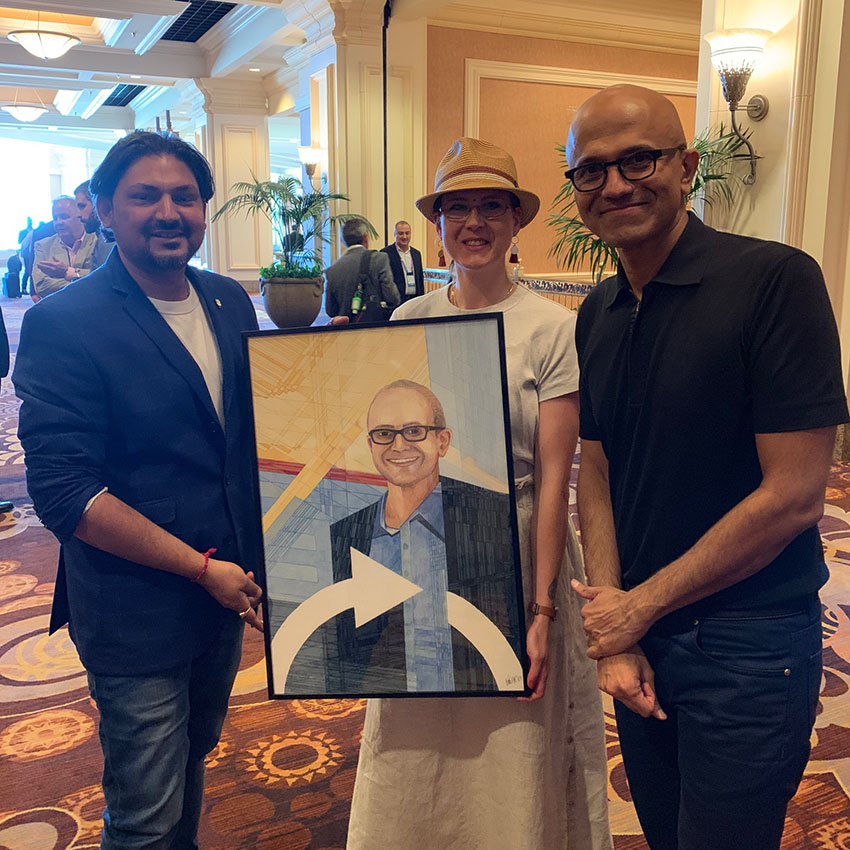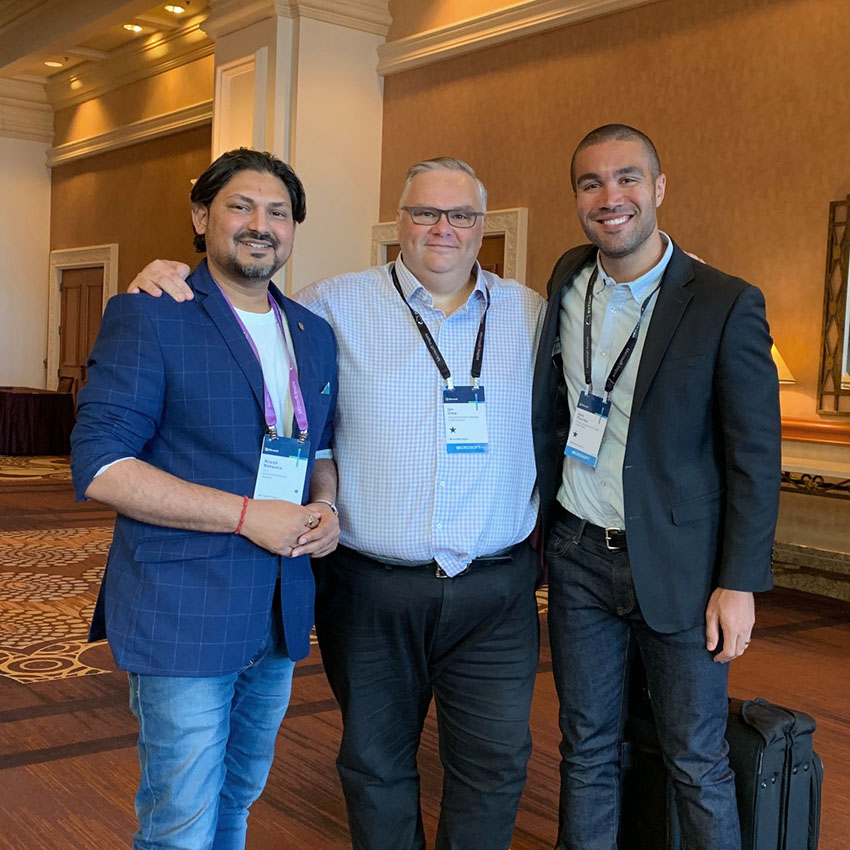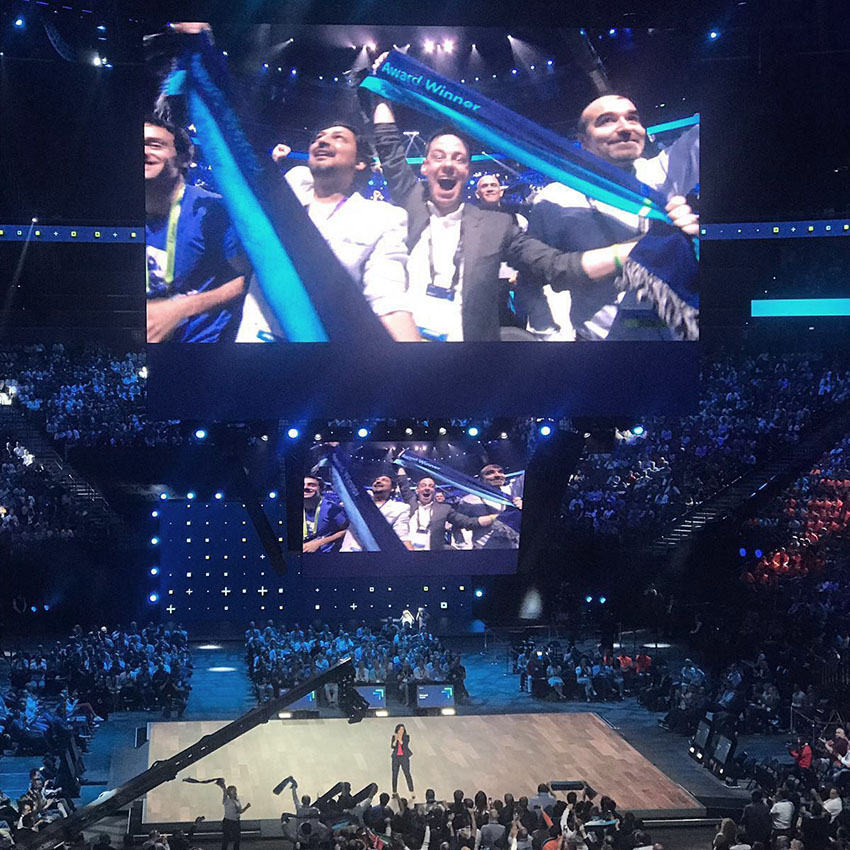 ACS Digital Disruptors Awards 2019 – Gold CXO Disruptor of the Year

The Australian Computer Society (ACS) Reimagination Conference 2019 was held at the Melbourne Convention and Exhibition Centre and the winners of the ACS Digital Disruptors Awards 2019 were revealed at a gala dinner on the evening of Wednesday, 4 December. This year 52 finalists were nominated with 13 winners across the categories which recognised individuals, corporates, non-profits and startups for their contribution to Australia's ICT sector, and Nilesh Makwana and illuminance Solutions received a Gold CXO Disruptor of the Year award.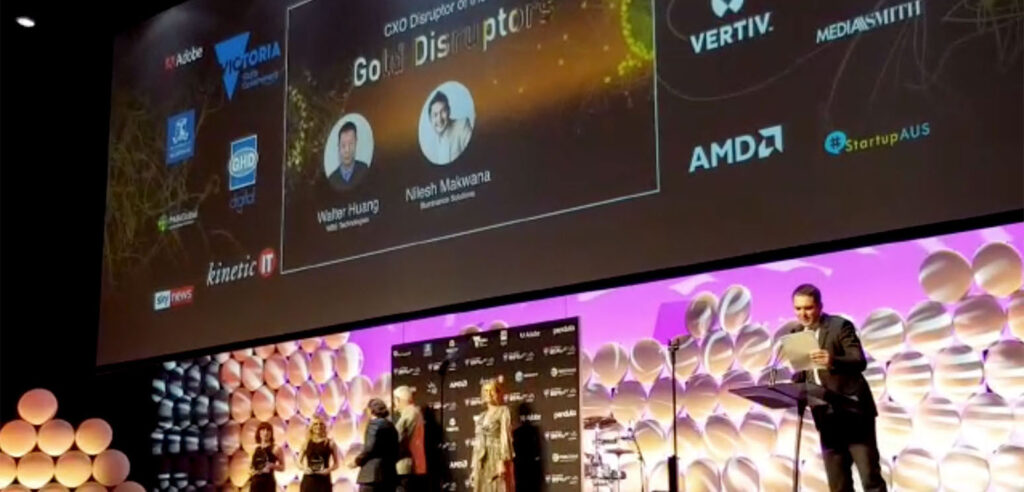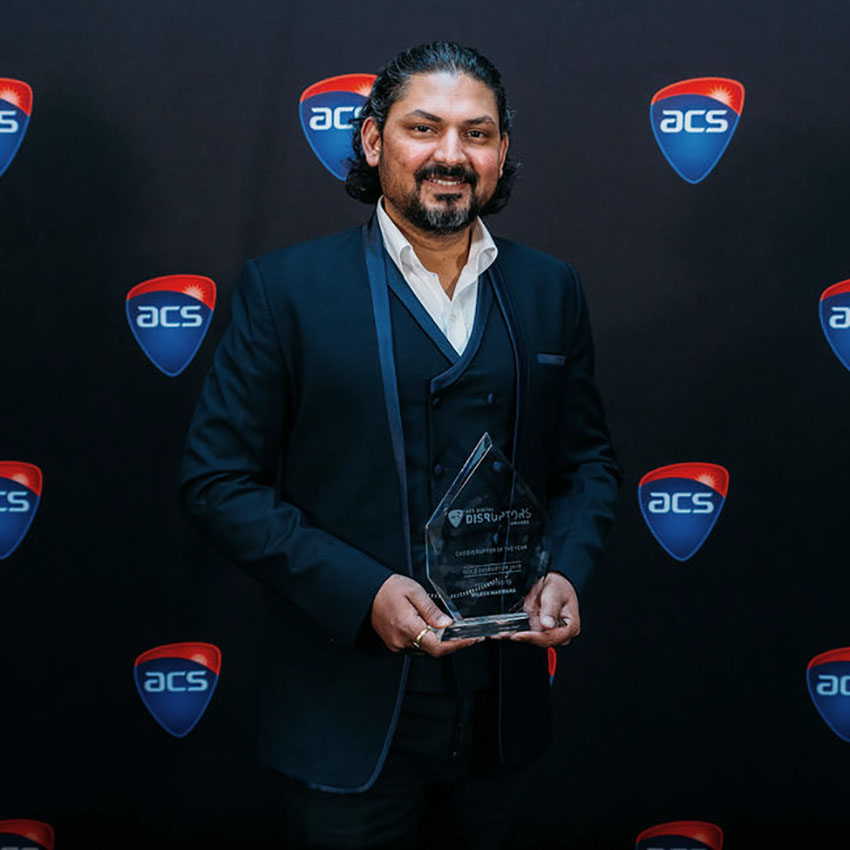 Business News Rising Stars Awards 2019 – Diversity
We have a very diverse and multicultural team and we recognise that this is one the reasons to our success. Our management and leaders, Nilesh and Vincent, have instilled their management styles of Karmic Management and Servant Leadership into the business and its team, and operate with an inclusive mindset and many a time they have opened the door to the right people to join the company more than the right skill. It is the people that make the company, and being a value drive organisation we cherish alignment with our people first and their resumes second.
Read the Business News article here.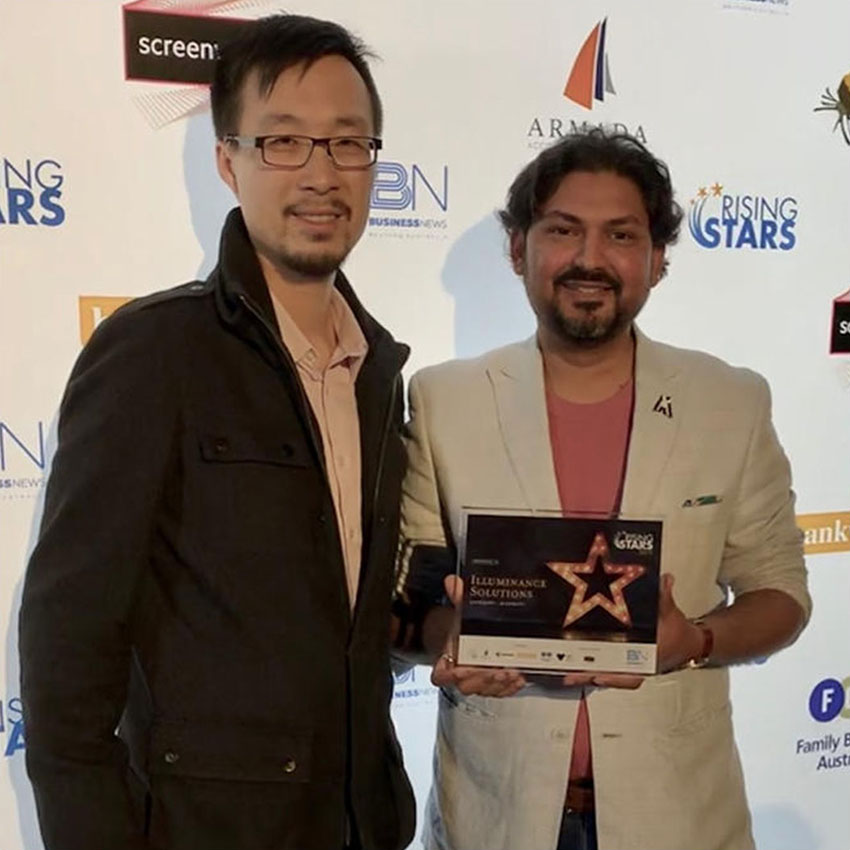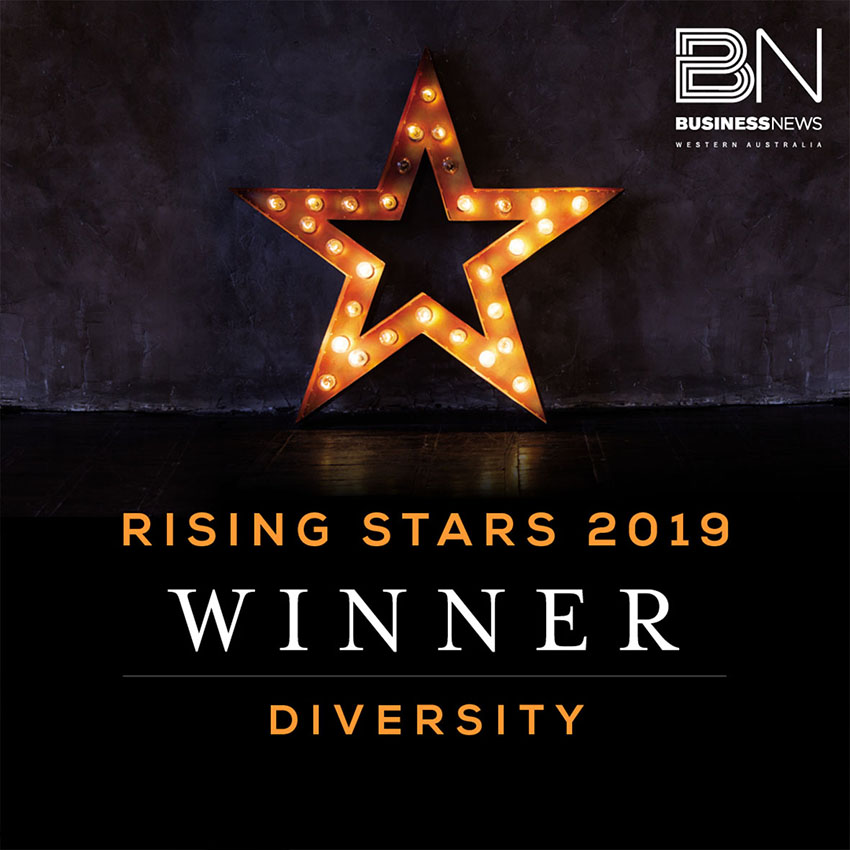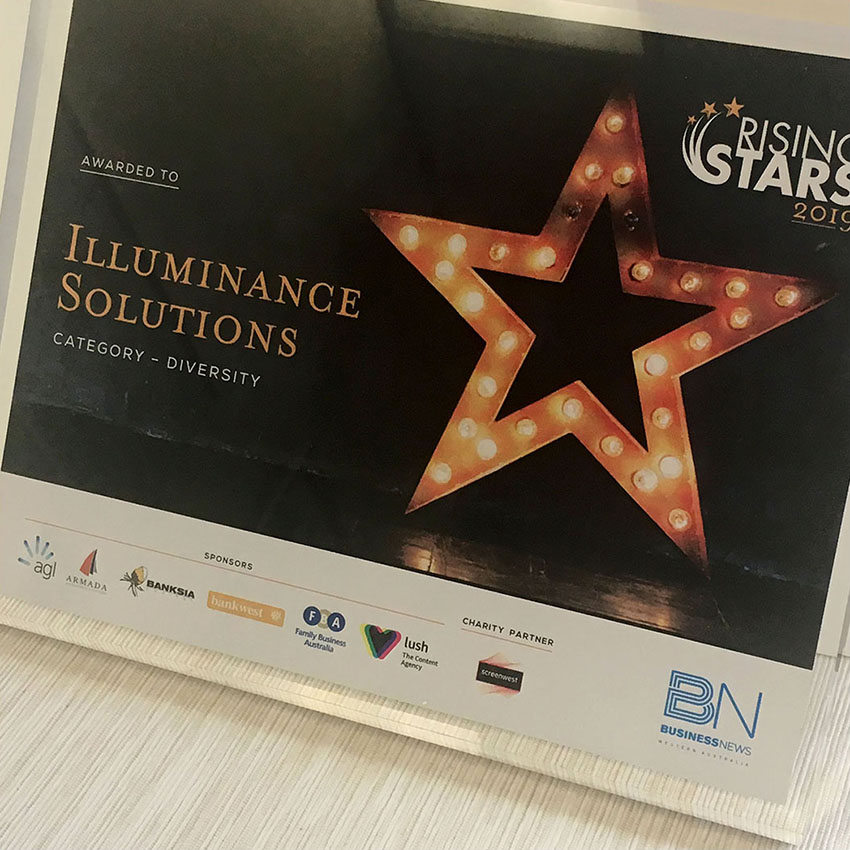 West Tech Assemblage and Collaboration with University of Notre Dame Australia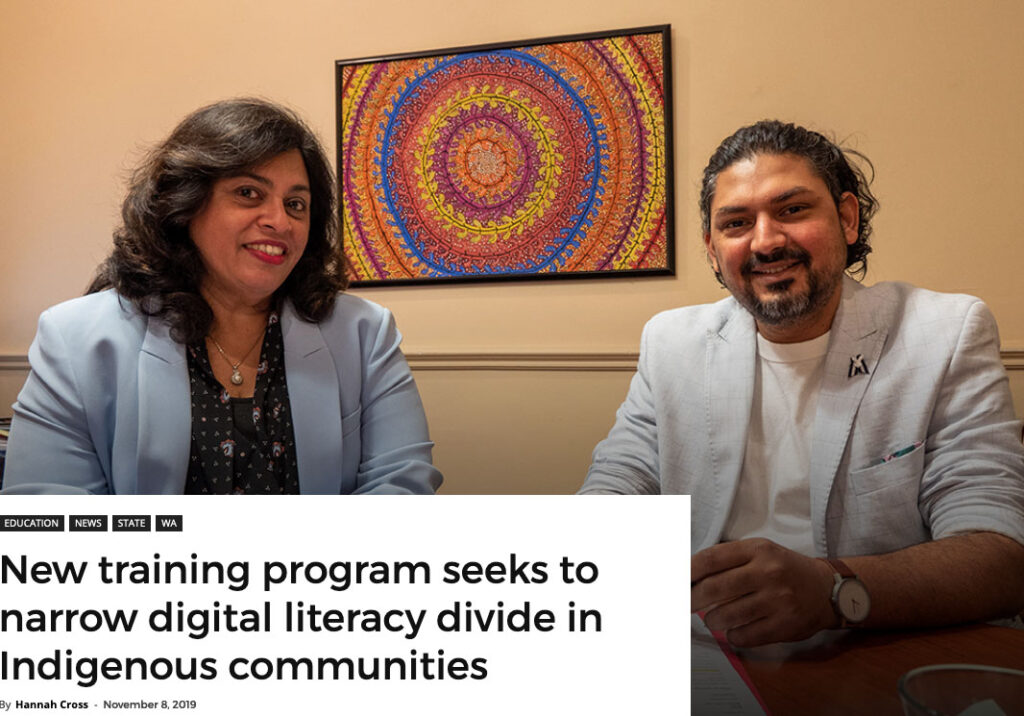 The West Tech Assemblage was held for the fifth year running on 18th November 2019, and focused on the digital literacy divide in the Indigenous Australian community not only in WA but whole of Australia, and the inclusion of the community in the tech sector. The speaker lineup consisted of Hon. Ken Wyatt AM, MP (Minister for Indigenous Australians); Prof. Peter Klinken AC (Chief Scientist of Western Australia); Prof. Selma Alliex (Pro Vice Chancellor, Head of Fremantle Campus – Notre Dame University); Shelley Cable (CEO – Generation One, Minderoo Foundation); Les Delaforce (WA State Director, Tank Stream Labs) and Nilesh Makwana (Chair – West Tech Assemblage & CEO – illuminance Solutions).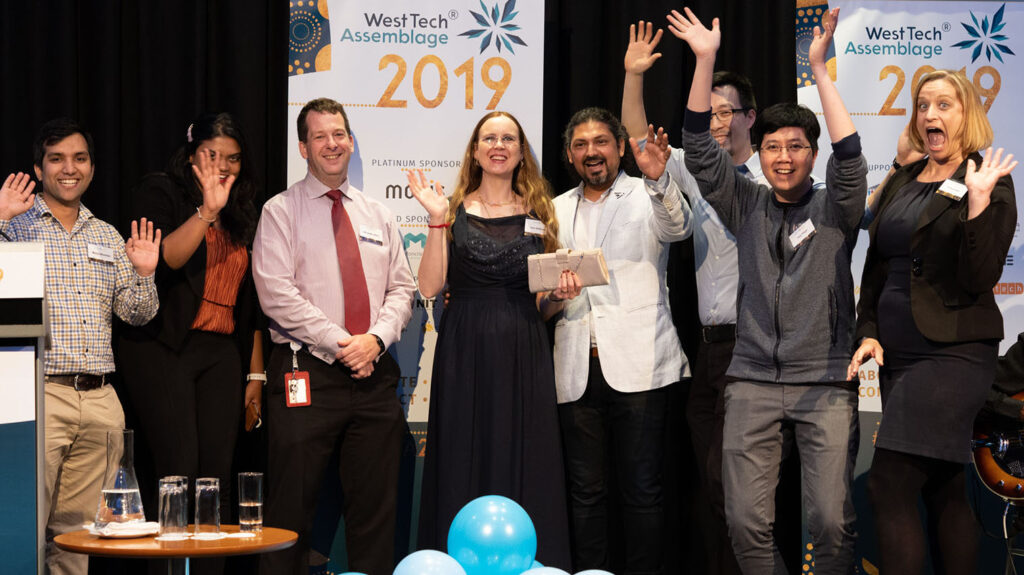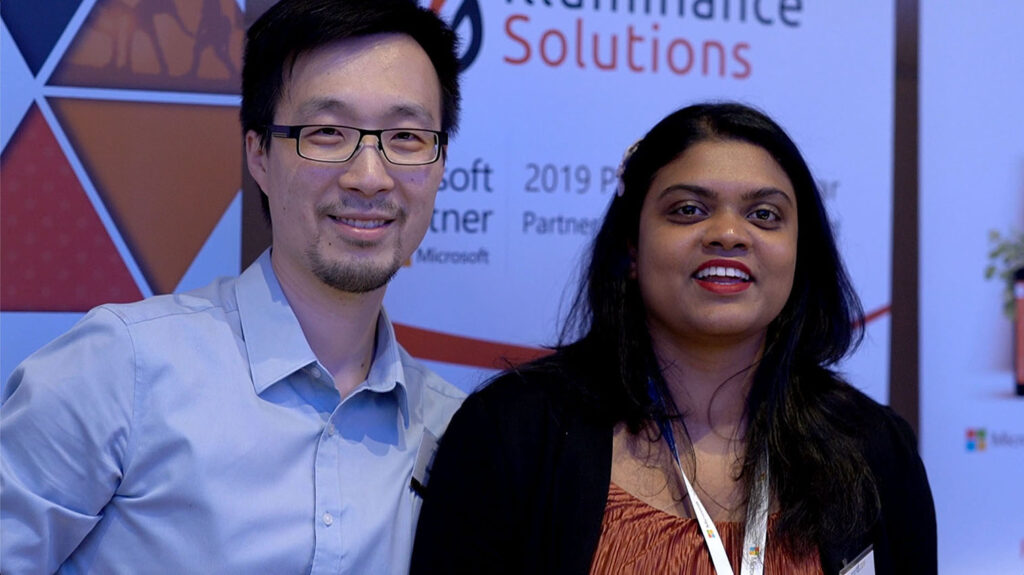 Women in Technology WA (WiTWA) invited Mihi to speak at the 2019 WiTWA [+] Conference as part of the Youth in Tech Panel Discussion and Lene to participate in one of their Techtrails, presenting her professional life as an artist employed in tech to the students at Ashdale Secondary College.
Mihi was also nominated for the WiTWA 2019 Tech [+] 20 Awards.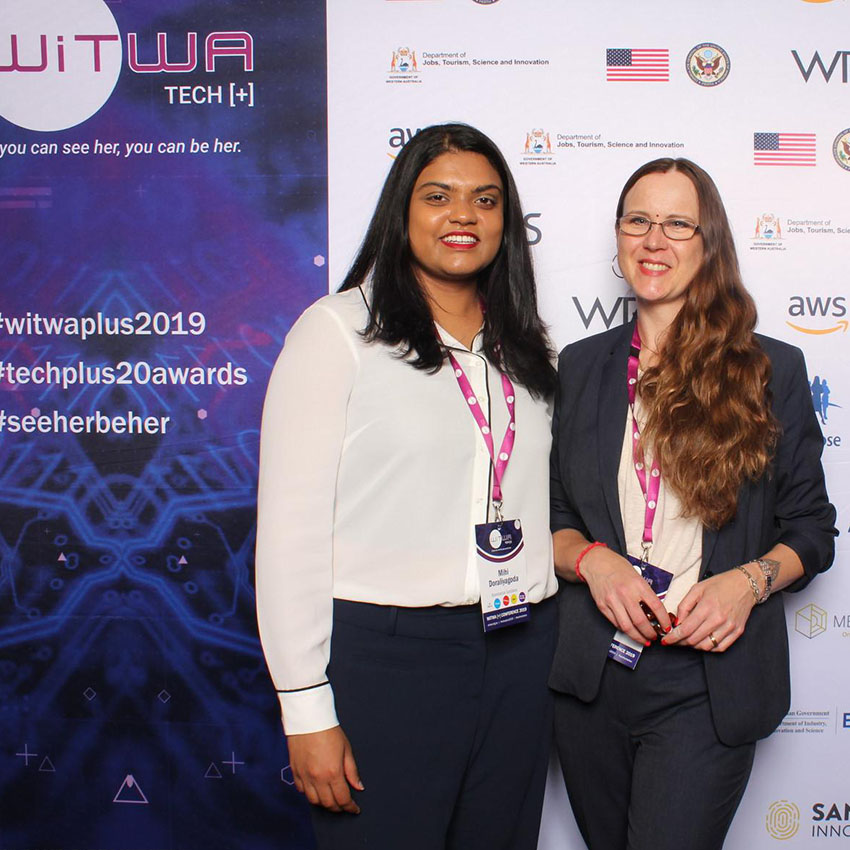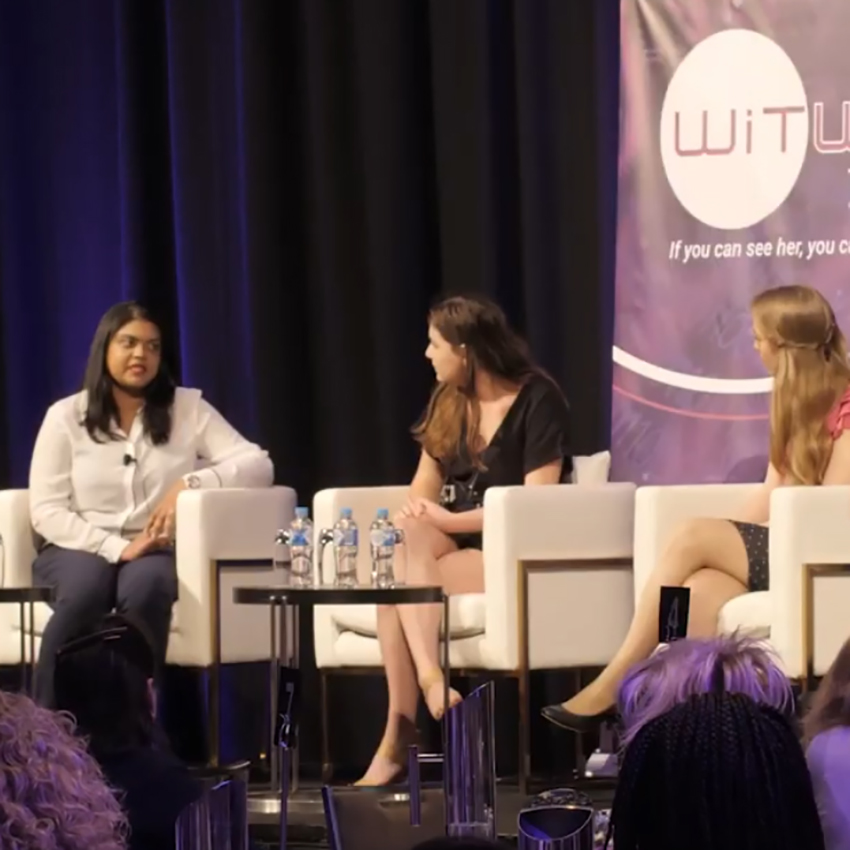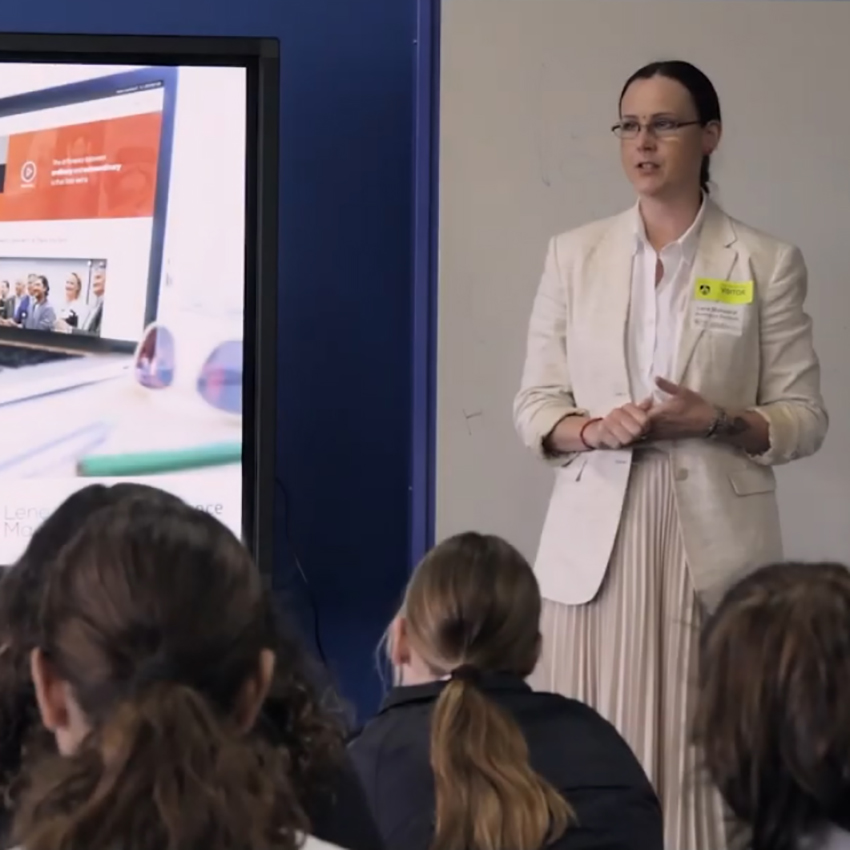 Publications & Interviews

Wiise is a new and affordable cloud-based business management solution that combines the multiple systems used in businesses and ties them together into one smart solution. From finance to forecasting, inventory to invoicing, Wiise helps businesses get a clearer picture of everything that's happening at every level.
Wiise is built on the global Microsoft Business Central platform, where login, email responds and quoting, and invoicing can happen straight from Outlook, and illuminance Solutions is a Wiise Hero Partner.
illuminance Solutions is a Microsoft Gold Partner and a 2019 Microsoft Global Partner of the Year: Partner for Social Impact.

Talk to us about how to improve your customer service, optimise your resources and use technology to deliver innovative solutions.