On July 12, our CEO Nilesh Makwana launched his first book, Terminal 4 – An Entrepreneur's Journey from Bicycle to Business Class, and he discovered the Four P's.
The launch event was one of the key events on the first day of the Western Australia Invest & Trade Mission to India and Nilesh was joined by Hon Roger Cook MLA Deputy Premier for WA, Minister Hon. David Templeman MLA Minister for Culture and the Arts; Sport and Recreation; International Education; Heritage, former High Commissioner to Australia Mr Navdeep Suri, the award-winning and dear friend Dr Mukesh Batra and the reputable publisher Harsha Bhaktal from Popular Prakashan.
They said a lot of kind and important things about Nilesh.
But what struck a chord with him was MC Michael Carter's nod to '3 P's' and the importance of passion, persistence, and perfectionism. When his time came to take the stage, he threw another word into the mix. Product.
Looking back on the event, these P-words have been key ingredients to his international student and entrepreneurial journey, and they are central themes in the book.
A book that Minister Cook hopes will support someone else's migration journey.
"Terminal 4 – An Entrepreneur's Journey from Bicycle to Business Class describes a journey that many Indian men and women go on," he said.
"So I would point to it as a contribution towards lessons we can learn and a way to celebrate their deep enrichment of our communities."
Nilesh recollects that Minister Cook's humbling speech was one of the highlights of the New Delhi book launch, even marking 10 years since he had arrived in Australia, built a business and settled in Perth.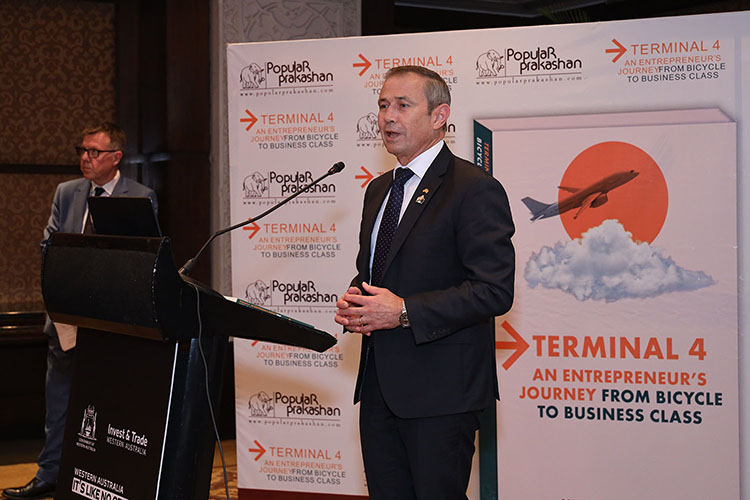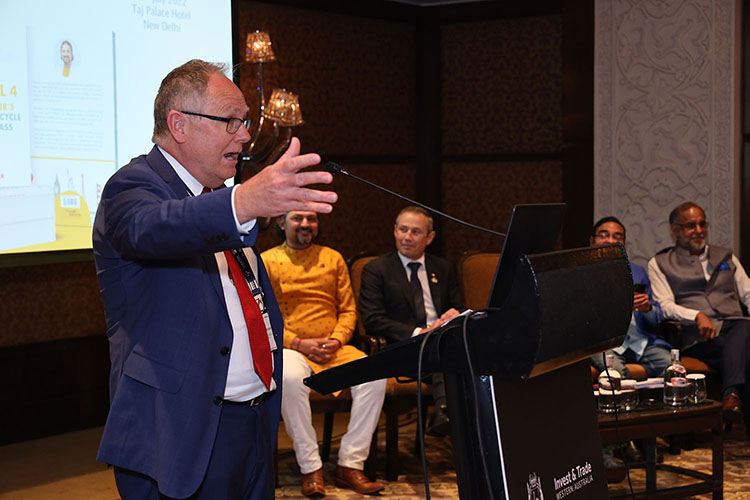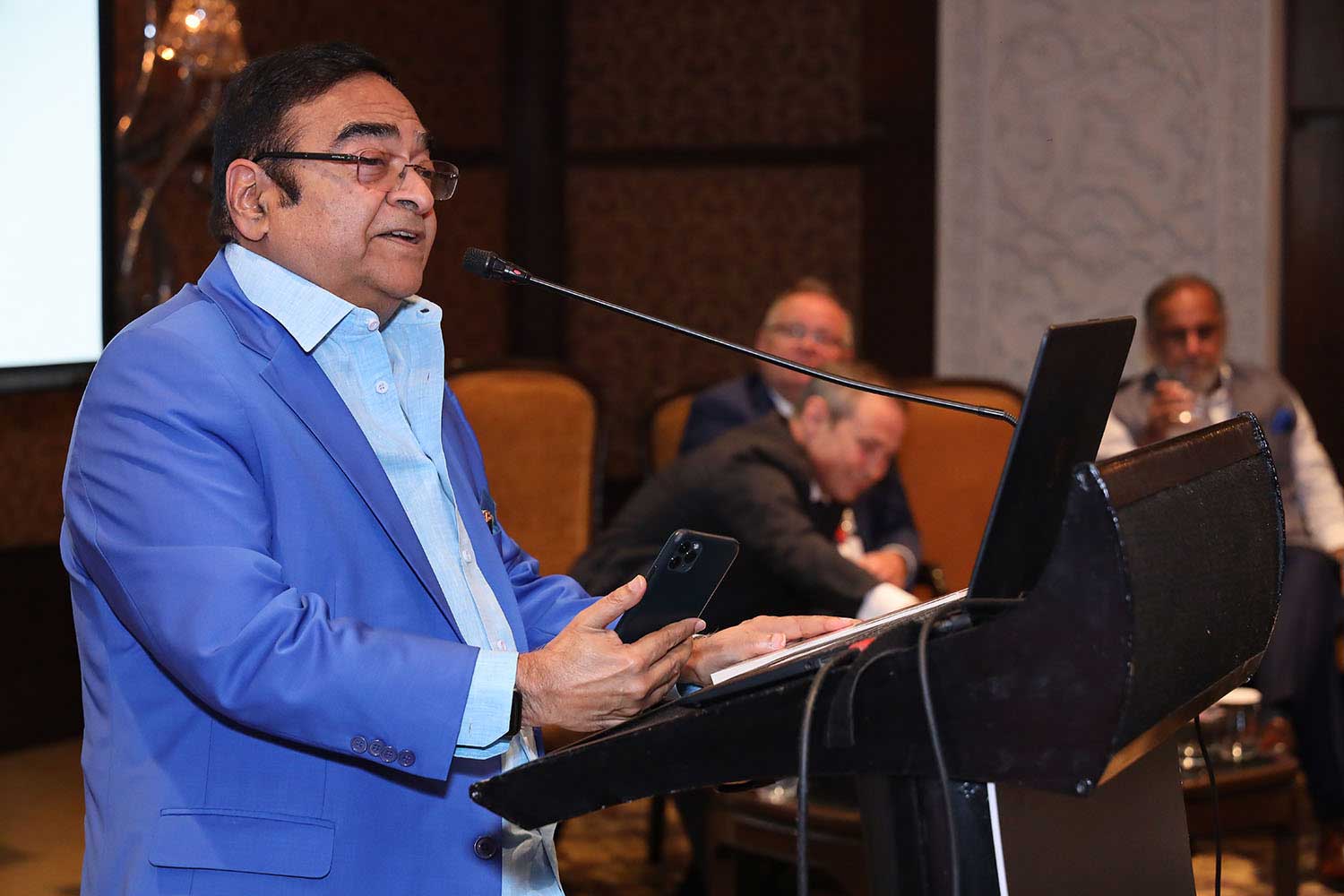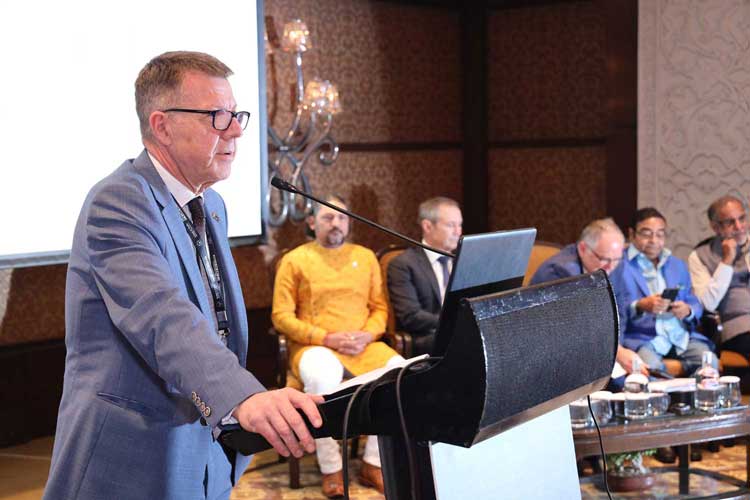 When it was his turn to speak, Minister Templeman described the book and journey as an important WA story.
But he also told the audience that he wanted to star in a movie about Nilesh's life and journey!
"When I think of words to describe Nilesh, persistence comes to mind," Minister Templeman said.
"When he told me about the launch, he said I must be here, but I admit I didn't need much encouragement.
"Much has already been said about Nilesh's successes and the awards he's picked up along the way, but I think an important thing to note is his role as an ambassador because we have people from over 150 countries of origin living in WA, helping to make it an exciting and vibrant place."
While Nilesh is both an AUSPIRE Australia Day Council Ambassador and a T20 World Cup Champion, he doesn't feel he could hold a candle to Dr Mukesh Batra.
He's the founder-chairman of the world's first and largest homeopathy corporate and a great friend to him and his wife Lene.
Dr Batra is also a brand ambassador for WA and in many ways has been an ambassador for the book.
"Nilesh's journey is one of passion and you can see that in this book," Dr Batra said at the launch event.
"It's an honest and practical account of the ups and downs Nilesh has faced over the years in India, London, Australia and the world over.
"It's the trials and tribulations from childhood to entrepreneurship and how he has overcome them.
"It's witty, engaging and inspirational."
"I've read it personally nine times over."
The Terminal 4 – An Entrepreneur's Journey from Bicycle to Business Class book launch was certainly many things.
On one hand, it was a celebration of international students, migrants, entrepreneurs and Australia and India's growing friendship.
And on the other, it was an opportunity to highlight the challenges and support that some new and prospective Australians still need.
Former High Commissioner to Australia Mr Navdeep Suri reminded us about this when he shared the heartbreak some Indians felt when they mortgaged their parents' property for an education and still couldn't get a job.
"I would encourage Nilesh to organise a speaking tour through Indian cities to talk about it and show people that there's more to this journey than just getting a visa," Mr Suri said.
"That you can do it, that it works but that you need to be prepared."
I'm grateful that my publisher, Harsha Bhaktal from Popular Prakashan, also touched on how Terminal 4: An Entrepreneur's Journey from Bicycle to Business Class may be a helpful resource to struggling people.
Currently, India is facing a mental health crisis and students are a particularly vulnerable group due to experiencing pressure to succeed academically.
Mr Bhaktal said feeling depressed or suicidal after poor exam results was a widespread problem, so he was pleased to champion a book that showed success was around the corner from failure.
"There's been a lot of talk about P's today – and when I think of Nilesh, perfectionist comes to mind," Mr Bhaktal said.
"He went over every detail again and again to make sure the story would be just right for readers.
"Nilesh repeatedly failed his exams and overcame that to build an amazing tech company.
"I hope this book will be used as inspiration and guidance for other students and professionals who want to move outside of their country and make it happen for themselves.
"It truly shows that anyone can go on this journey from bicycle to business class."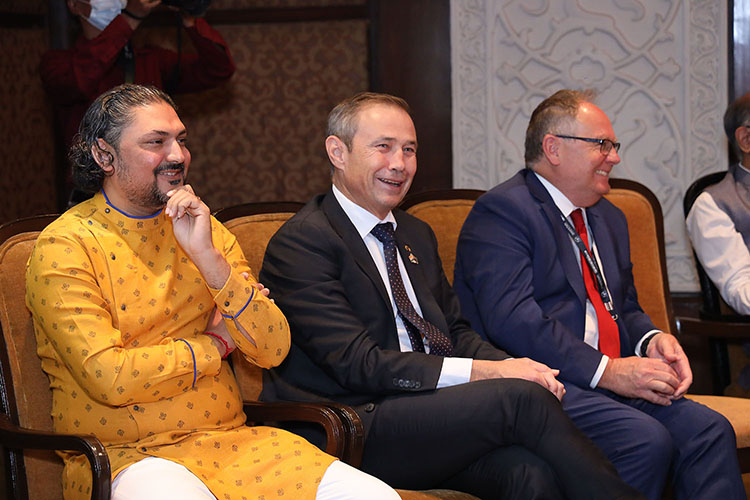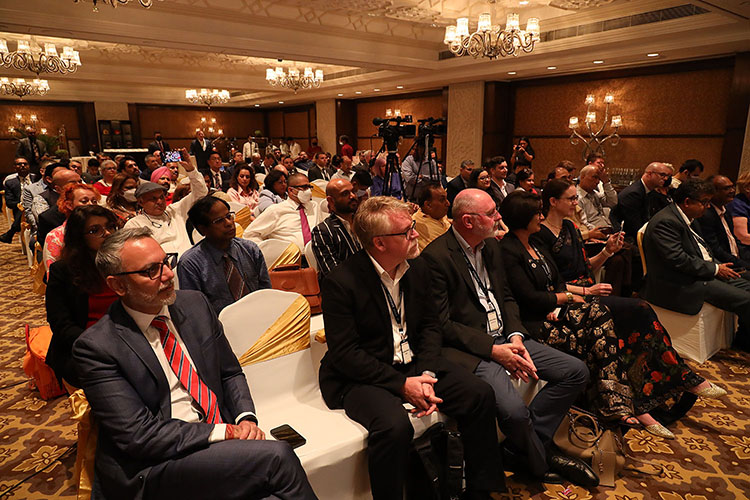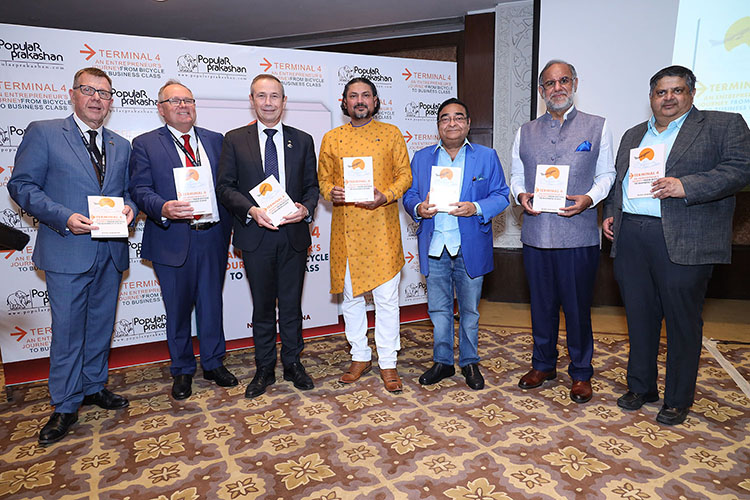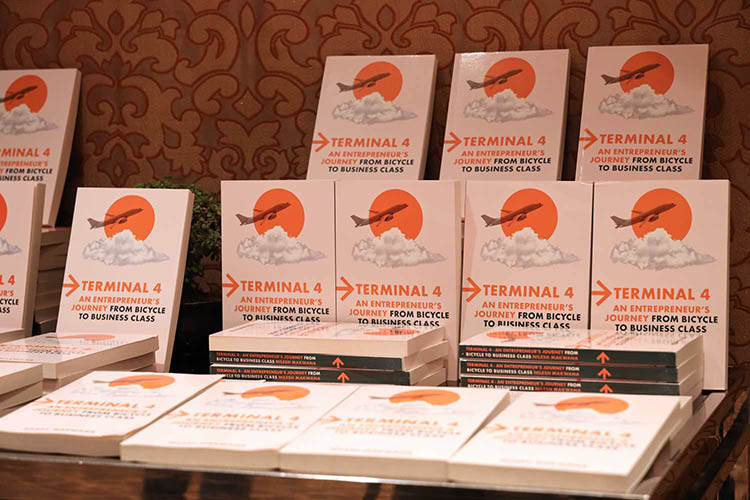 Ultimately, I wrote my book for a number of reasons.
My friends and family encouraged me to share my travel stories. I know how challenging migration can be and I wanted to give advice. I know that building a business is a journey of laughs and tears and I wanted to support people embarking on their own path to success.
But mostly I wanted to inspire people and share the importance of living a giving, values-driven life.
Because when I moved to WA and did exactly this, I found my beautiful new home gave me ten times the support back.
"I wanted this book to be honest, to be true and to be helpful to everybody who reads it," I told the audience.
"It had to be a quality product. It had to inspire people to ask what they can do for their country and how they can contribute to it. I have an obligation to show others coming after me that they can achieve success, if they hold onto their values and as the Australians say – be a ridgy didge."
So yes, passion, persistence, perfectionism, and product.
The Four P's.
Remember that.
illuminance Solutions is a Microsoft Gold Partner and a 2019 Microsoft Global Partner of the Year: Partner for Social Impact