illuminance Solutions has over the last two years, without any doubt, experienced many great things. Our team has grown to include a vast variety of talent and expertise, and we are very proud that amongst our 25 full-time, part-time and contracted employees we have people from 15 different nationalities. We did not set out to be a through and through multicultural organisation, but as it happens, we are extremely proud of it and we truly believe that cultural diversity is one of our strengths. We learn from each other every day, not only in professional ways but also on personal levels.
About half a year ago, we also moved from our small setup in Northbridge to, in comparison, a huge office space on Adelaide Terrace. With more room to flex our muscles, we have received many great opportunities and many new clients has joined us.
On April 10th, we finally managed to get around to organising a party to invite all our helpers, supporters and clients to see our new office and meet our staff. As we would not have been able to support our own weight without our old, new and remaining clients, we wanted to express our gratitude in a proper way and invited everybody to a Thank You party! We decorated our reception, boardroom, work areas and lounges with streamers and balloons in our brand colours and welcomed everyone with wide smiles.
Thank you to all that has been by our side from the day we saw first light, and to all that has supported us, helped us, guided us and corrected us over the years.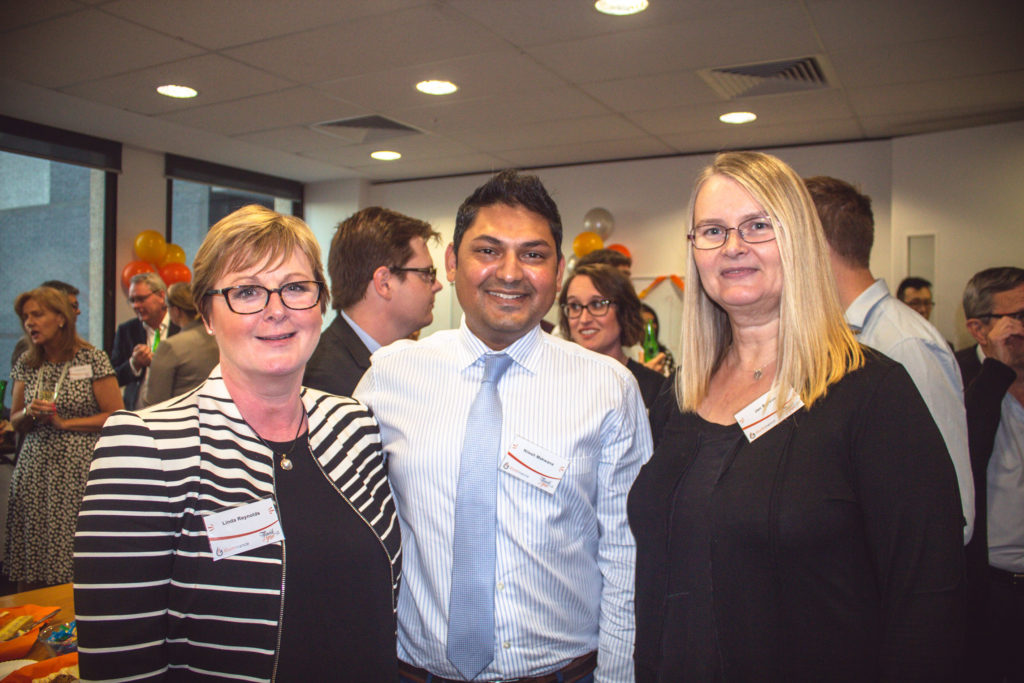 Senator for WA, Linda Reynolds (left) also joined in on our humble party and said a few well chosen words to all our guests.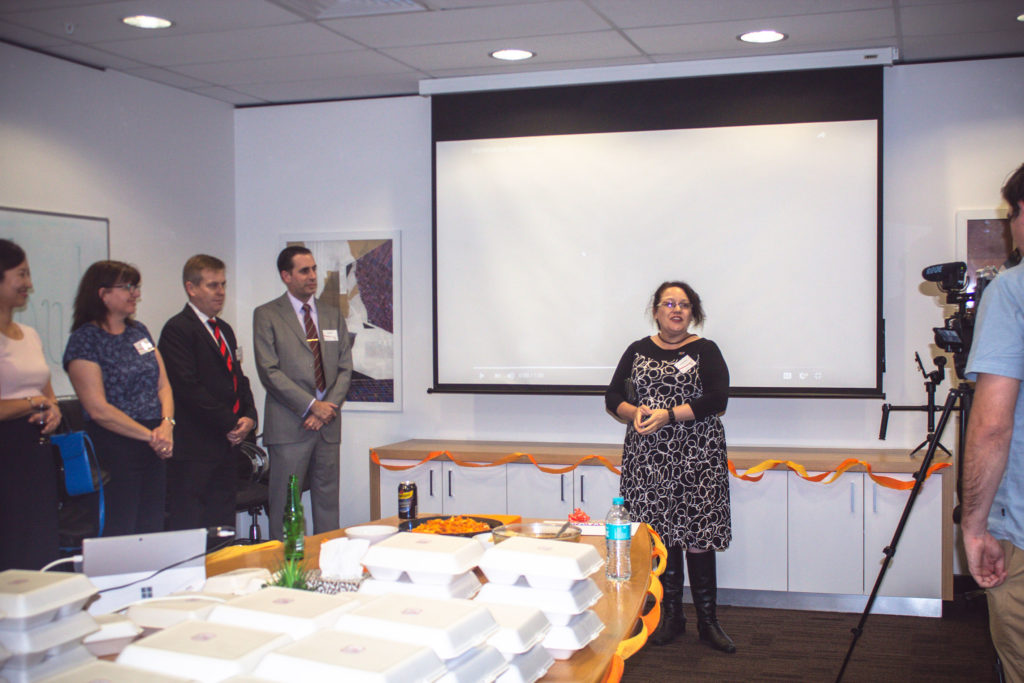 Our very own Christie did the welcome and acknowledgement of the Whadjuk people; the traditional custodians of the land we are residing on and paid respect to Whadjuk elders past, present and emerging.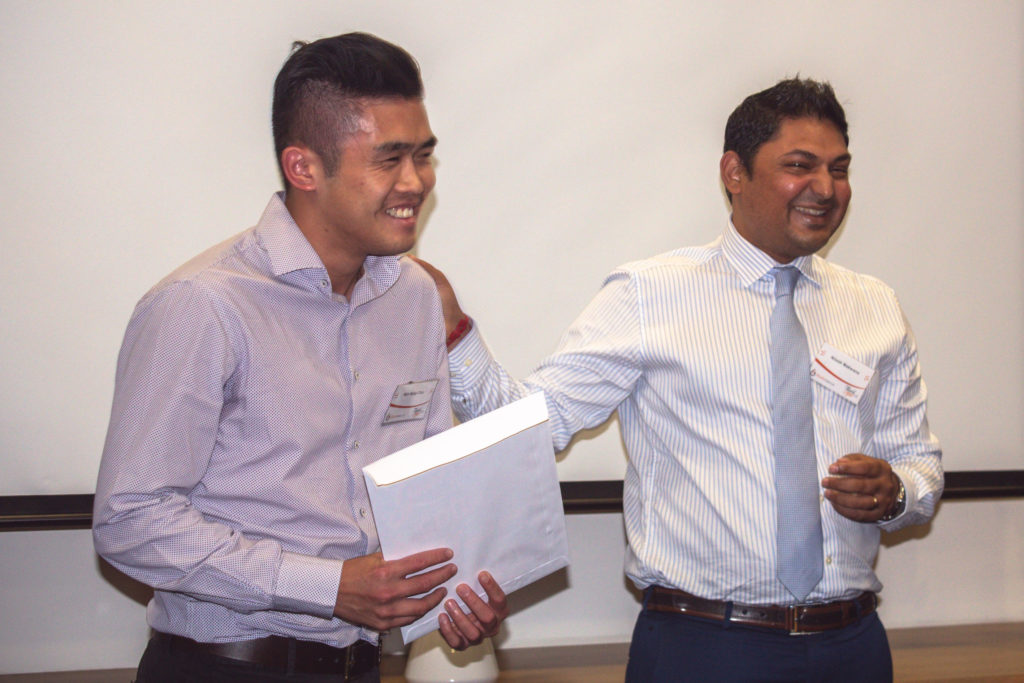 The Thank You party also served as a leaving do for one of our best developers; Kim. We are very sad to see him go, but opportunities called him and he did right in responding. Our CEO Nilesh Makwana handed him a little something to remember us by, and we all wish Kim the very best on his continued adventure.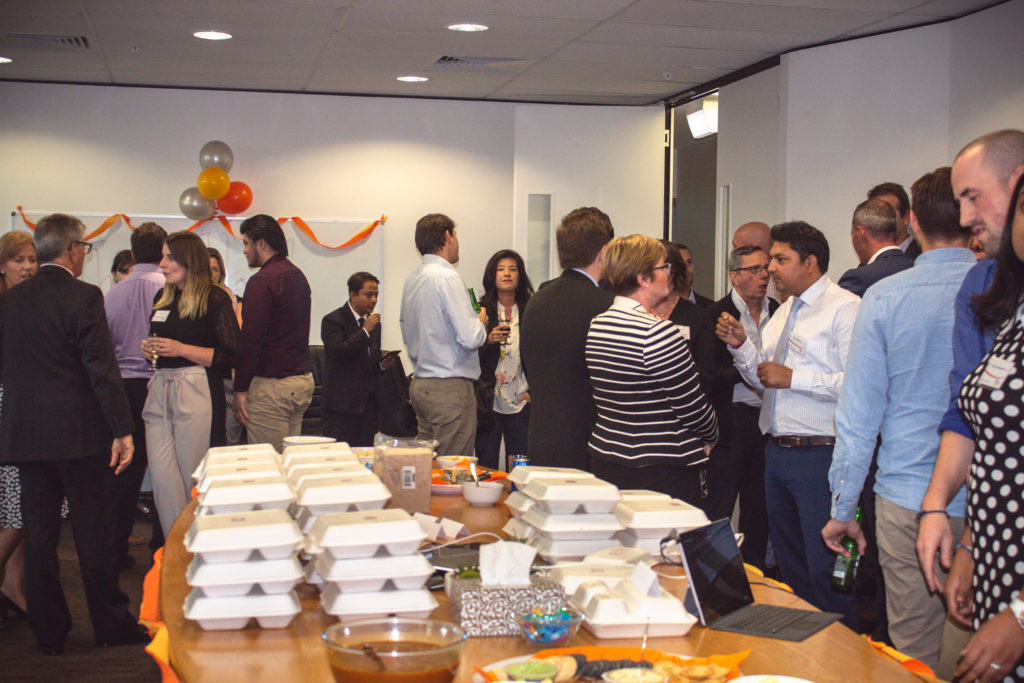 As our CEO and Principal Consultant are from India and Hong Kong, it was a great opportunity to serve Indo-Chinese food! Delicious treats such as Mumbai burgers (vada pau), dry manchurian (spicy vegetable "meatballs") and fried rice made every mouth water.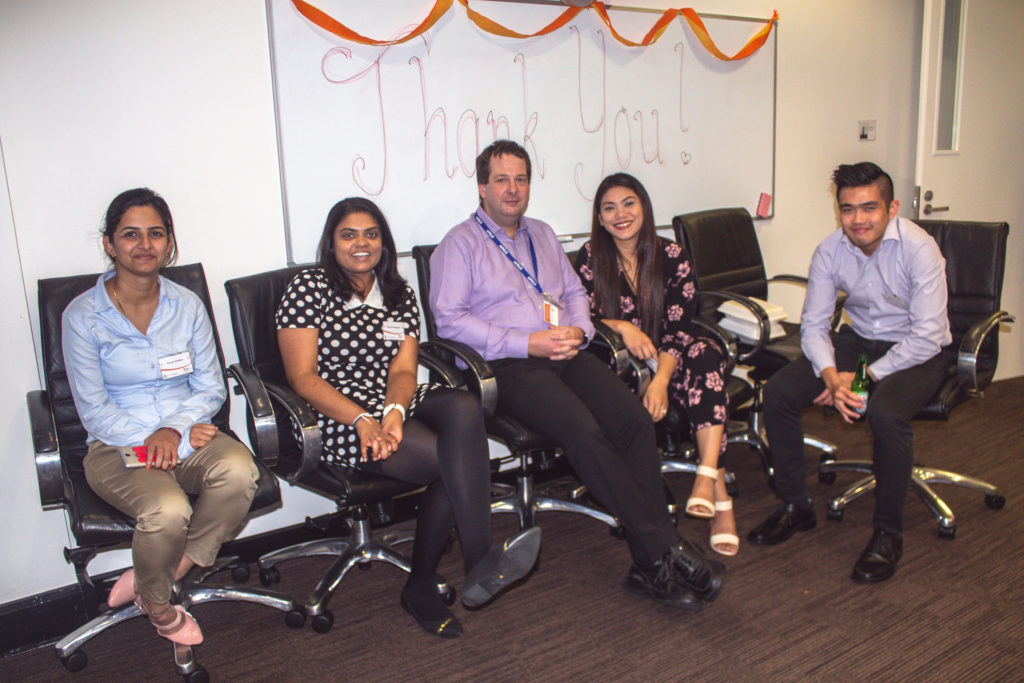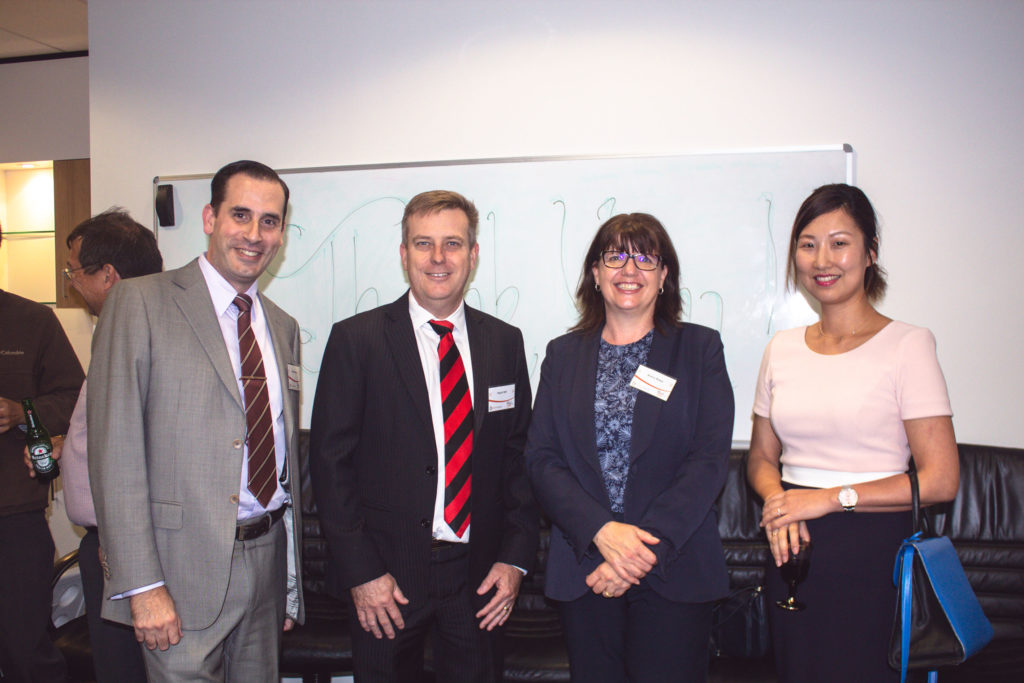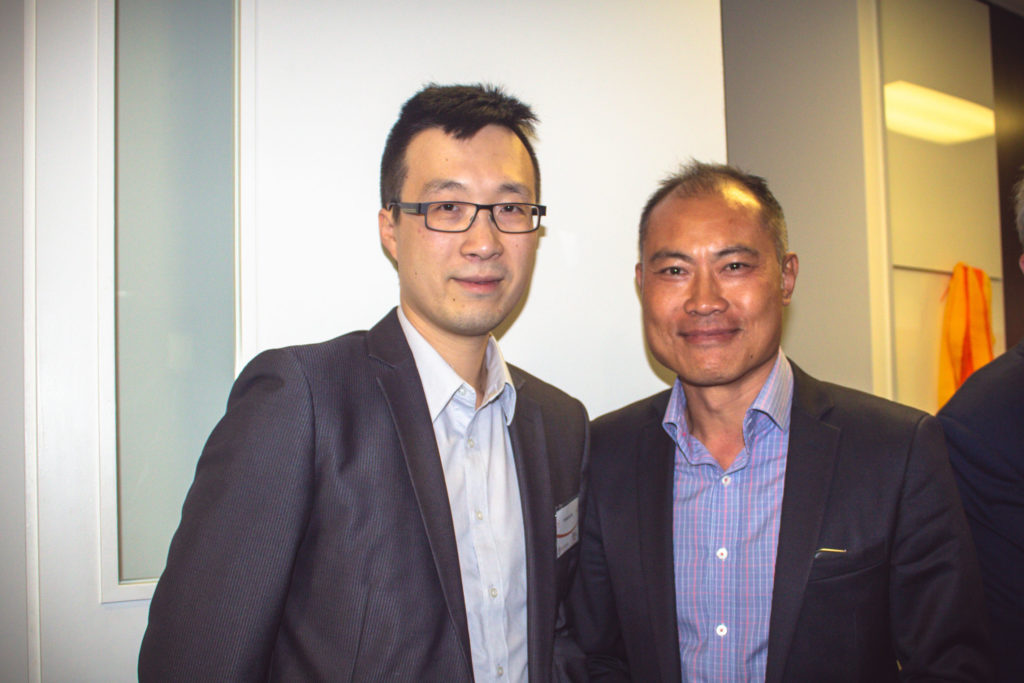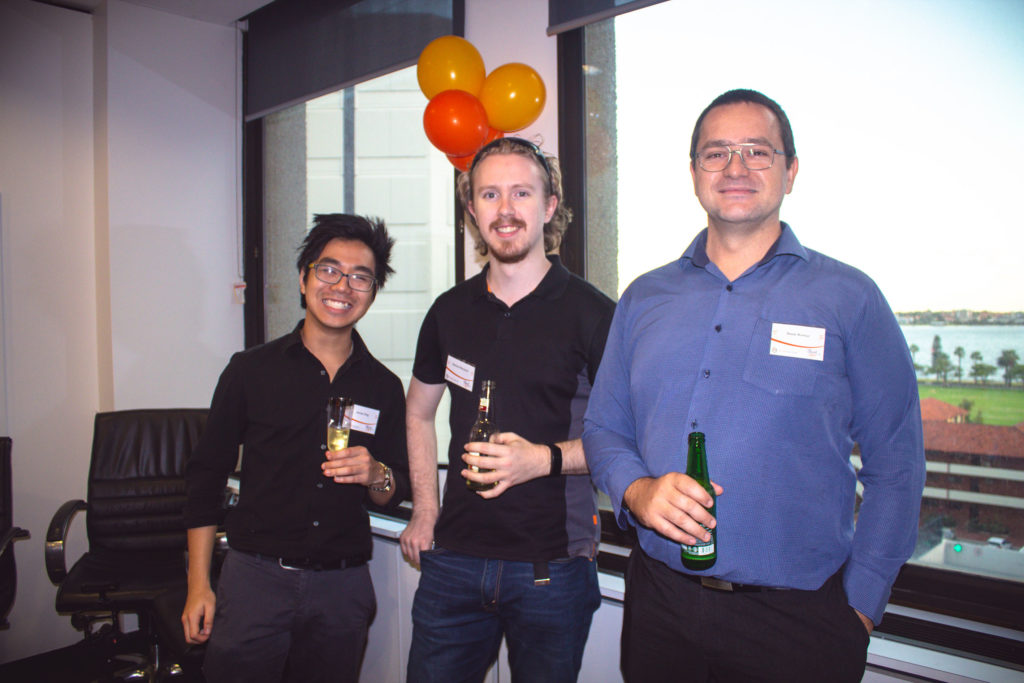 Talk to us about how to improve your customer service, optimise your resources and use technology to deliver innovative solutions.