Since 2001 Abbott Native Title Trustees (Abbotts) has grown and evolved to include various trustee roles across Western Australia including Kimberley, Pilbara, Goldfields and Murchison regions. They now offer their services Australia wide.
Abbotts have established an experienced team based in Perth who work closely with all of their trusts. Their team regularly travels to meet with the representatives of each group to ensure Abbotts continue to provide a professional, transparent and fair service to their clients.
Through Paperbark Corporation Services they also provide a range of services to Aboriginal companies (ASIC) and corporations (ORIC). These services include administration, bookkeeping and governance support. Abbotts also assist these entities to liaise and do business with mining companies, local government and state government agencies by providing logistical and facilitation services for meetings.
Abbotts is part of the Armada Accountants and Advisors group of businesses.
At Abbotts, their values are key to how they do business. Their values reflect how they interact with each other, how they take the time to listen to their clients and how they learn from them about how to provide a better service. Fundamental to Abbotts' values is the recognition that Aboriginal People have the absolute right to Self-Determination including the right to make decisions about their future.
In search for a holistic solution to better manage their clients' needs, Abbotts reached out to illuminance Solutions for their Aboriginal Trust Management System (ATMS).
Abbotts encountered difficulties with their current business service systems, which were not tailored for efficient member and fund management. Transitioning between multiple systems proved to be cumbersome, leading to issues such as duplicate data entry, data redundancy, and a deficiency in reporting capabilities. These challenges imposed ongoing time and resource constraints, hindering their potential for future business expansion.
Abbotts' primary goal was to streamline and automate their member and fund management processes by integrating ATMS.
The Aboriginal Trust Management System (ATMS) developed by illuminance Solutions has been intricately crafted with a strong focus on its clients and their specific requirements. Collaborating with Abbott Native Title Trustees, the ATMS solution underwent several enhancements to make the system more efficient with the ability to oversee multiple trusts on behalf of a single client, as opposed to being solely optimised for one trust and its unique demands.
By leveraging the Power Platform and D365 integration, Abbotts is achieving greater efficiency in managing trust funds and memberships. The Aboriginal Trust Management System's adaptability, comprehensive reporting, and integration with MYOB and D365 components have positioned Abbotts for continued growth and success in providing tailored trustee services. After completing the initial two phases, Abbotts has achieved the following:
Cost Efficiency
The new integrated ATMS has proven to be cost-efficient, saving Abbotts both time and money. It allows for greater operational efficiency and reduced overhead costs.
Holistic View
The ATMS now provides a 360-degree view of memberships, applications, and financial data. It offers complete visibility into fund management, enhancing decision-making.
Integrated Finance Management System
ATMS integration with MYOB automates data transfer upon fund request approval, saving the finance team time. When invoices are paid in MYOB, ATMS updates the payment status, offering the Abbotts Member Services Team real-time payment tracking and enhancing transparency for members.
Direct Benefits Trust (DBT) payments
A recent addition to the ATMS system facilitates automated Direct Benefits Trust (DBT) payments, which involve transferring funds directly to the bank accounts of members. The frequency and criteria for these payments may differ from one trust to another, occurring either annually or bi-annually, based on the guidelines established by the Trust. Essentially, each DBT payment operates with its dedicated budget or fund.
Multiple Trust Management
As a trustee company Abbotts manages multiple trusts, and illuminance worked with Abbotts to upgrade ATMS to meet Abbotts needs. This resulted in ATMS being upgraded to being able to seamlessly transition to manage multiple trusts efficiently.
Change Requests
The system has been adaptable to change requests, streamlining the client's evolving processes. Incremental updates have been made to better align with their specific needs.
Aboriginal Trust Management System (ATMS)
ATMS is a registered product and solution developed by illuminance Solutions, a Microsoft Gold Partner in collaboration with Western Australian Indigenous organisations and foundations to answer to their unique challenges.
ATMS leverages the cutting-edge Microsoft Power Platform, merging CRM and ERP capabilities. Tailored for enhanced productivity, seamless integration with Microsoft Dynamics 365 and other cloud solutions is a highlight. Key features encompass:
Member management
Funds management
Streamlined fund application processing
Efficient case management
Seamless member communication
Microsoft 365 tools like SharePoint and Teams further boost office productivity. The Member App, powered by Power Apps portals, empowers beneficiaries to manage fund applications. Power BI drives insightful business intelligence, while Azure resources underpin robust automation and integration, ensuring data reliability and credibility.
For more information, visit the ATMS web page, or contact us directly by clicking the "contact us" button below.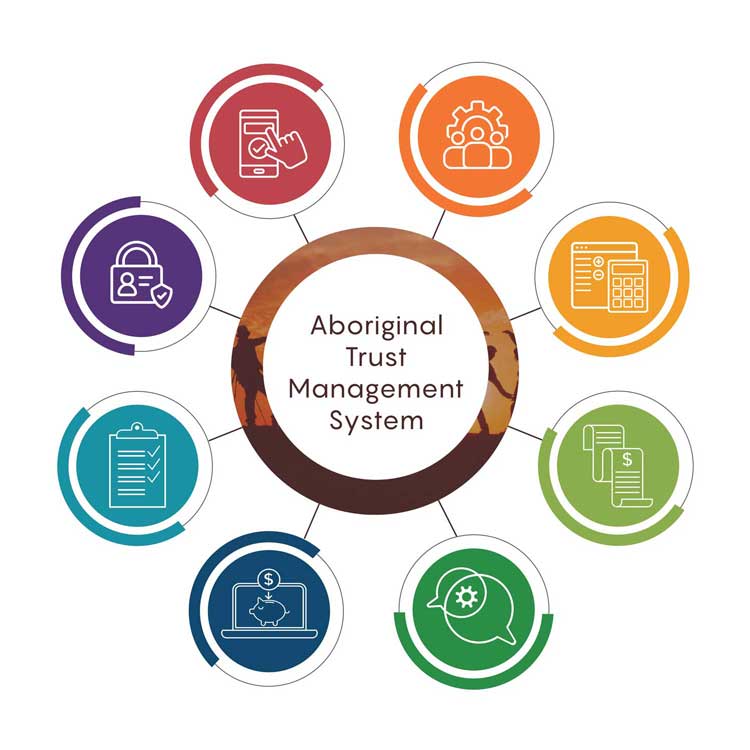 How can we help?
If you have some questions or would like to get a quote, please get in touch!