The annual HBF Run for a Reason event kicked off in the early hours of a crisp Sunday morning last week. Amongst the thousands of participants, the Illuminance team also rocked up a good 30 minutes before their scheduled wave. For weeks now, we have been attending HBF training sessions, squatted and lunged, climbed ladders and many k's has been put behind us.
Team Illuminance was signed up for the Blackmore's 12 km run, and for all but one it was the first time participating in the HBF Run for a Reason. Everybody completed the run still smiling and already in the following morning meeting on Monday morning it was decided to sign up for next year's event!
We are very happy to have contributed to the funds raised, close to one million dollars that will benefit Lifeline WA and the Heart Foundation in addition to our own clients, Cancer Council WA and Diabetes WA.
Our reasons for participating at the HBF Run for a Reason could maybe not even be counted on one hand. There are many reasons why we wanted to participate. Our own personal health was, of course, one of them. At Illuminance Solutions, we are committed to the well-being of others and engage with organisations that provide services and support to our community. We thrive on working closely with different communities and sectors, where products like Aboriginal Trust Management System (ATMS) and AvantCare have been developed, designed and deployed.
We believe in collaboration with NFPs and NGOs to establish reliable and cost-effective tech solutions that enable them to achieve better social outcomes, and we pride ourselves on creating unique human-centric solutions and are committed to the well-being of others.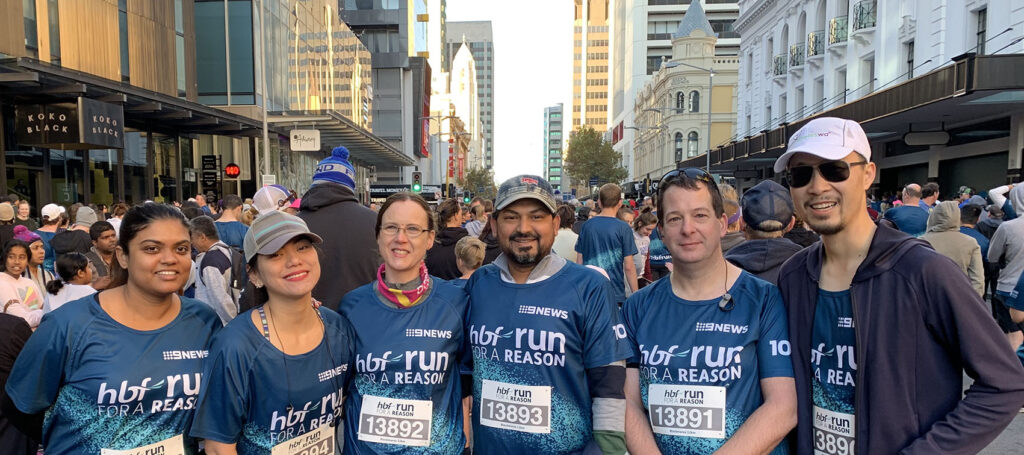 Talk to us about how to improve your customer service, optimise your resources and use technology to deliver innovative solutions.