West Australian-led collaboration to launch security defence as cyber attacks on vulnerable loom
With the coronavirus pandemic triggering a spike in cyber attacks, illuminance Solutions are leading an international collaboration boosting security for Australia's vulnerable nonprofit sector while creating jobs to fight future hackings. The new practise enables nonprofits to access cyber security expertise while staff are trained by international experts.
illuminance has partnered with the WA AustCyber Innovation Hub which is funded by the WA Government's New Industries Fund. The project will seek to utilise the Cyber Check Me program, which was created by, and is managed through, the Security Research Institute at Edith Cowan University. And, to help nonprofits overcome a gap in skills and knowledge about cyber security and furthermore how to eliminate the aspect of human or operator error as one of the main reasons of successful cyber-attacks, illuminance is also working with Canadian cyber security firm Terranova Security to bring its globally recognised training courses to assist nonprofits in Australia. Terranova Security CEO Lise Lapointe says her company offers a human fix to human risk and will help nonprofits alert users to phishing scams, help reduce user risk and change behaviour, and tighten their procedures.
Opening access to the Microsoft stack of technologies gives nonprofits a great leap forward in their security. With many workers across global industries logging on from home to protect themselves from COVID-19, hackers are taking advantage of the situation to exploit weak systems, planting computer viruses and stealing money, or confidential information.
Nonprofits are highly vulnerable to malicious cyber attacks because many lack modern security systems. Nonprofits are so focused on doing valuable work for our communities across the nation that they can develop a blind spot for cyber security, and as illuminance is devoted to helping companies use Microsoft technology to thrive, we see this initiative as a way of helping some of Australia's most important groups secure their digital links while upskilling their workforces and helping establish more local jobs.

"By teaching staff members about what forms cyber attacks take and how to deal with them, and protect from them, we equip organisations with invaluable skills that secure their operations and establish a strong security culture. As the Microsoft partner of choice in security awareness training, we're excited to work with illuminance Solutions, who have been providing strong leadership for incorporating Microsoft technology into business in Australia." – Lise Lapointe – CEO, Terranova Security

"illuminance's work with nonprofit organisations provided the perfect opportunity to spread the benefits of secure cyber practices even further into the Australian and global workforce. The third sector holds significant personal data which makes them attractive targets for malicious attacks, so it's vital we increase their cyber-resilience and collaborate with an industry leader like illuminance Solutions. Engaging talented students is also a great way to grow Australia's local cybersecurity workforce and to showcase the highly developed skillsets that graduates in WA possess in this specialist field. The WA AustCyber Innovation Hub promotes a model of 'Partner, Build, Export' – this type of collaboration has the potential to deliver on those themes." – Dr. Ian Martinus, WA AustCyber Innovation Hub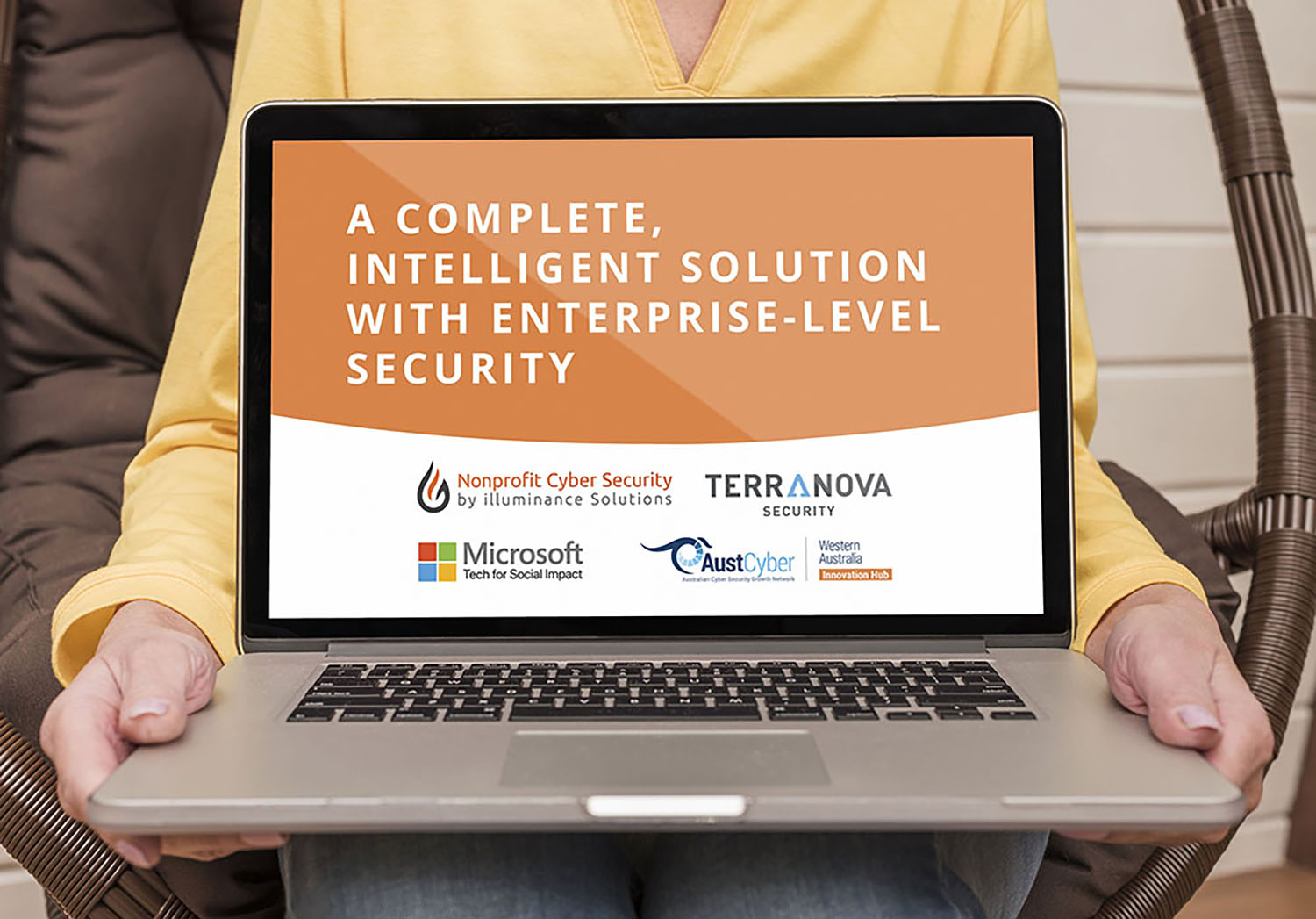 illuminance Solutions is a Microsoft Gold Partner and a 2019 Microsoft Global Partner of the Year: Partner for Social Impact.