National Apology Day is commemorated annually on 13 February and encourages remembrance of – and apology to – Stolen Generations and those whose lives have been blighted by past government policies of forced child removal and assimilation.
The anniversary of the National Apology is a day which commemorates the event which Kevin Rudd – The Prime Minister of Australia – made a formal apology to Australia's Indigenous Peoples' and those whose lives had been blighted by past government policies of forced child removal and assimilation.
On 13 February 2008, Kevin Rudd delivered the Australian Government's National Apology to Aboriginal and Torres Strait Islander peoples, acknowledging Australia's wrongdoing which resulted in Stolen Generations.
Kevin Rudd's apology is not the end of the matters of the Stolen Generations. Rudd was meant to fulfil a step in a guided process of reparation against human rights, not persuading Indigenous people to, 'Get over it', 'Move on', 'Let it go' or 'Forgive and Forget', and he apologised on behalf of the Government. The Government, along with the Church, were the two main organisations who hold a level of culpability for the Stolen Generations.
This commemoration differs from National Sorry Day, which is held annually on 26 May. National Sorry Day have been held every year since 1998, one year after the tabling of the Bringing Them Home Report in Parliament.
Stolen Generations' Testimonies
The 'Stolen Generations' Testimonies' project is an initiative to record on film the personal testimonies of Australia's Stolen Generations Survivors and share them online.
The Stolen Generations' Testimonies Foundation hopes the online museum will become a national treasure and a unique and sacred keeping place for Stolen Generations' Survivors' Testimonies. By allowing Australians to listen to the Survivors' stories with open hearts and without judgement, the foundation hopes more people will be engaged in the healing process.
Click the image to visit the online museum.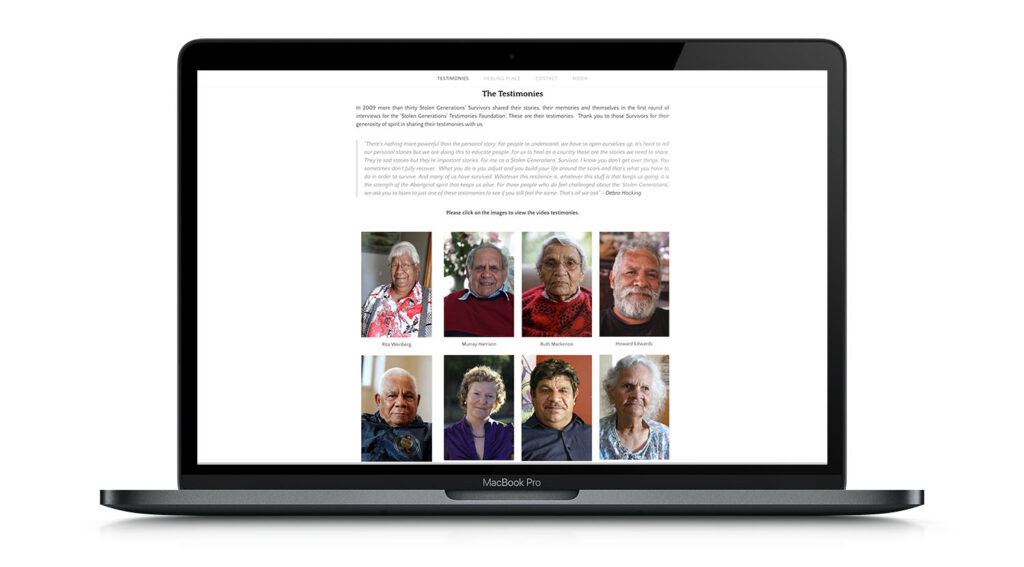 Aboriginal Trust Management System (ATMS) is a cloud based solution designed to help native title prescribed body corporates with member and finance management,
ATMS is built on modern and powerful Microsoft Dynamics 365 cloud-based platforms, that combines components of Customer Relationship Management (CRM) and Enterprise Resource Planning (ERP). ATMS has been tailored to improve productivity, recording and communication and is able to integrate with the other Microsoft cloud-based solutions.
The core platform is Microsoft Dynamics 365 Customer Engagement on which ATMS is built and provides the following features:
Member Management;
Funds Management;
Fund Application Processing and Management;
Case Management;
Member Communication.
illuminance Solutions is a Microsoft Gold Partner and a 2019 Microsoft Global Partner of the Year: Partner for Social Impact.

Talk to us about how to improve your customer service, optimise your resources and use technology to deliver innovative solutions.