Article published by Business News – Wednesday 9 October 2019 by Madeleine Stephens.
To read the whole article, please click the button below to be directed to the Business News website.
Technology is assisting disability service providers overcome challenges of the national insurance scheme
With the rollout of the NDIS due to be completed by mid-2020, disability service providers are turning to IT solutions to improve efficiency and make the system more accessible to users.
The NDIS offers a market-based system for disability services, meaning clients receive the funding and choose how they spend it, instead of service providers having control of the money.
Consultancy illuminance Solutions CEO Nilesh Makwana and his team developed AvantCare, a solution to integrate all the business areas needed by a service provider.
AvantCare uses Microsoft products to build processes concerning chief executives, operations managers, support workers, finance, payroll, IT, clients and their families.
The solution, Mr Makwana said, was developed alongside service providers to be accessible and low- cost.
"The system has been evolving and growing and the client is liking it because they don't have to buy multiple different systems and they don't have to maintain the system silos and they don't have five different manuals to manage," Mr Makwana told Business News.
Illuminance was named a Microsoft 2019 Partner of the Year for Social Impact for the AvantCare service, in addition to winning a Business News Rising Stars award.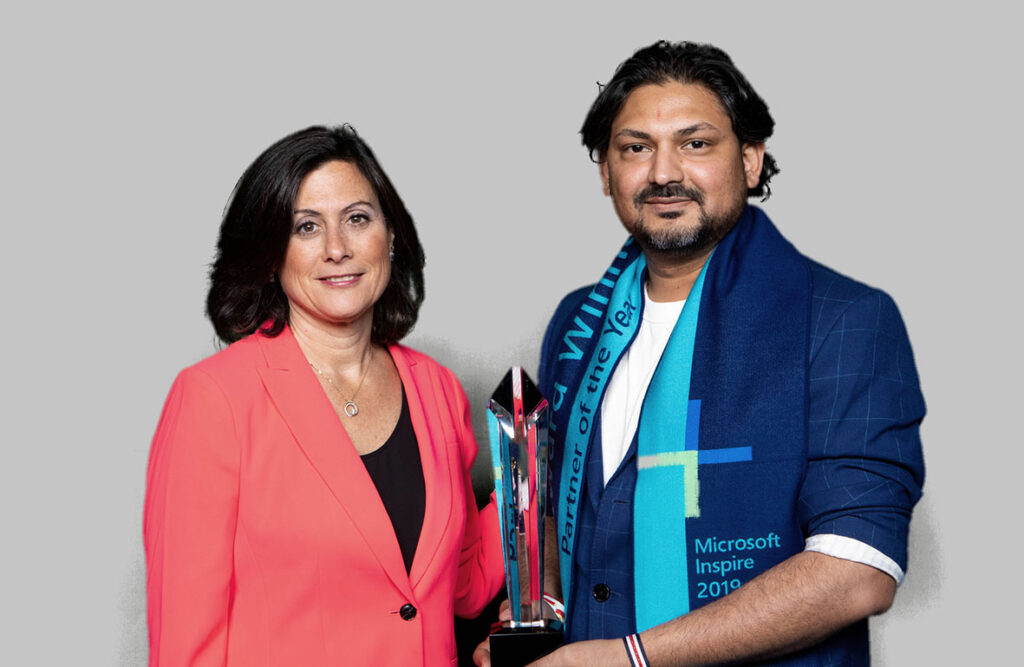 Gavriella Schuster – Corporate VP, One Commercial Partner Organisation, Microsoft and Nilesh Makwana – CEO of illuminance Solutions at the INSPIRE Conference by Microsoft in July 2019.
Mr Makwana said the implementation of the NDIS was not just a challenge for one organisation, but a sector-wide problem facing lots of disability service providers.
"For them to sustain in this new environment, they need process efficiency, they need productivity, they need compliance management, they need regulatory management, they need reporting management, they need intelligence," he said.
A National Disability Services survey in 2018 found disability service providers considered technology, communications and tech strategy the most common business capability they needed to improve over the following year.
Illuminance Solutions is a Microsoft Gold Partner and a 2019 Microsoft Global Partner of the Year: Partner for Social Impact.

Talk to us about how to improve your customer service, optimise your resources and use technology to deliver innovative solutions.