In our skilled and professional team here at illuminance Solutions, we have a very diverse team including younger and older staff members of various multicultural backgrounds, and from a variety of professional and educational backgrounds. We also have ambitious and super talented women. Two of our staff members are currently engaged with Women in Technology WA (WiTWA) where they will be sharing their expertise and professional journeys.
illuminance Solutions' Project Manager & Consultant Mihi has been invited to speak at the WiTWA [+] 2019 Conference and is also a nominee in this years' 20 in 20 Award!
Mihi is one of our Project Managers and Consultants and she's also the Product Manager for Aboriginal Trust Management System (ATMS). Mihi joined illuminance Solutions after graduating and, with her solid foundation in ICT, project planning and project management, has quickly climbed the ladder.  She has been responsible for assisting several organisations make use of technology in the most efficient way by translating their needs into functional requirements and ensuring successful service delivery.
ATMS is one of our success stories, all due to Mihi's efforts. She goes the extra mile to understand the sector by learning Aboriginal policies, participating in cultural events and workshops, and studying client profiles comprehensively – believing that by becoming culturally sensitive towards Indigenous needs, she can serve them better.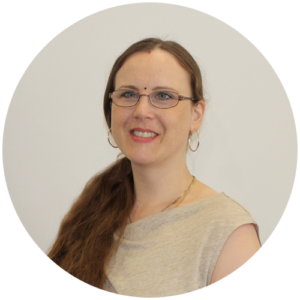 illuminance Solutions' Graphic Designer & Artist in Residence, Lene, has been invited to speak at this year's Techtrails!
Lene is working closely with the illuminance Solutions' technical team in their daily operations. Her knowledge and affinity for visuals and aesthetics add a creative flair and polish to the application development, web design, brand design, product presentation and marketing of illuminance Solutions' products and services.
As an international artist, Lene recently exhibited at the prestigious Jehangir Art Gallery in Mumbai as Part of Australia Fest 2018 – 2019, an initiative by the Australian Government. She is currently collaborating with another international artist and will be joint exhibiting at Tata Theatre, Mumbai in 2020.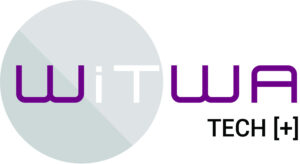 Women in Technology WA (WiTWA) is a non-profit organisation providing a framework for women in tech [+] to extend their networks and expand their knowledge on a broad range of professional topics. WiTWA encourage open conversation and inspire deliberation and debate.
WiTWA wants to see more women in tech [+] roles and organisations in WA, and to progress those already in these careers as we achieve greater parity and equality.
Their mission is to encourage business change to accommodate diversity and provide a network of support for women in technology, science and innovation.
Following the resounding success of the 2018 20 in 20 Awards Night, the WiTWA [+] 2019 are launched in Perth, showcasing outstanding leaders and companies in tech [+], and inspiring action towards diversity and equality. WiTWA [+] brings life to the statement: "if you can see her you can be her". The conference and award night will be held at the Hyatt Regency Perth on Thursday 24 October.

WiTWA's Techtrails STEM & Future Skills incursion program (Techtrails) is designed to encourage young people (both boys and girls) to consider careers in technology and is emphasising the importance of positive female role modelling of women in STEM careers to all genders.
Acknowledging the declining numbers of students choosing technology, science and engineering career paths, WiTWA launched the Techtrails program in 2010, with the first incursion delivered in 2011and has since then reached over 3,100 students throughout Western Australia.
"The program is designed to generate passion, excitement and interest in technology and science-based careers to motivate secondary students to explore and pursue related study and career opportunities."

illuminance Solutions is a Microsoft Gold Partner and a 2019 Microsoft Global Partner of the Year: Partner for Social Impact.

Talk to us about how to improve your customer service, optimise your resources and use technology to deliver innovative solutions.