In June this year, illuminance Solutions was fortunate to win not one but two very prestigious awards. First the Microsoft's Global Partner of the Year 2019 – Partner for Social Impact Award and just two weeks after the Business News Rising Stars Award for Diversity in workplace.
While our CEO went to Las Vegas to officially accept the award at the Microsoft Inspire conference on behalf of the Illuminance team, he did not feel that the celebration along with other award winners from all around the world was too special. It simply did not feel right to indulge in all the glory and celebrations without the team, clients and partners that made the award wins possible.
Therefore, on Wednesday 11 September, illuminance Solutions invited to an Award Celebration & Thank You Party in their office, to finally celebrate the award wins and to thank everybody involved in illuminance's journey.
illuminance Solutions and its team are very much aware that we would not be receiving the amazing awards we have been presented with nor would we be recognised for our efforts to solve certain challenges in our communities in Western Australia but also for the whole nation if it had not been for the people around us.
Clients, supporters, partners and friends all have contributed us in our journey, including the Western Australian government, and for that we are tremendously grateful.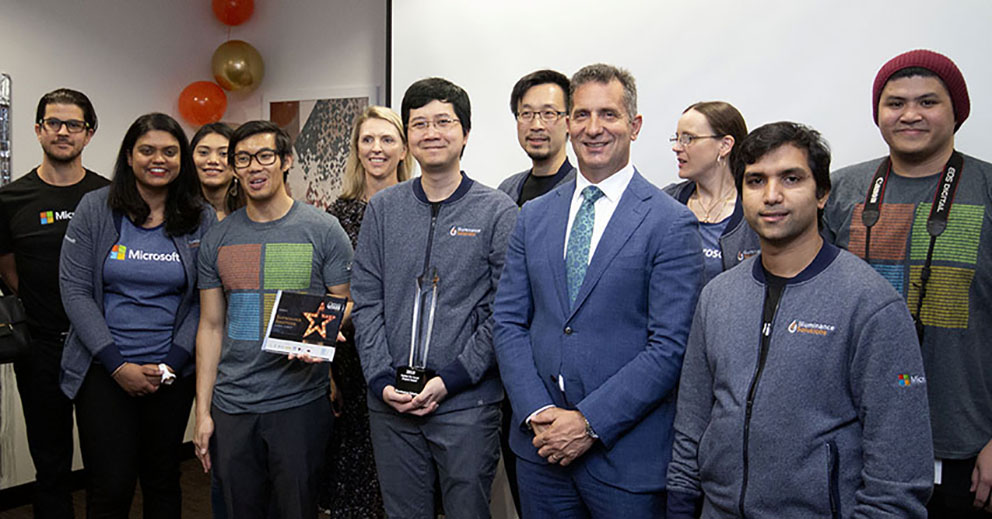 Hon Paul Papalia CSC MLA Minister for Tourism; Racing and Gaming; Small Business; Defence Issues; Citizenship and Multicultural Interests with the Illuminance Solutions team.

We were very happy to see that so many joined in on the celebration! The boardroom has never been so full.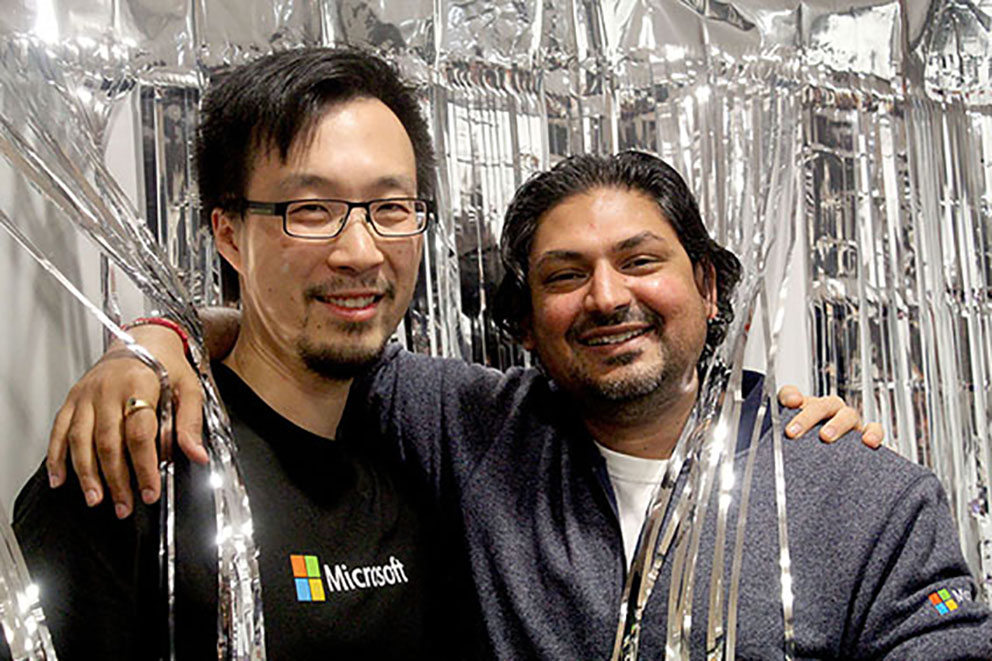 Our CEO Nilesh Makwana and Principal Consultant Vincent Lam always have a sparkle in their eyes, but for this occasion the Illuminance Solutions team made sure that they sparkled in every other way possible, too.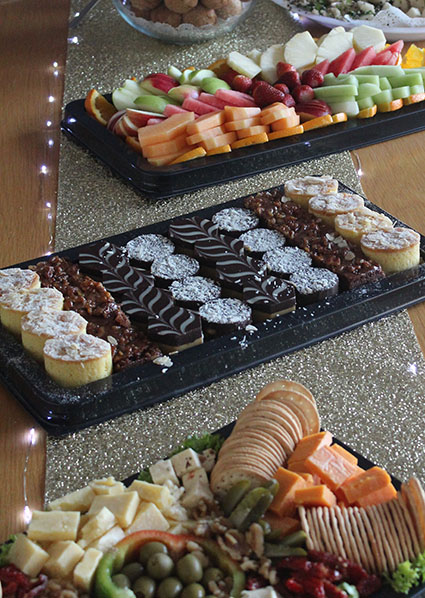 No celebration is complete without great food and amazing cakes!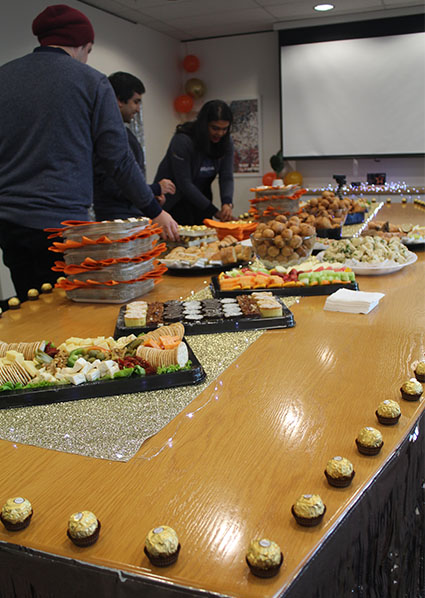 Our team made sure that decorations and food presentation were top notch, with a border of chocolate along the table-edge.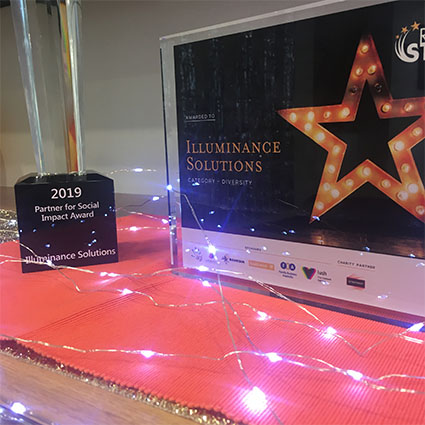 The two reasons for the celebration and thank you party; the awards.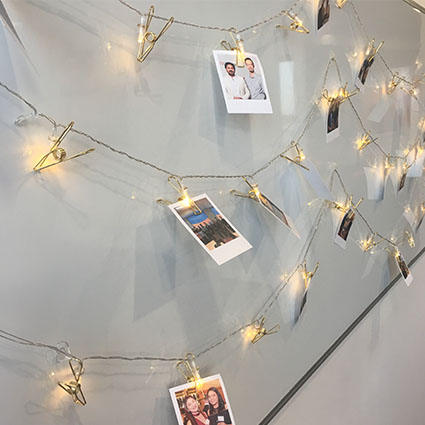 The team at Illuminance Solutions always work hard, but we are good at being social, too. For the Award Celebration & Thank You Party we wanted to show this side as well.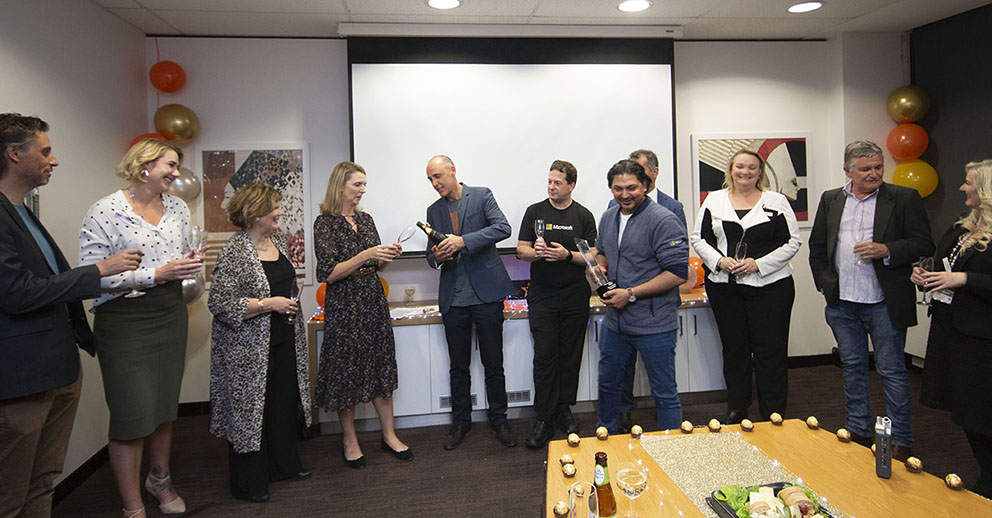 When we won the Microsoft award, we received a bottle of champagne. This was opened by Damien Hill from MSWA, one of our clients.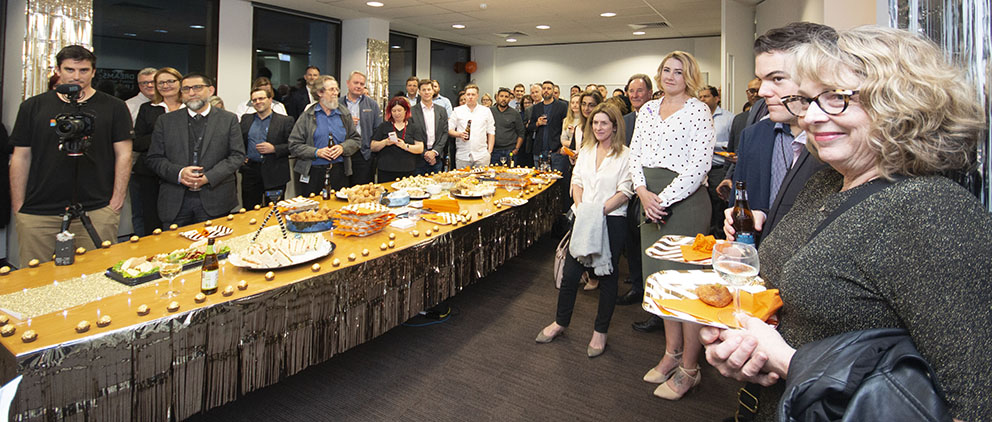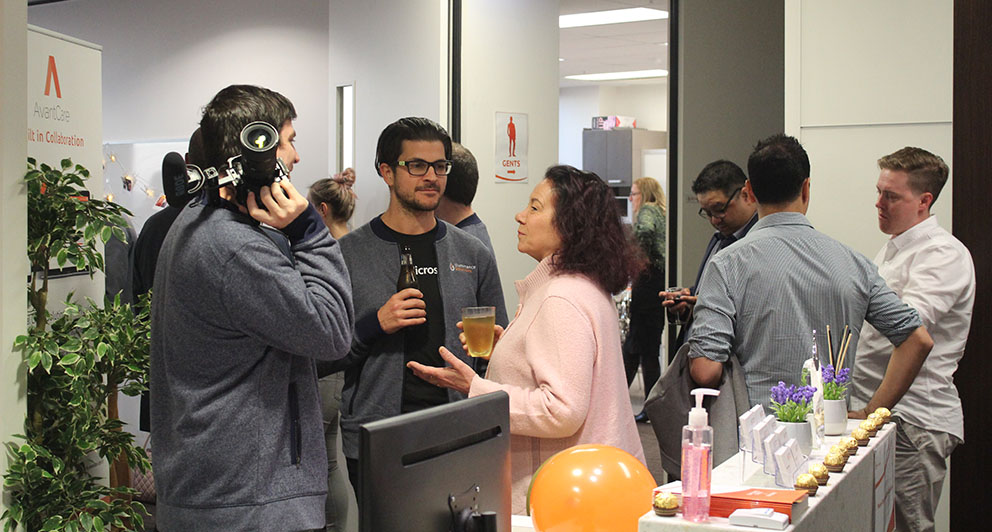 A Few Words From Our Guests
Rachel Bondi
One Commercial Partner Director, Microsoft Australia
"I could not be prouder to congratulate Illuminance Solutions for their Microsoft award on Partner for Social Impact. Congratulations Nilesh, Vincent and the whole team, you are an incredible inspiration. Thank you."
Darryl Smith
CEO, Meenangu Wajarri Aboriginal Corporation (MWAC)
"We have been tied up with the Illuminance team since about December last year, and we have implemented the Aboriginal Trust Management System (ATMS). A great product, and the community really love it for its transparency and governance. It has saved us a whole lot of grief in the community. I would like to thank the team at Illuminance for the work that they have put in and the fact that they are tweaking ATMS to make it even more user friendly for our member base."
Damien Hill
Information Systems Manager, MSWA
"Congratulations Vincent and Nilesh. Well done! It is a huge honour to be working with you as one of your top clients!"
Glenn Beauchamp
Founder, Director & Principal Consultant, Beacham Group
"From all of us at Beacham Group to Nilesh, Vincent and the whole Illuminance family; congratulations on your award and fantastic achievement. You are such fantastic ambassadors for the industry and the whole Perth ICT community."
Illuminance Solutions is a Microsoft Gold Partner and a 2019 Microsoft Global Partner of the Year: Partner for Social Impact.

Talk to us about how to improve your customer service, optimise your resources and use technology to deliver innovative solutions.