The Microsoft INSPIRE Conference is an annual conference held for the Microsoft Partner community and it is an unmatched opportunity for Microsoft Partners to hear the latest innovations and strategy from Microsoft leaders, and learn from other partner organisations from around the world. Over the past ten years, nearly 130,000 people, representing more than 150 countries, have attended Microsoft Inspire and the conference is one of the most valuable ways we connect with other Microsoft Partners every year.
This year, we hosted the Microsoft Inspire 2020 Conference on 22 – 23 July at our HQ in Perth WA, and while we continued to tend to our clients and projects not skipping a single second risking delayed deadlines, our team had spent the days prior to the conference preparing their schedules. With the conference being made to be a virtual event this year due to COVID-19, the program was made available to us in good time before the conference and each team member had signed up for sessions they were most interested in. We were all excited to spend two days learning, breathing and living Microsoft (even more than usual!)
The conference was a golden opportunity for our team to enjoy the global celebration that the Microsoft Inspire Conference is, to learn new about new technologies, and to interact with the global community to create new connections and opportunities. And, last but not least; to celebrate being a Microsoft Partner of the Year 2020: Partner for Healthcare Finalist for AvantCare! Last year we won the Partner of the Year Partner for  Social Impact Award, and our CEO Nilesh Makwana attended the conference in Las Vegas. We were among three global finalists in the Healthcare category, which is one of the largest categories in the entire awards program that overall received over 3,300 nominations from all over the world. We were nominated this year on grounds on the collaboration between AvantCare and chemo@home. Microsoft recently published a customer story for the project.
Click the button below to be redirected to Microsoft to read the customer story.
Last year, illuminance Solutions was fortunate to win not one but two very prestigious awards. First the Microsoft's Global Partner of the Year 2019 – Partner for Social Impact Award and just two weeks after the Business News Rising Stars Award for Diversity in workplace.
While our CEO went to Las Vegas to officially accept the award at the Microsoft Inspire conference on behalf of our team, and to attend as many events, meetings and sessions as humanly possible.  However, he did not feel that the celebration along with other award winners from all around the world was too special. It simply did not feel right to indulge in all the glory and celebrations without the team, clients and partners that made the award wins possible for us.
Therefore, a couple months after the conference, illuminance Solutions invited to an Award Celebration & Thank You Party in our office, to finally celebrate the award wins and to thank everybody involved in illuminance's journey. We were lucky to host Hon Paul Papalia CSC MLA – Minister for Tourism; Racing and Gaming; Small Business; Defence Issues; Citizenship and Multicultural Interests and Rachel Bondi – One Commercial Partner Director, Microsoft Australia. See the video below!
Thank you Party & Award Celebrations at illuminance Solutions, 11th September 2019.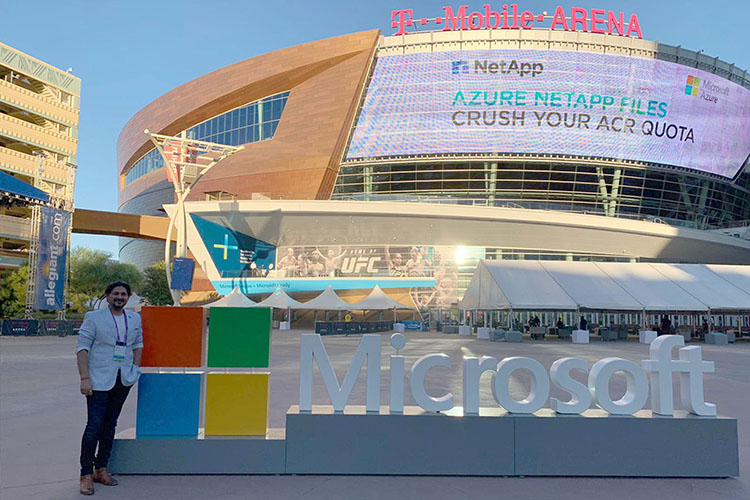 Our CEO Nilesh Makwana outside the T-Mobile Arena where the Microsoft Inspire 2019 Conference took place from 14th July to 18th July 2019.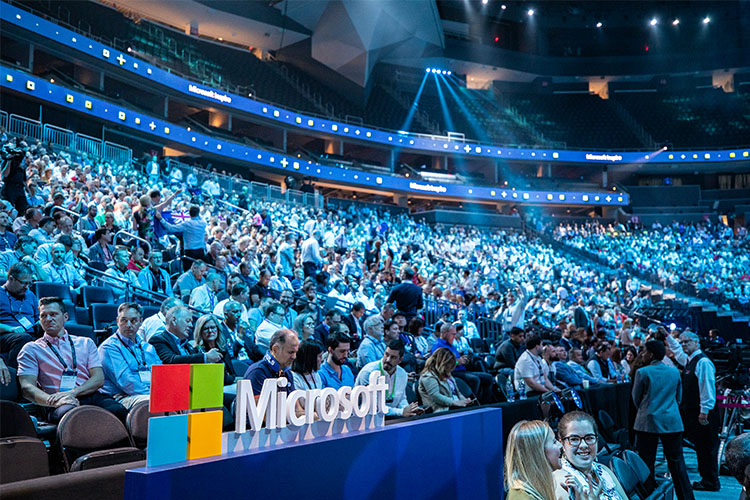 Inside the T-Mobile Arena where the Microsoft Inspire 2019 Conference took place from 14th July to 18th July 2019. Photo: Microsoft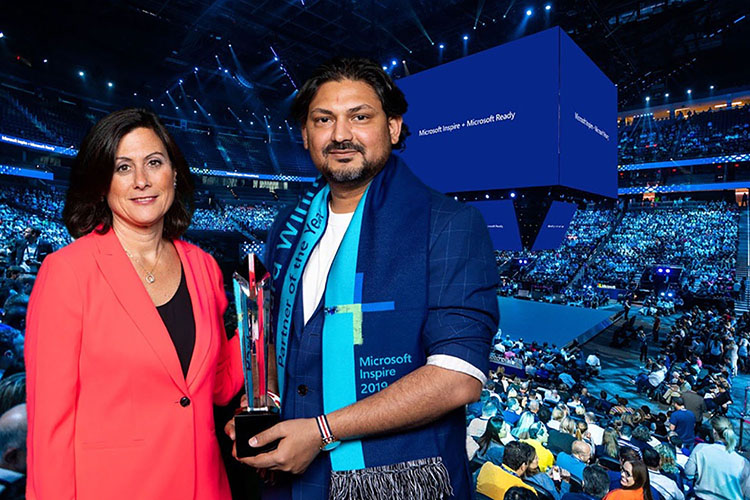 Gavriella Schuster, Corporate Vice President,Commercial Partner at Microsoft and our CEO Nilesh Makwana. Photo: Microsoft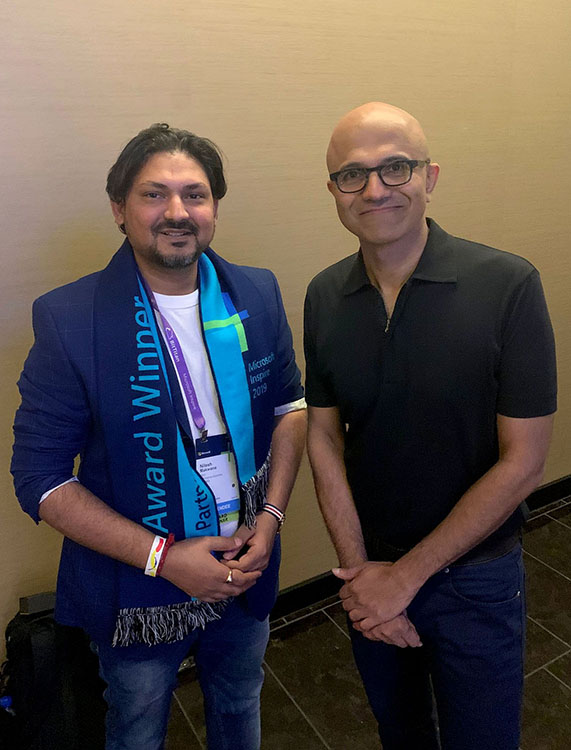 CEO of Microsoft; Satya Nadella Microsoft and our CEO Nilesh Makwana.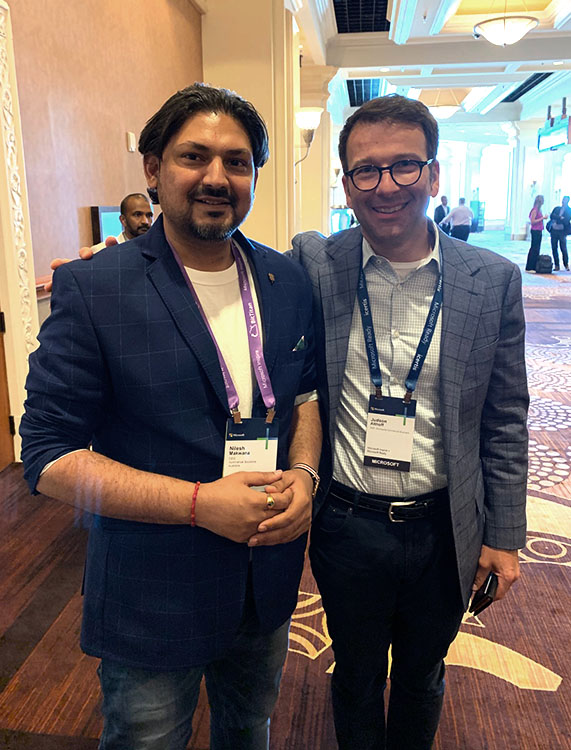 Judson Althoff, Executive Vice President, Worldwide Commercial Business Microsoft and our CEO Nilesh Makwana.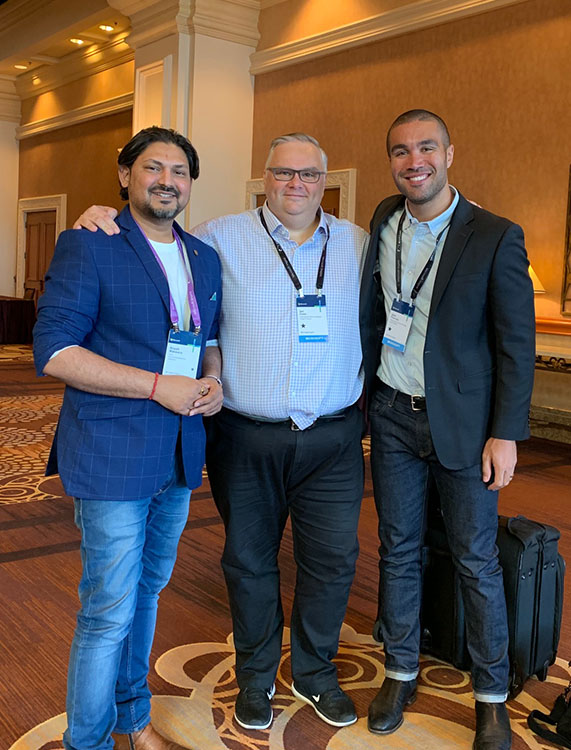 Global Tech for Social Impact team, including Ian Drew, Partnership Development – Tech for Social Impact.
While each team member made sure to attend the sessions most interesting to them, we all gathered up for sessions relevant to our whole team, including the keynote addresses from Gavriella Schuster, Judson Althoff and Microsoft CEO himself; Satya Nadella. Our team consists of many different areas of expertise and each would have their own takeaways from the conference.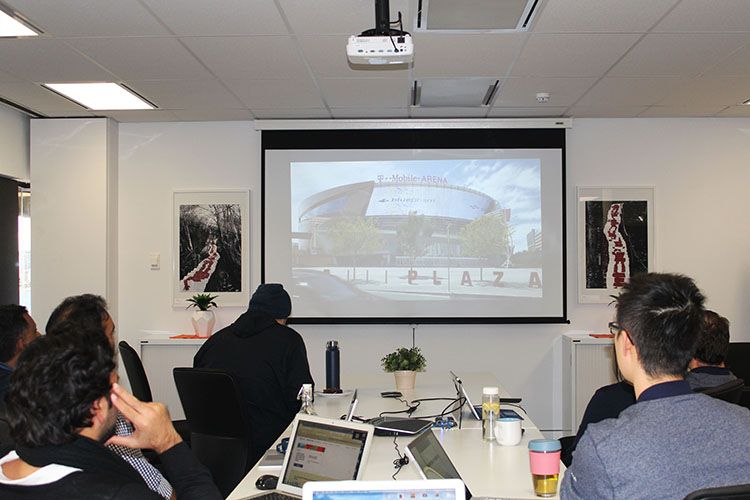 Kicking off the Microsoft Inspire Conference 2020 at our HQ in Perth WA!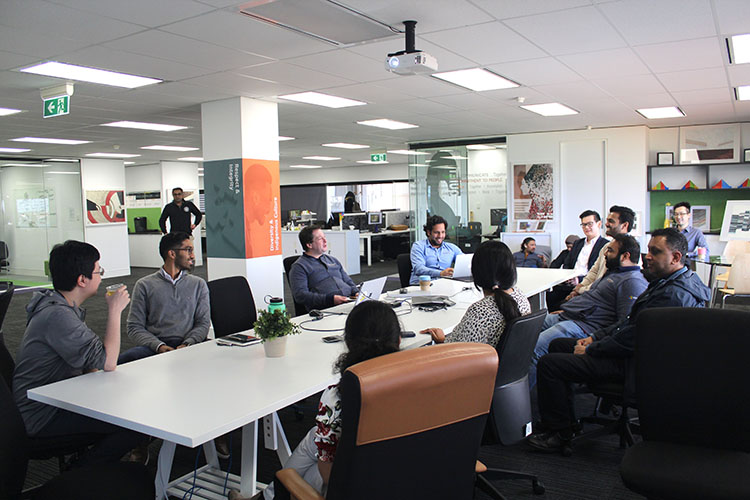 The benefit of the conference being a virtual event in 2020; instead of our directors attending the whole team could attend! And at the comfort of our own office, too!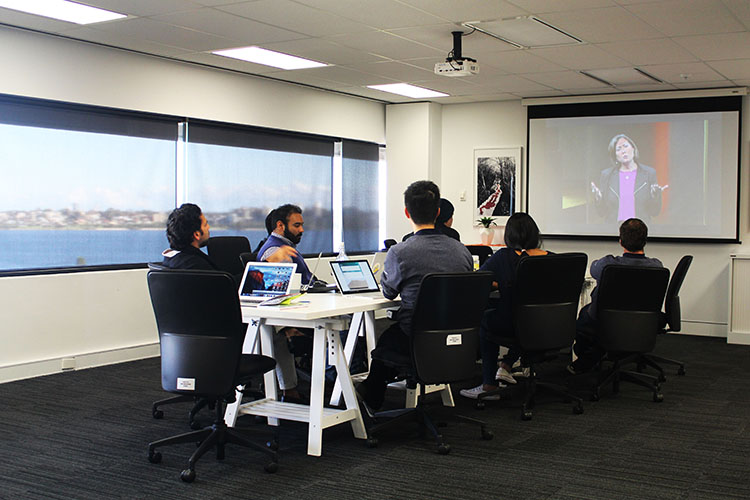 Gavriella Schuster's keynote address to the global Microsoft Partner community.
Mihi
Project Manager & Consultant
The thing i liked about Inspire is how the entire team got together and participated in sessions and keynote addresses. We rarely get an opportunity like this to come together as a team and see where Microsoft is heading. The learnings we picked up during the conference will greatly help us to find more opportunities to help our clients in the future.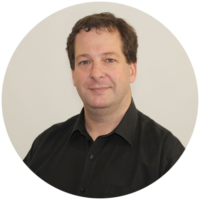 Inclusion is everything. Whether it's gender, culture, working through COVID-19 challenges, accessibility, or collaboration such as creative thinking; the environment can cater for everyone and there is no reason for it not to.
Carlyle
AvantCare Support Officer
I am quite new to the team and I am still learning about Microsoft and the technology side of it. With the Inspire conference I got to be part of the global Microsoft community and I learnt what it means to be a Microsoft Partner. I particularly found it interesting to see how the world is being reshaped in response to the pandemic and how customers are grappling with resilience and relevance. With the insights of how virtual healthcare providers are forecasted to grow just in 2020, my thinking around our own product offering with AvantCare reached new levels and I understand that the pandemic really has helped the future move forward; we are living the future right now and we need to adapt much quicker than we thought.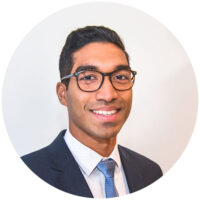 I was keen on attending the session based on Business Central. I was under the impression that they are going to introduce new features, but it all took an interesting turn with a customer success story from a partner company from Sweden. I loved their idea, and how they sell their product; 'Fixed Price, Fixed Scope, Fixed Timeline' is their tagline. It is a different approach, as they focus on what they can deliver before customising. The customer is happy because they know what they are getting and the employees are happy too as they exactly know what they have delivered.
The Inspire Conference and events were enriching in terms of getting updates on the recent technologies that have been developed and used by organisations around the world. I learned a myriad of best practices on using Microsoft technologies, especially how Flows can be integrated with Teams to create process automation. There was a lot to learn from the conference which definitely can help illuminance Solutions to improve the performance and efficiency by implementing state-of-the-art technologies.
illuminance Solutions is a Microsoft Gold Partner and a 2019 Microsoft Global Partner of the Year: Partner for Social Impact.