illuminance Solutions is headquartered in Perth, in Whadjuk Noongar country.
Today we are marking International Day of the World's Indigenous Peoples.
Like NAIDOC and Reconciliation Week, this occasion is an opportunity to celebrate communities around the world with ancestral ties to the lands in which they live.
It's also an opportunity to raise awareness about crucial issues impacting these communities and campaign for social, political, and economic change.
The 2022 celebration is especially exciting because this year also marks the beginning of the Decade of Indigenous Languages.
The 2022-2032 initiative is a United Nations' roadmap to supporting Indigenous languages that may soon be lost because they are not taught in school or used in the public sphere.
In Australia, we are fortunate to have many Indigenous councils and leaders who have been working tirelessly to advocate for speakers and revive sleeping tongues.
Indigenous corporations have also been doing much of the heavy lifting by regularly running cultural workshops and education programs to keep languages alive in the community.
At illuminance Solutions, we are proud to support initiatives such as these by providing the technology necessary to organise and maintain corporation activities.
Aboriginal Trust Management System (ATMS)
ATMS is a platform that has been purpose-built to support Indigenous Trusts and Corporations responsible for the distribution and investment of funds derived from native title claims.
This important role has allowed many groups to enhance their advocacy for Indigenous people and languages, but it can come with a unique set of challenges.
Our engagement with stakeholders has revealed difficulties with:
Complexity of approval processes and procedures;
Compliance and record keeping;
High costs of administration (often due to duplication of workload);
Involvement of a third party that does not have the cultural sensitivity needed;
Difficulties experienced in budget tracking and other financial activities; and
Data security issues.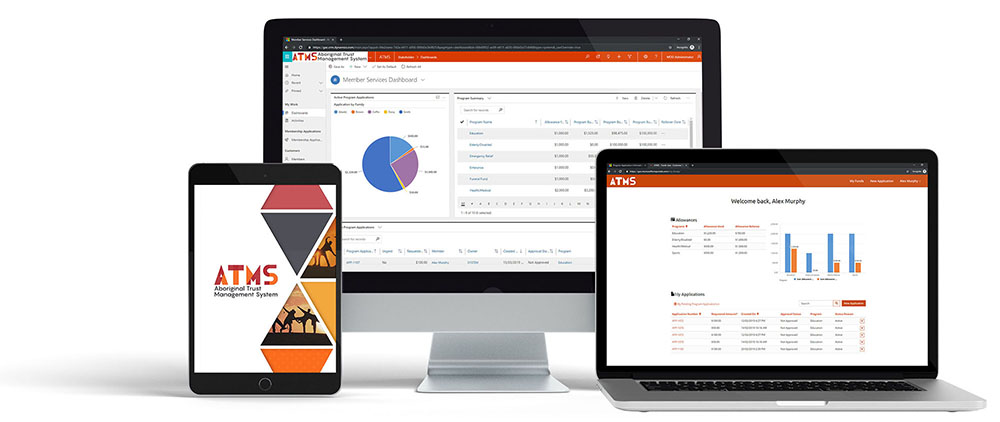 Unfortunately, these issues are known to be expensive and time consuming, which can inhibit workplace flexibility, compliance requirements and impact good governance.
With this in mind, the illuminance Solutions team collaborated extensively with Indigenous corporations to come up with a solution – the ATMS.
The comprehensive platform is designed to improve member management, funds management, funds application management and communication management.
It also streamlines reporting and compliance, enhances security, offers integration with financial apps and provides a user-friendly member portal.
The benefits include: (and the results have been great!)
Self-reliance in providing services to members;
Trust in tracking required information without the need for excessive levels of technical or financial knowledge;
Confidence in accurate and current information on fund distribution and the organisations financial position to provide services;
Clear allocation of roles and associated responsibilities. The correct person is assigned to a job and held accountable;
Total transparency into the operational aspects of the organisation at all times.
Aboriginal Trust Management System and Wajjari Yamaji Aboriginal Corporation:
Delivering confidence and sustainability for Indigenous communities
illuminance Solutions is a tech for social impact company that believes technology can be a powerful tool in transforming communities for the better.
Please don't hesitate to reach out for more information about how we can help your Indigenous corporation or community group.
Contact us today.
illuminance Solutions is a Microsoft Gold Partner and a 2019 Microsoft Global Partner of the Year: Partner for Social Impact