World Radio Day was launched by United Nations Educational, Scientific and Cultural Organisation (UNESCO) in 2012 and this year's theme is diversity. We have been on air twice talking about diversity, inclusion and how we support closing the digital literacy divide in our Indigenous Australian community.
Radio is a powerful medium for celebrating humanity in all its diversity and constitutes a platform for democratic discourse. At the global level, radio remains the most widely consumed medium because of its unique ability to reach out the widest audience. Radio can shape a society's experience of diversity, stand as an arena for all voices to speak out, be represented and heard, and radio stations should serve diverse communities, offering a wide variety of programs, viewpoints and content, and reflect the diversity of audiences in their organisations and operations.
Despite being over 100 years old, the radio is one of the most popular ways to exchange information, provide social interchange, and educate people all over the world. It has been used to help people, including youth, to engage in discussions on topics that affect them. It can save lives during natural or human-made disasters, and it gives journalists a platform to report facts and tell their stories. The first World Radio Day was officially celebrated in 2012.
Each year the United Nations Educational, Scientific and Cultural Organisation (UNESCO) celebrates World Radio Day by planning activities with broadcasters, organisations and communities around the world and this year UNESCO calls on radio stations to uphold diversity, both in their newsroom and on the airwaves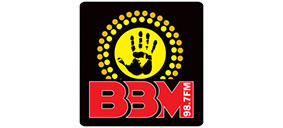 Bumma Bippera Media 98.7FM is the first and only indigenous radio service in Cairns, QLD and they spoke with Nilesh on the day of the 2019 edition of West Tech Assemblage that put focus on the digital literacy divide in our Indigenous Australian community.
illuminance Solutions launched their collaboration with the University of Notre Dame Australia at the West Tech Assemblage that night. This initiative will run with a total of four sessions in 2020 at the university's Broome campus, where team members from illuminance will teach Microsoft Office 365 programs to all members of the Indigenous community in Broome, not just students by the university.
Recorded on 18 November 2019.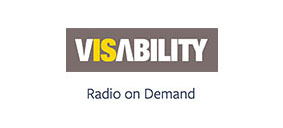 "Just why it matters", a radio interview with Illuminance CEO Nilesh Makwana conducted by Kenneth Phua at VisAbility Radio on Demand.
What makes for a great work environment? A place where your ability and performance is considered as primary rather than a known disability.
Nilesh shares his guiding philosophy which informs his every decision concerning building a company which not only has a spirit of excellence but is founded on the high grounds of equal opportunity, co-creation and trust.
Published 8th May 2019.
illuminance Solutions is a Microsoft Gold Partner and a 2019 Microsoft Global Partner of the Year: Partner for Social Impact.

Talk to us about how to improve your customer service, optimise your resources and use technology to deliver innovative solutions.