ILLUMINANCE TRAINING
Digital Literacy
Community collaboration to help overcome the digital divide
As technology is advancing at a rapid pace, some groups in our community are being left behind. A digital divide is emerging, which makes equal treatment and opportunity even more challenging to achieve. As a Gold Partner of one of the biggest technology actors in the world, Microsoft, we at illuminance take responsibility for this digital divide. We do our best every day to reduce the digital divide through collaboration with relevant organisations and universities to create, conduct and facilitate various tailored training programs.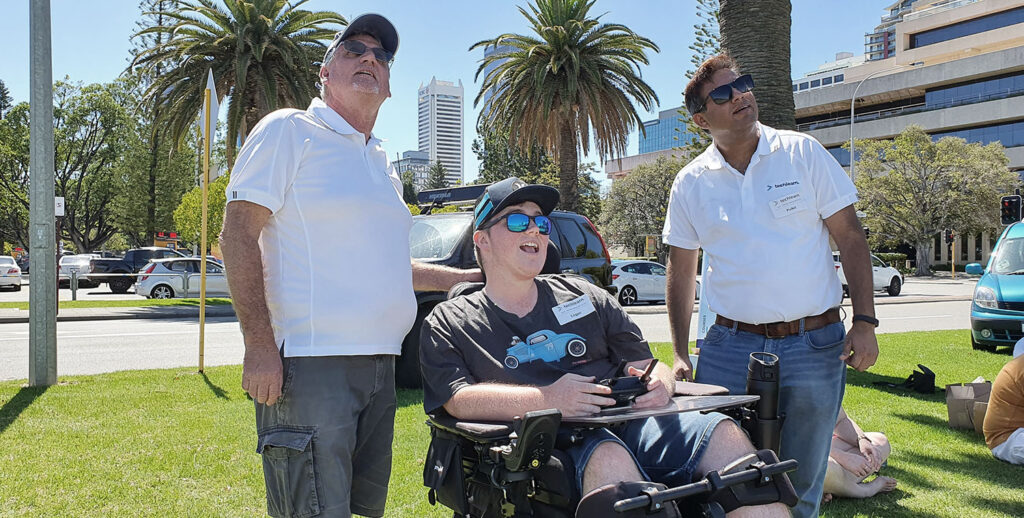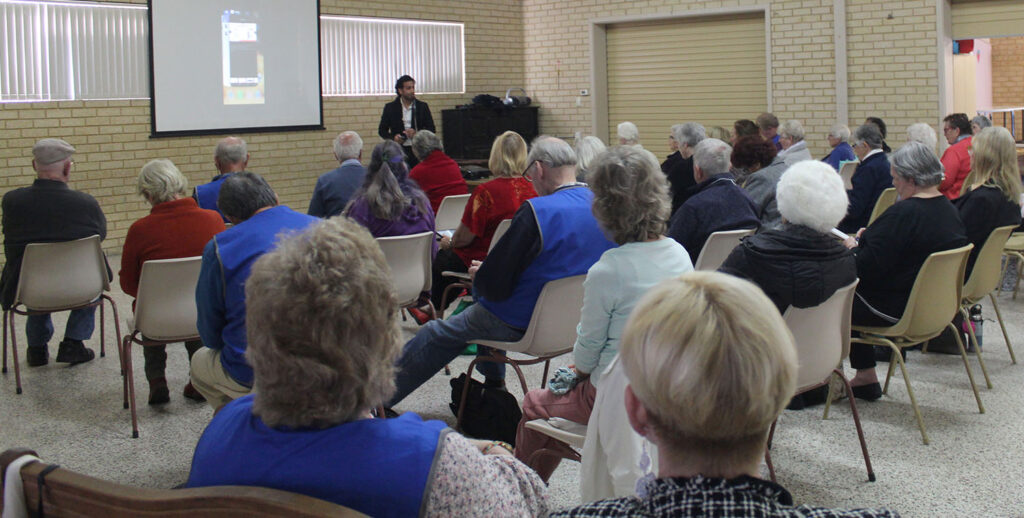 Online Safety for Seniors is an on-site training program in collaboration with Switched On Seniors to help secure seniors online presence.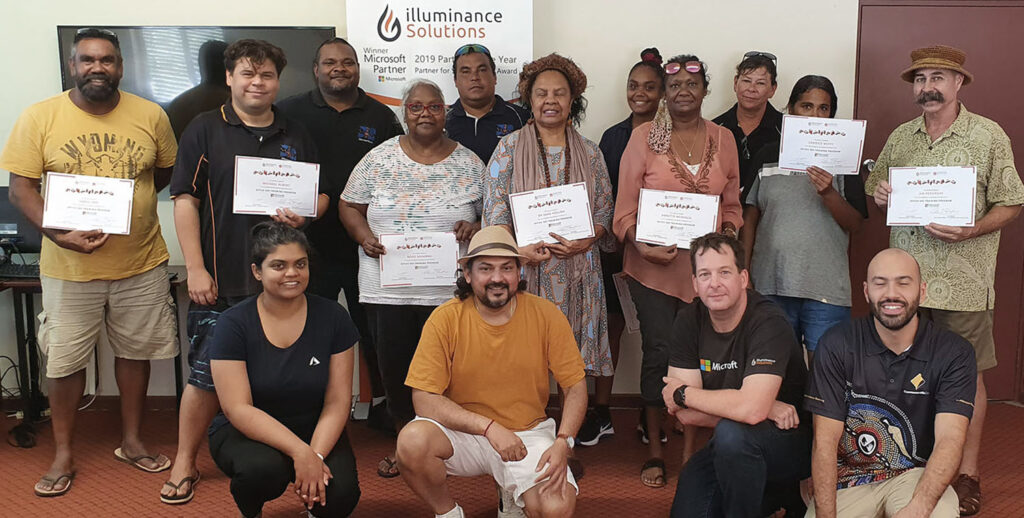 Office 365 Training Program has been developed in collaboration with the University of Notre Dame Australia and their Broome Campus. The tailored training programs teach the basics of Microsoft Office programs including Word, Outlook, PowerPoint and Excel in addition to use of online services, general search engine, research basics and cyber security.
Office 365 in the Workplace was developed in close collaboration with The University of Western Australia and UniHall. This free one-day training aims to equip Aboriginal and Torres Strait Islander youth with essential job-readiness skills in current technology. It is designed to assist in organising information, collaborating and communicating, thus creating better professional opportunities.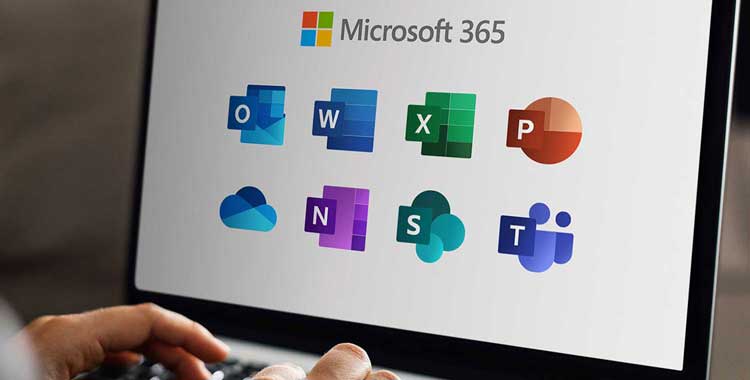 The Digital Literacy Training Program for Incarcerated Youth has been developed in collaboration with Banksia Hill Detention Centre. The tailored training covers the unique needs​ and challenges of Aboriginal and Torres Strait​ Islander youth, as many youths who are incarcerated are also marginally literate or illiterate and have already experienced school​ failure.
Why we care / Why we do it
Western Australia's technology ecosystem continues to grow, attract international attention and create opportunity. Our culture of entrepreneurial spirit is buoyed by the joint and collaborative efforts of incredible individuals and organisations in our rich and diverse community. The tech sector has an important role in helping to realise the full potential of this diversity, and in ensuring that Western Australia is inclusive, leaving no one behind.
By offering a variety of programs and courses tailored to suit the needs of different groups in our community, illuminance helps to raise awareness around the digital divide.
We are focusing on the inclusion of the Indigenous peoples of Australia in the WA tech sector to address the specific challenges they are facing.
We are also extending our training offer to people with a disability. We recognise that they are not given the same opportunities, but with the right training and support, they are more likely to contribute and live fulfilled lives. By initiating collaboration with various groups, organisations and businesses, illuminance promote inclusion in the workforce and highlight the benefits for individuals, companies, communities and the nation.
Tackling the digital divide also creates meaningful opportunities for co-creation, inclusion and knowledge sharing.
How can we help?
If you have some questions or would like to get a quote, please get in touch!