Best wishes for a Happy New Year, and a big thank you to all of you that supported us, helped us, engaged with us and worked with us in 2021!
We are taking a short moment to look back on some of the events that are now behind us, and the things that made us smile throughout the year. 2021 was an incredibly busy year for us, with many new clients and opportunities, new people joining our team, participating in sporting events such as the MSWA Ocean Ride and the Perth Marathon and winning the 2020 Multicultural Business Award by the Western Australian Government and the Office for Multicultural Interests. We were a finalist in the Access Awards 2021 in the Best Corporate Website category, and we can not feel bad when we didn't win when the winner was Coles itself!
We sponsored West Tech Assemblage and Borderless Gandhi for their 2021 events, and we got a phone call from a young lady in Adelaide calling on behalf of her grandparents. They had been scammed and she'd heard about our cyber security training for seniors and asked that we please help her grandparents get some help to prevent the same happening to them again. We reached out to our cyber security team members in Adelaide, and they went to help out.
We also got a visit from the Hon Reece Whitby MLA Minister for Emergency Services; Racing and Gaming; Small Business; Volunteering. He wore his Minister for Small Business hat and spoke about how important small business is for WA and he also shared a personal anecdote from his own childhood and youth, having parents running their own small business. The Consul General of the United States, Mr David Gainer also came to see us, and our longtime supporter and friend the Hon Kate Doust MLC also came to visit us again.
In this post, we will look back on a few of the bigger highlights we experienced at illuminance Solutions. Now we are ready to look up and forward and to make 2021 an even better year for our clients, partners, collaborators and for our own team.
Western Australian Multicultural Awards 2021
illuminance Solutions was nominated in the Western Australian Multicultural Business Awards 2020 for its highly diverse and multicultural team. With the COVID-19 pandemic not letting us off the hook, the awards ceremony got postponed for a whole year.
At illuminance Solutions, we pride ourselves on our commitment to our multicultural team as well as to our clients. We genuinely strive to develop trusted relationships, and to understand our clients' businesses and their goals, all while sticking to our values, being inclusive and showing cultural sensitivity. As our CEO said while accepting the award on behalf of our team: "It is not easy being diverse and inclusive, as many of us, also immigrants, will have inherited bias. But acquired diversity, is something we can all have."
Excerpt from the emcee: "illuminance Solutions is leading the way in creating a workplace that thrives on cultural diversity. It ensures a space with people of all backgrounds to progress their careers and driven by the leadership styles of karmic management and servant leadership Illuminance Solutions has built a community like approach with active collaboration within the team, the clients and with all of the stakeholders. illuminance Solutions led by example, their ethos resonates beyond the office right into the community, providing opportunities for people from culturally and linguistically diverse backgrounds."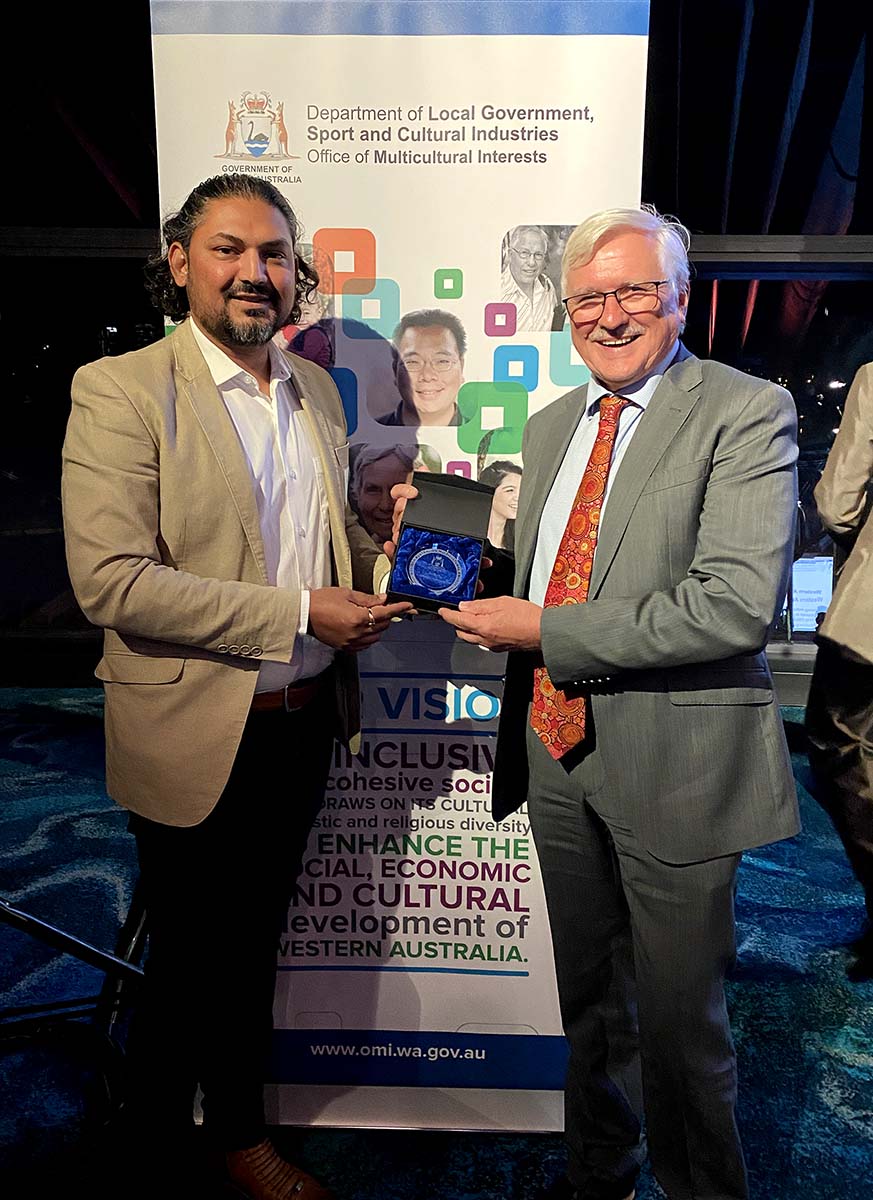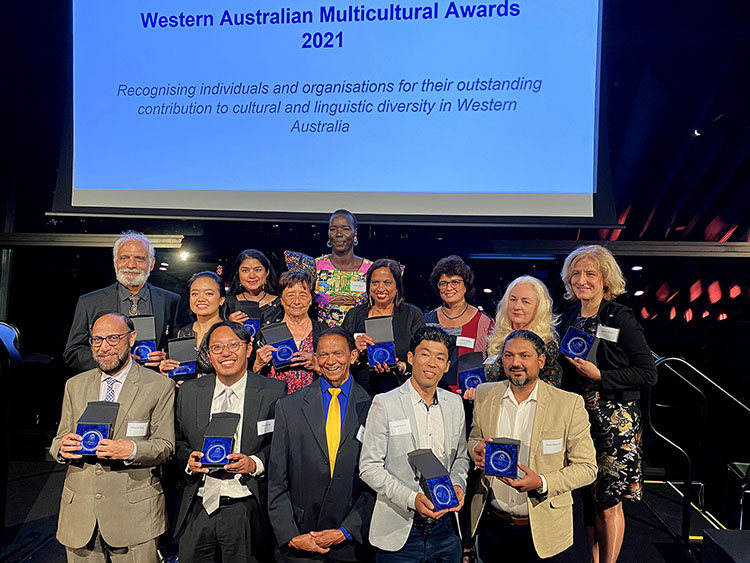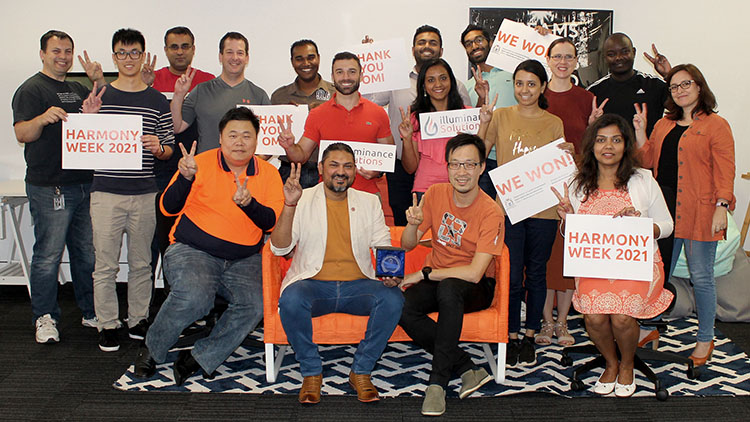 West Tech Assemblage 2021
West Tech Assemblage once again brought together the state's technology and innovation sectors to focus on digital access and inclusion. 2021 marked the seventh consecutive time since 2015 that West Tech Assemblage has coordinated state-wide connections to advance important diversity and inclusion programs. illuminance and West Tech Assemblage have been close knit since the humble beginnings of the annual event, and over the last few years illuminance have formed valuable connections and partnerships at the event that have resulted in various training programs to help tackle the digital divide in our society. We believe that through collaboration and the progressive, shared goals of all stakeholders, the objective of ensuring all Western Australians enjoy the benefits of digital technologies can be realised.
This year the illuminance Team was working hard behind the scenes to make the event the success that it was, and also got an opportunity to enjoy the celebration that it was, along with good food and great networking.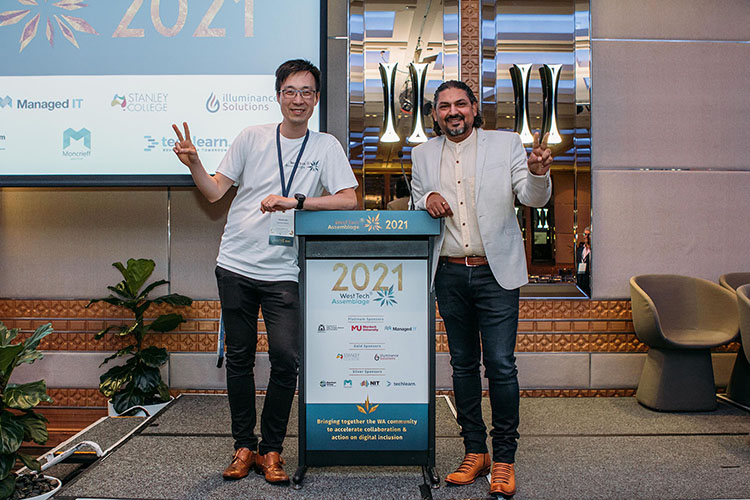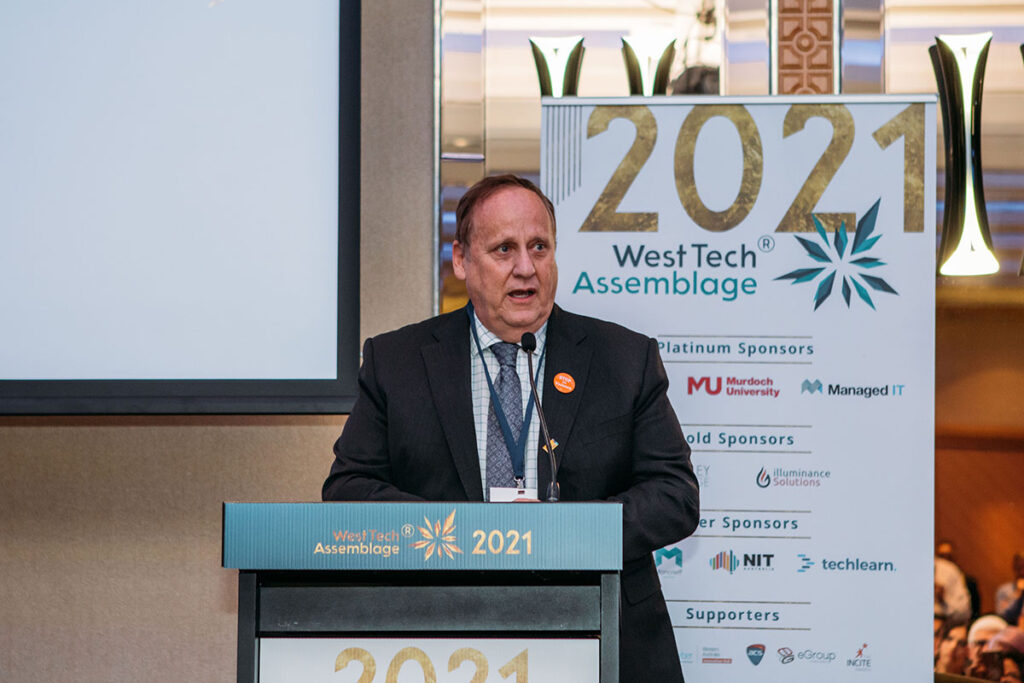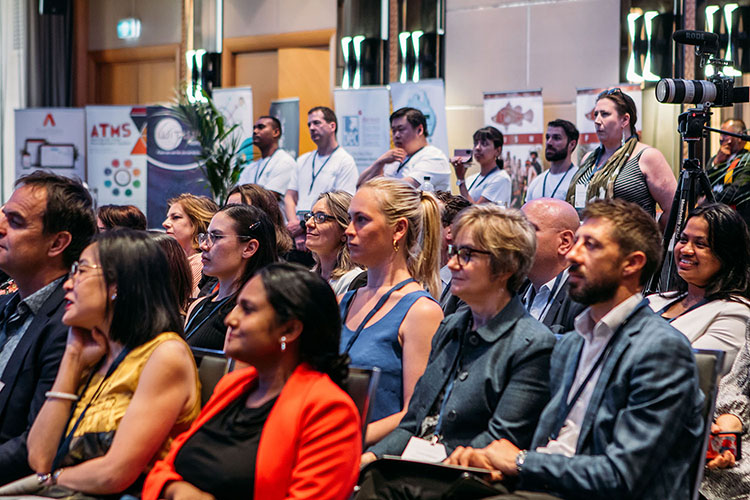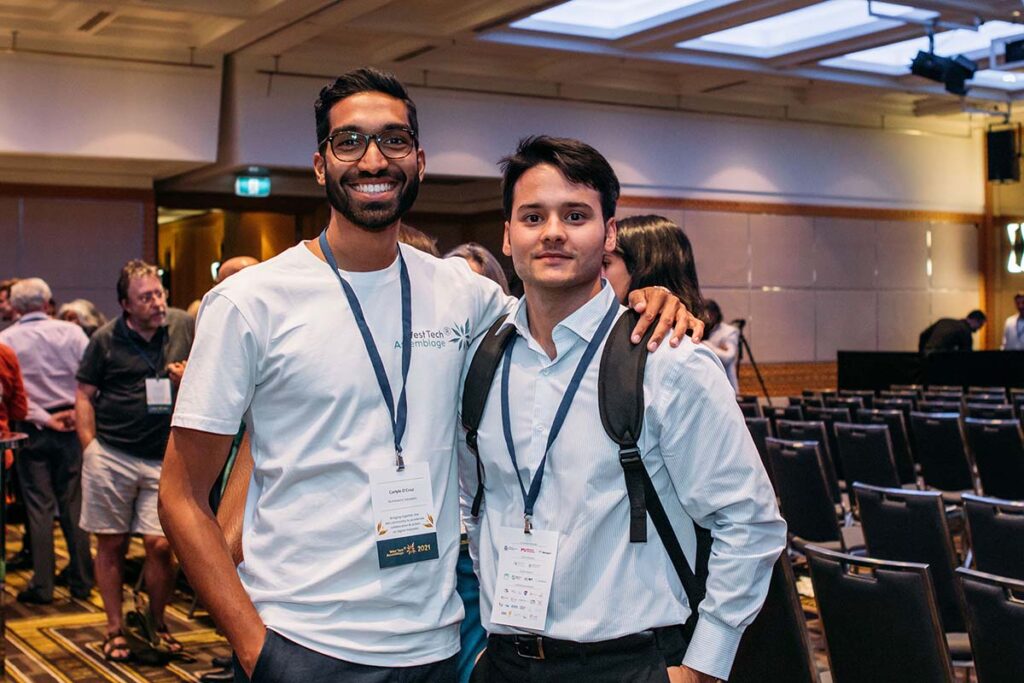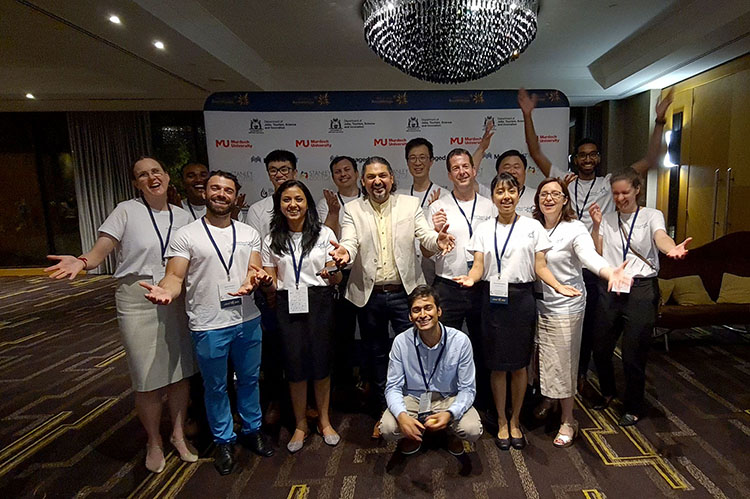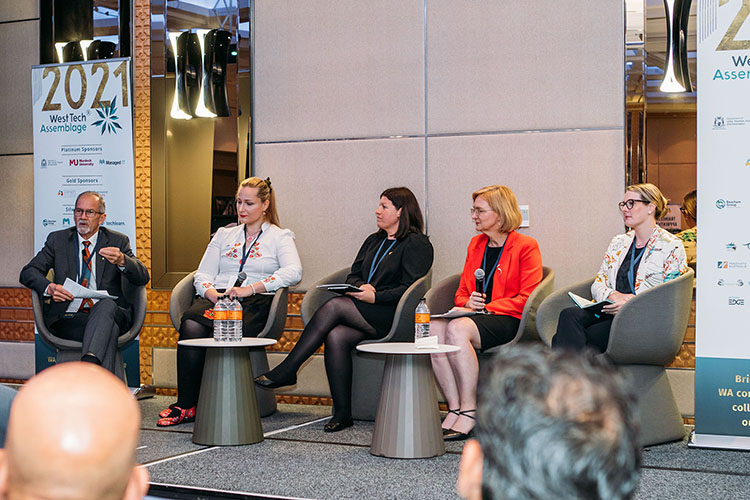 Minister Don Punch MLA trying Hololens
We received a visit from none other than The Hon Don Punch MLA Minister for Disability Services; Fisheries; Innovation and ICT; Seniors and Ageing to talk about technology and the opportunities in WA sectors with our team and some of our partners. The Minister was very generous with his time and exchanged a few words with each and every one of our skilled and talented team members, but the best part was to show him some of the exciting technologies we are working with, including Hololens 2!
To join us, we invited Cecily Rawlinson and Simon Carabetta from the WA AustCyber Innovation Hub, Rhonda Craig from Microsoft, and Pulkit Soni from Techlearn.
Australia's first accessible drone pilot training
Held on February 20 at Perth's Langley Park, the inaugural class featured students with a range of disabilities including Muscular Dystrophy, Spinal Muscular Atrophy, Cerebral Palsy and Quadriplegia. This introductory course put the students in the driver's seat – or should we say the Pilot's seat, to allow understanding of the essential principles of drones, to appreciate the many uses of drone technology and learning how to operate the drone legally and safely. The first half of the training was held inside and included history, essential theory, understanding of the technology and its uses. Before heading outside to Langley Park to conduct the Flight School under a gorgeous Saturday sun, the group had a hearty lunch together.
The course was made possible thanks to the collaboration between Western Electric Sporting Association (WESA), Techlearn and illuminance Solutions and was a result of the West Tech Assemblage 2020 event that focused on digital, physical and workforce access and inclusion.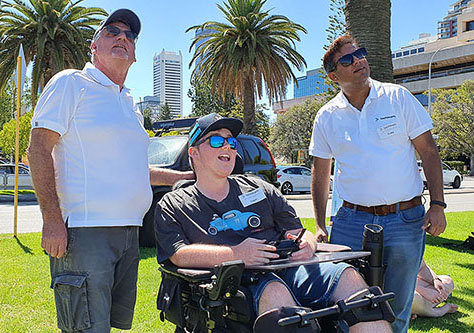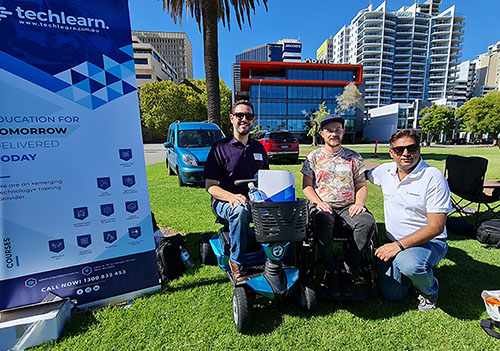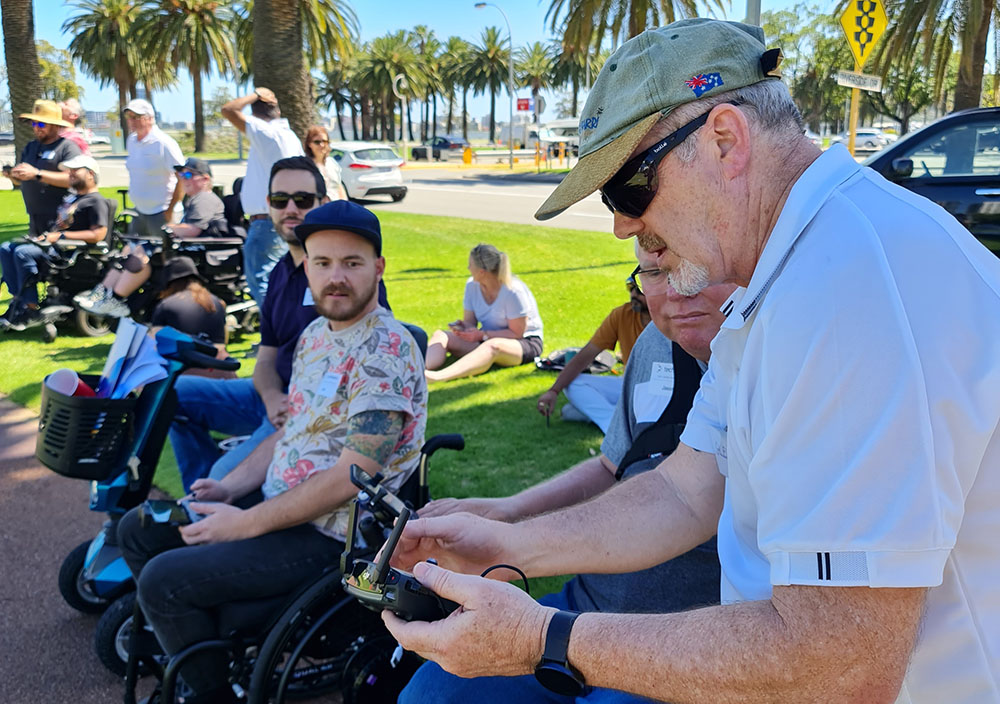 Digital literacy training at the Deadly Sista Girlz
Technology is advancing at a rapid pace, and some groups in our community are being left behind. A digital divide is emerging, which makes equal treatment and opportunity even more challenging to achieve. As a Gold Partner of one of the biggest technology actors in the world, Microsoft, we at illuminance take responsibility for this digital divide.
On Wednesday 14 July 2021, we went to the Wirrpanda Foundation to train Microsoft 365 programs to the mentors in the Deadly Sister Girlz education program.
After learning about illuminance's previous digital literacy training programs, including at The University of Notre Dame's Broome campus and in collaboration with UniHall, it was decided that illuminance would provide three of our brilliant female team members to conduct an introductory training session in various Microsoft softwares. The training saw almost 40 participants (making it our biggest training yet), all being mentors for girls in the Deadly Sister Girlz program by the Wirrpanda Foundation.
Triveni took the communication tool Teams to a new level with an interactive and fun approach; Preenita gave an overview of the email client Outlook and how it really is one of the best tasks and contacts managing apps; and Maria gave an introduction to Excel's spreadsheets and how to store and access your documents using OneDrive. They all came back to the office after the training with wide smiles on their faces, charged with enthusiasm and renewed gusto. It is because of initiatives and collaborations like this that Illuminance Solutions exist; to create social impact and to provide our help and support where and when needed.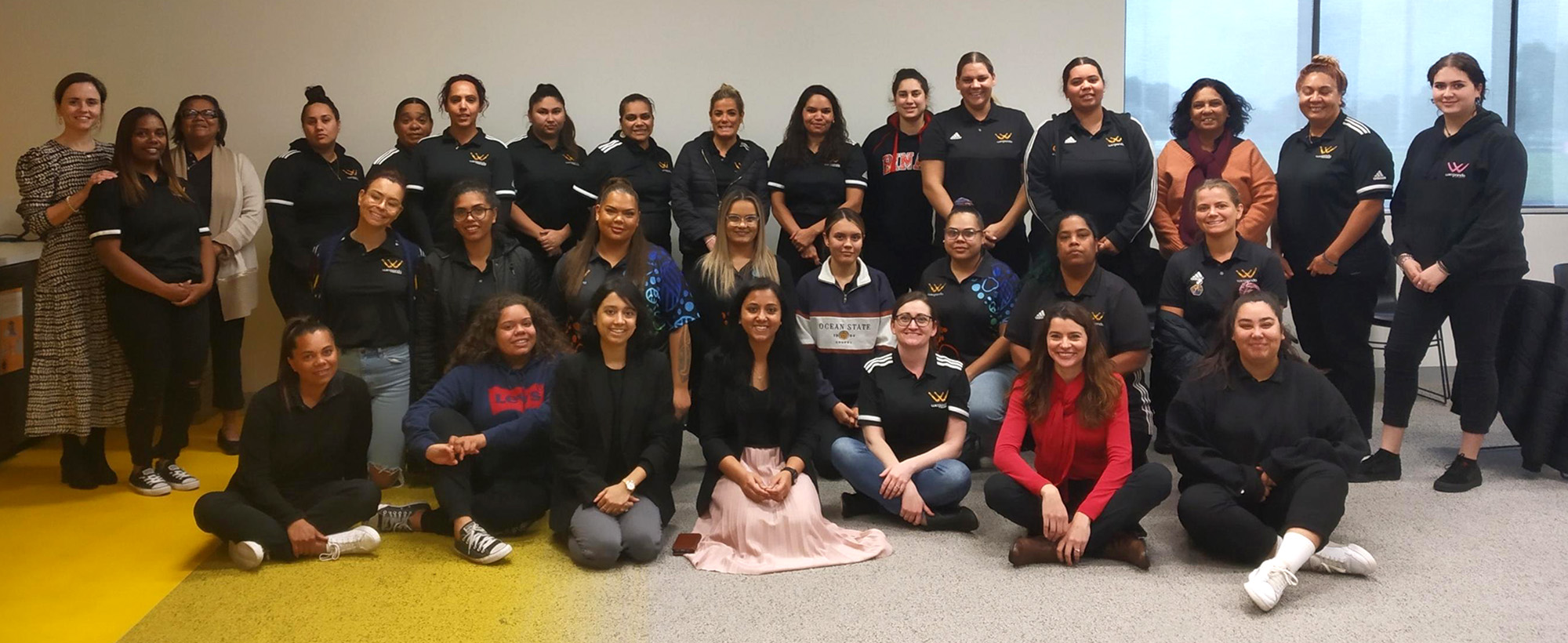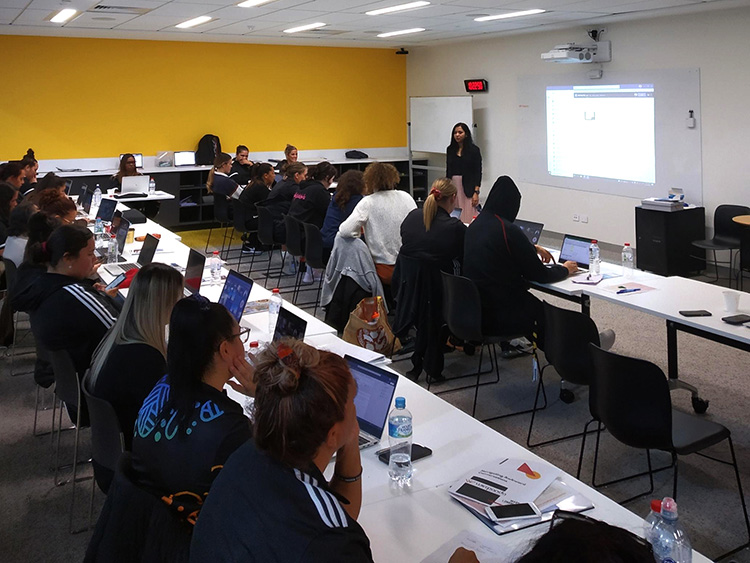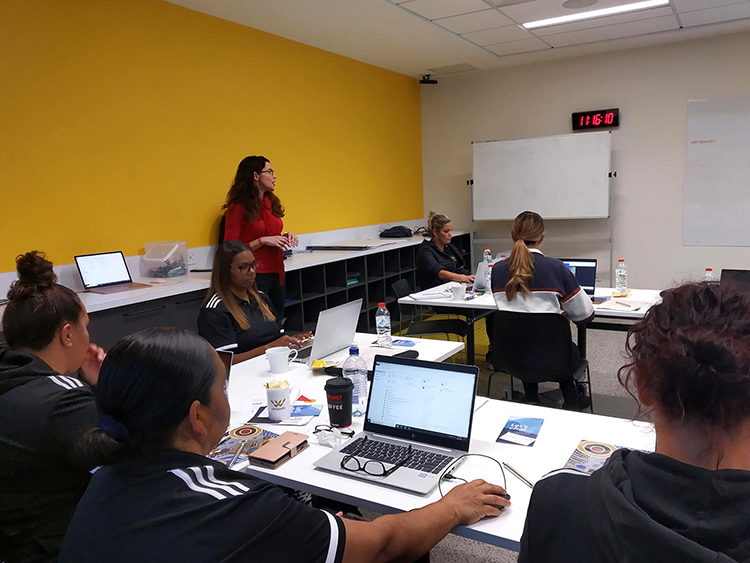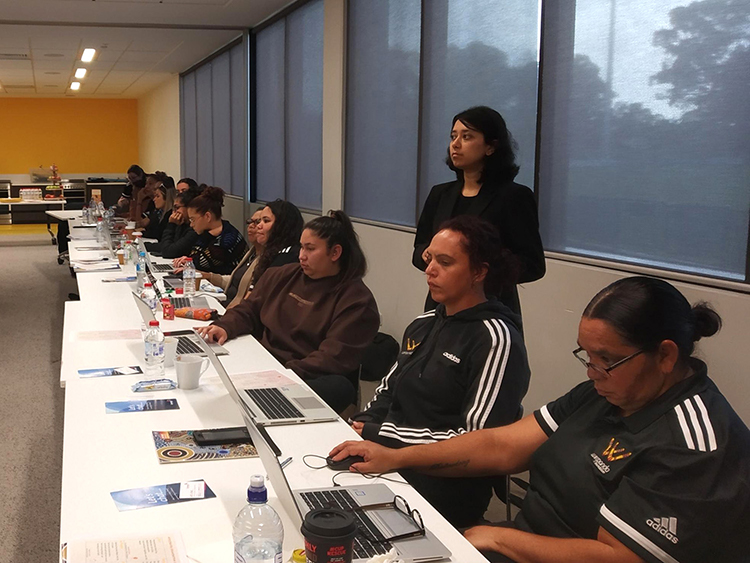 Renewing our partnership with AustCyber WA Innovation Hub
As a company, we remain committed to bridging the digital divide for everyone, and on Friday 1 October and the  International Older Person's Day we renewed our partnership with WA AustCyber Innovation Hub for more cyber security training programs, tailored to our seniors.
Technology can and should play an important role in helping seniors stay connected, but they need to have the confidence to use digital tools for more than watching subscription services or making phone calls. The fact is that banking, accessing healthcare services, accessing aged care services or housing services, and even making medical appointments are more easily managed online. Unfortunately, seniors are most at risk of cyberattacks and hackers because they are perceived as vulnerable.
Did you know that as many as 50 percent of seniors don't use the password feature on at least one of their internet-enabled devices??
If we are to keep older people connected and engaged in a safe way, there needs to be commitment and investment in training programmes and support initiatives to safeguard and help seniors become digitally confident. We will support our seniors to achieve their digital confidence by giving them easy to understand training, with content tailored to cover their needs and with a partnership with WA AustCyber Innovation Hub we will be able to offer the most relevant and up to date content and tips and tricks.
Case studies and publications by Microsoft
The past year was also big for us in terms of recognition from Microsoft. illuminance is a Microsoft Gold Partner and Global Partner for Social Impact 2019. Since we won the award for our AvantCare platform, we have expanded our client-base from WA based to having clients all over Australia. And, we have been working on some very exciting projects, where some of them got published by Microsoft News.
illuminance Solutions is a Microsoft Gold Partner and a 2019 Microsoft Global Partner of the Year: Partner for Social Impact.